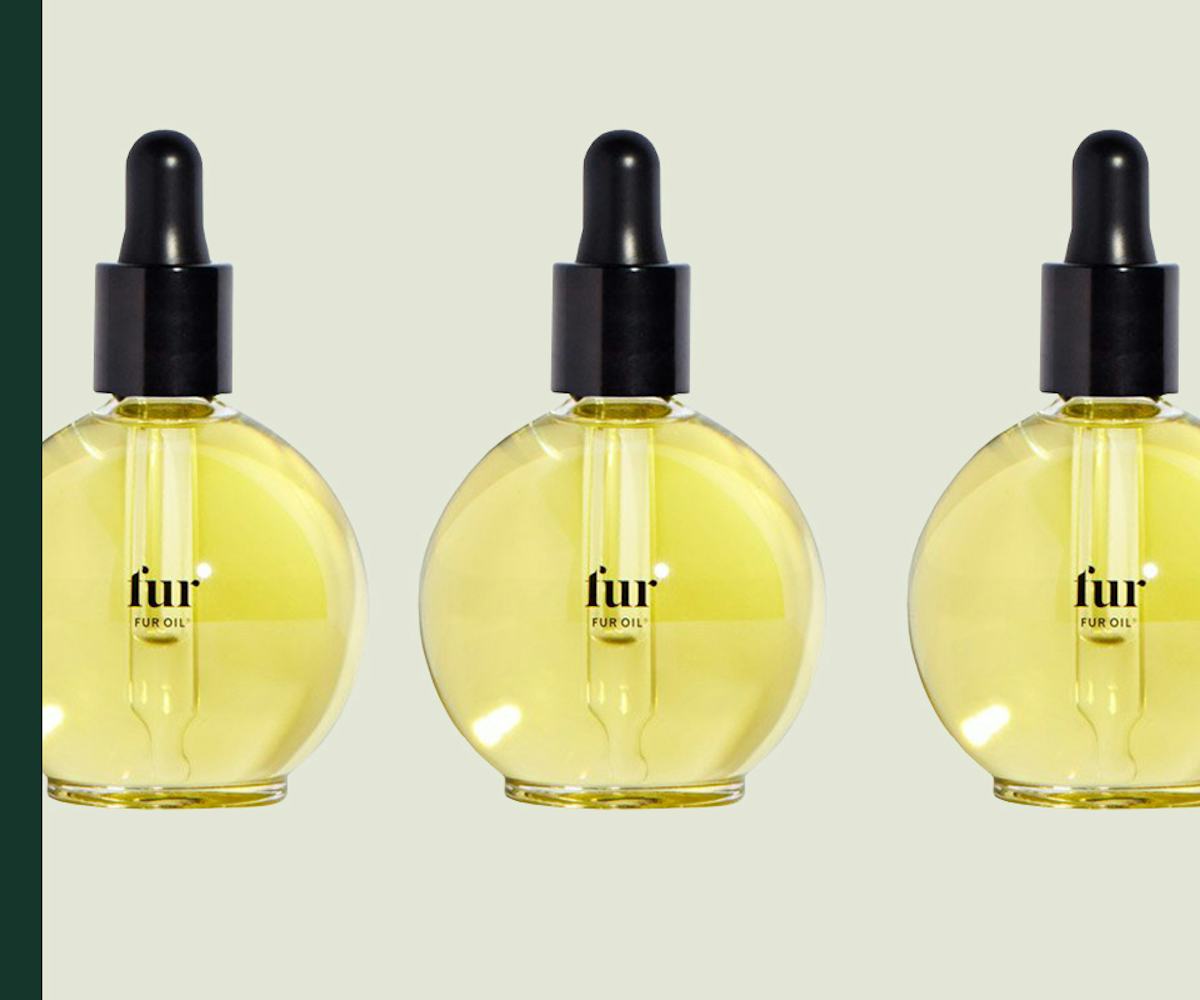 Photo courtesy of Fur
This Pubic Hair Oil Is The Only Thing That Got Rid Of My Ingrowns
And now I never have to see those red bumps again
Friends don't let friends miss out on all the cool, under-the-radar things they know about, like which little-known beauty brand is low-key making the best highlighter around. And because we consider our readers to be like friends, we gather together all our best finds in our Don't Sleep On Thisseries. Check in every week to see what things we can't wait to share with you.
I know I can't be the only one whose skin gets super irritated whenever they do anything with their pubic hair. I've tried everything from waxing to trimming to shaving, and no matter what I do, after a few days, I'm always left with a new collection of red, sensitive bumps all over my pubic bone and labia.
I finally gave up on waxing, because (a) why should I have to pay $60 to get hot wax poured all over my genitals when my boyfriend doesn't and (b) I am now a full-time trimming and shaving in the shower kind of girl. And yet, even though shaving has the advantages of being cheaper and less painful, it also tends to make my ingrown bumps even worse. Or, it did, until Fur Oil came into my life.
I'd seen the brand hyped up on my Instagram feed tons of times in the past, and I'm always skeptical of products that make their name on social media—plus, $46 is a lot of money to spend on any beauty product—but my downstairs situation was becoming desperate. So, I took the plunge.
After actually trying it, I found out that the plunge was worth it: Fur Oil is like magic for my pubic hair. It's a silky, sage-scented oil that, once applied, makes all of my itchy and straight-up painful ingrowns just disappear within a few hours. Plus, it does this without staining my underwear, pants, or skirts with oily residue.
Now, I put the oil on my pubic area every morning and night, both as soon as I get out of the shower and before I go to bed. Because of softening ingredients like jojoba oil and the moisturizing benefits of grape seed oil, my pubes have become a major fan of Fur, making me want to grow my hair down there out even longer than I'd ever had it before. It's so soft that I love petting my newly treated bush even more than, like, puppies (no disrespect to my dog, Snooki).
And here's a pro tip: Since summer is my annual chafe season, I've also started putting the oil between my thighs when I'm heading out of my apartment in shorts. With Fur between my legs, even on the hottest days and during the longest walks, my thighs rub together irritation-free.
Fur also sells other products like Silk Scrub, which exfoliates, and Ingrown Concentrate, an oil for stubborn ingrowns specifically. However, I think that if you're looking to make the first step in your redness-free, soft pube journey, the place to start is with the brand's original product. Because, truly, it's worth the investment if you're like me, and are ready to say goodbye to a lifetime of ingrowns and red bumps.
Fur, Fur Oil, $46, available at Fur.