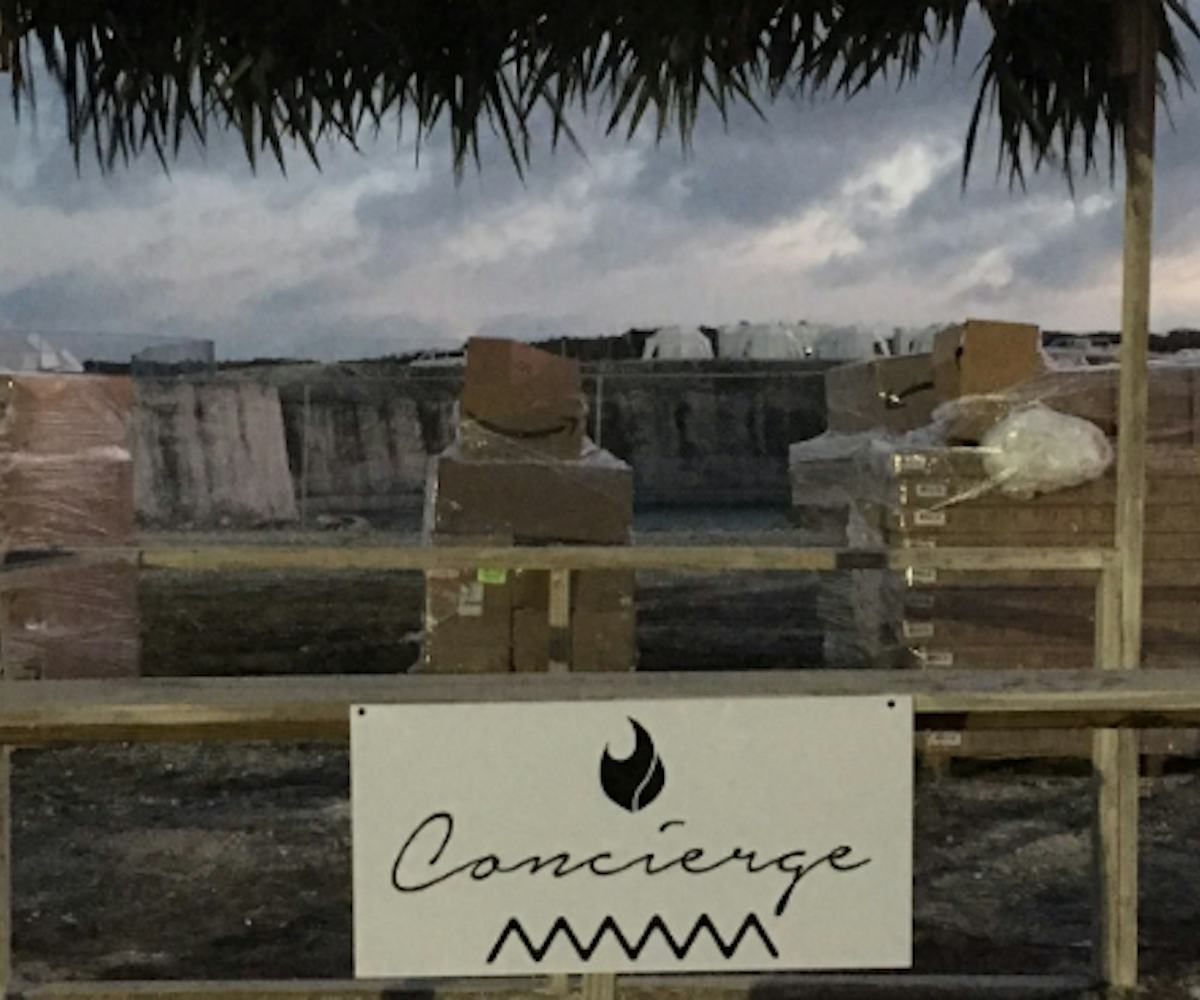 Photo via @WNFIV Twitter
The Fyre Festival Doc Teaser Trailer Goes Inside The "Greatest Party That Never Happened"
FYRE will be released next month on Netflix
Netflix is releasing a documentary about Fyre Festival, the "greatest party that never happened," early next year.
Fyre Festival was touted as an extravagant event on an island in the Bahamas where attendees could hang out among stars like Bella Hadid and Kendall Jenner and listen to headliners like Migos. Instead, the top-of-the-line music acts dropped out, there was no food or housing (remember that cheese sandwich and the failing tents?), and the festival descended into chaos. The organizer, Billy McFarland, has since been sentenced to six years in prison for fraud.
On Monday, Netflix released a teaser trailer for the upcoming documentary to its Twitter, which gave an "expectations vs. reality" look at what went down at the festival. It's first shown being touted as "the most exclusive festival the world has ever seen," where attendees could "party like rock stars." It then cuts to shots of the real scene, which looks like a wasteland, with audio recordings of attendees trying to leave. "No, turn this bus right around!" says one recording.
The "reality" portion of the trailer is made up of footage from actual attendees, and also shows some of the posts that were tweeted when they began realizing what a disaster the event was turning out to be.
FYRE will be released on January 18. Watch the trailer, below.