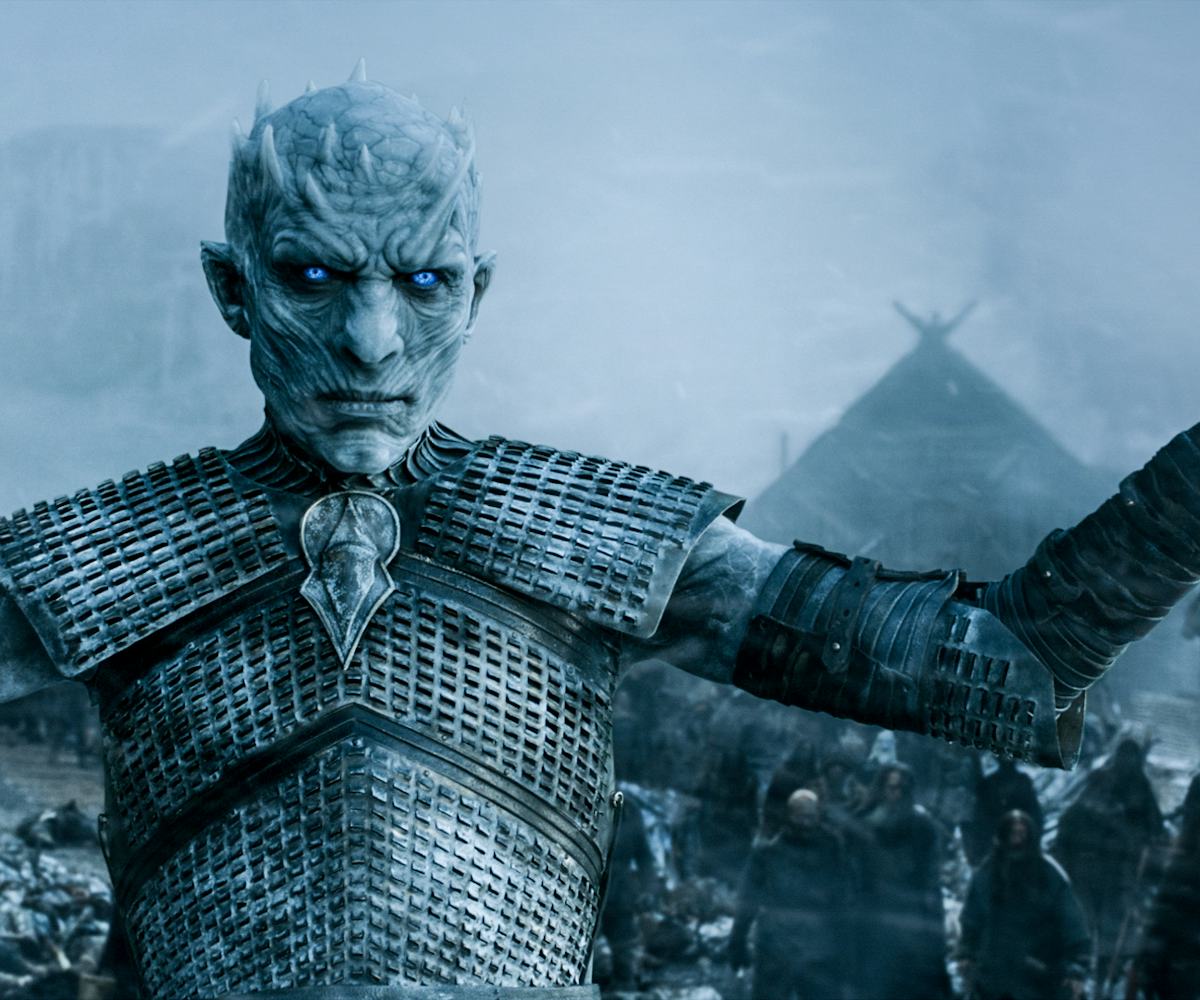 Photo courtesy of HBO.
We're Cold Just Looking At These New 'Game Of Thrones' Pictures
Night King may have already won
HBO just released character photos from the upcoming eighth and final season of Game of Thrones and, as far as I'm concerned, the Night King and his army of the dead have already won the war for control over the continent of Westeros. The group is known to bring extremely cold temperatures right before they unleash death and zombification and, judging from the glimpse, things look... frigid.
Most of our (living) fan favorites are present and they are bundled the fuck up. So long are the days of casual strolls around the water gardens of Dorne. My memories of Meereen's sandy landscape are now flooding back to compete with its injustices of slavery. I'm not just saying this because it's the witty pun that all TV journalists use when talking about Game of Thrones, but winter is clearly here. Just look for yourself.
Jon Snow (Kit Harington) and Daenerys Targaryen (Emilia Clarke) aren't standing this close because of their incestuous sexual feelings. They're literally trying to generate body heat.
Even the normally unflappable Brienne of Tarth (Gwendoline Christie) appears pissed about this weather.
Samwell Tarly (John Bradley) is cute now, so he is willing to sacrifice some comfort for a look. But even he had to grab a quilted leather sweater to stay warm.
Varys (Conleth Hill) is wearing like seven layers underneath that wool caftan.
Davos (Liam Cunningham) is brooding about Khaleesi… and the fact that one fireplace can't possibly warm an entire dining hall.
Bran (Isaac Hempstead Wright) is practically in the fire and is still draped in fur.
Imagine having to wear leather gloves in your own home, no wonder Sansa (Sophie Turner) looks peeved.
This is Tyrion (Peter Dinklage) wondering if he may have fared better in the polar vortex.
Game of Thrones returns on April 14. Bundle up.