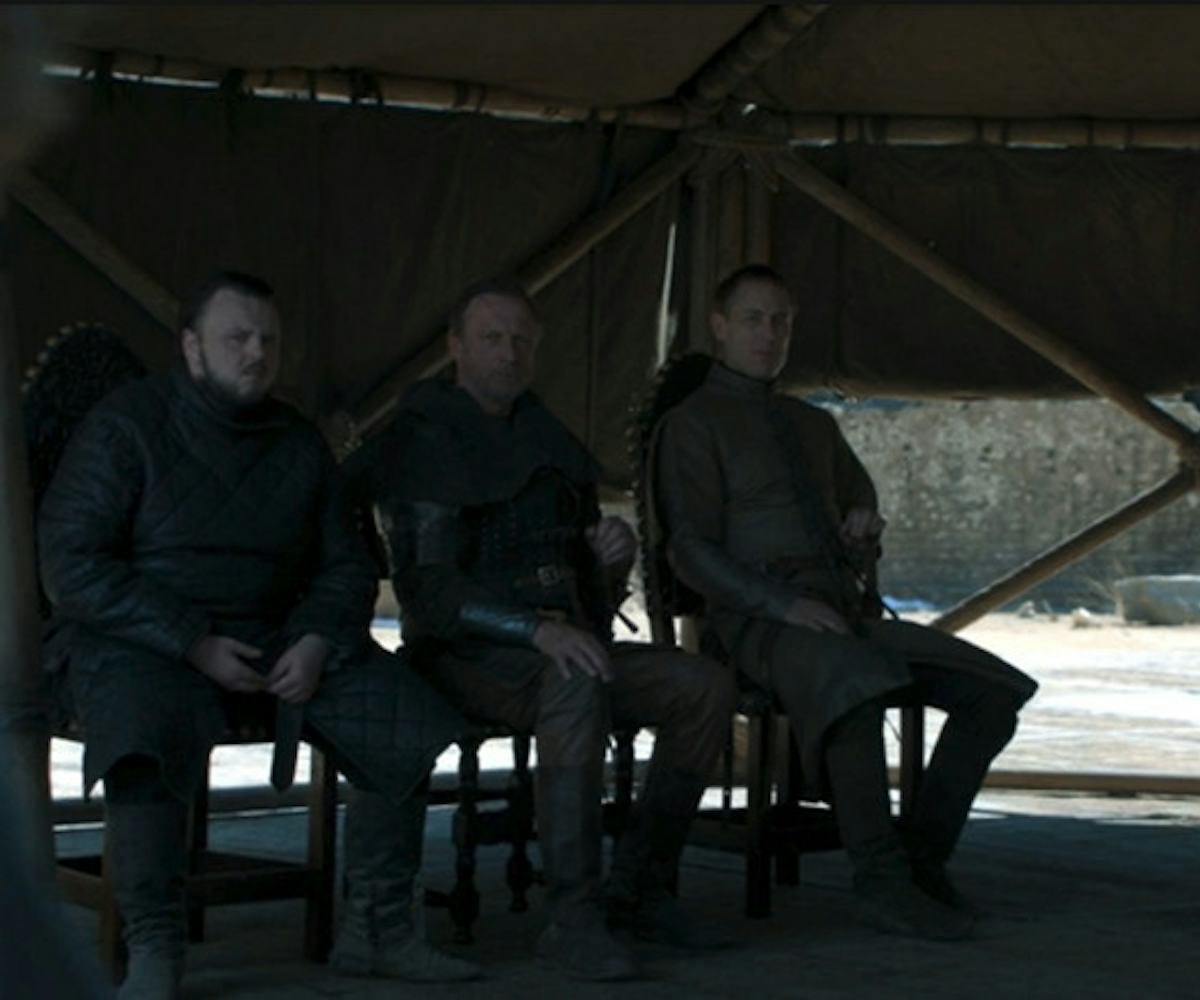 Photo courtesy of HBO
Whoops! Plastic Water Bottles Were Spotted In The 'Game Of Thrones' Finale
Don't reusable cups exist in Westeros?
Apparently, no one could keep their drinks off-set during the final season of Game of Thrones. The show, which has been known for its meticulous editing, has featured a Starbucks coffee cup in an episode, and now, a plastic water bottle. Someone get these characters a reusable cup!
Yes, in the final episode of the series, there's a disposable water bottle hidden in plain sight in one of the scenes. If you look closely enough, you'll see the bottle peeking out from behind Samwell Tarly's leg in a scene where many characters were arguing about the fate of Westeros.
Another water bottle was spotted by someone else, hiding behind Ser Davos Seaworth's foot.
It seems that everyone was too parched on the set of the final episode to worry about a misplaced water bottle making it into the final shots. Some are speculating that the team left them in on purpose as payback to the writers for the series' ending.
We just really hope that everyone in the series recycles. If there are disposable cups and plastic bottles available in the fictional world, we hope that there's an ethical way of disposing of them. Otherwise, well, it might be more disappointing than the series finale itself.