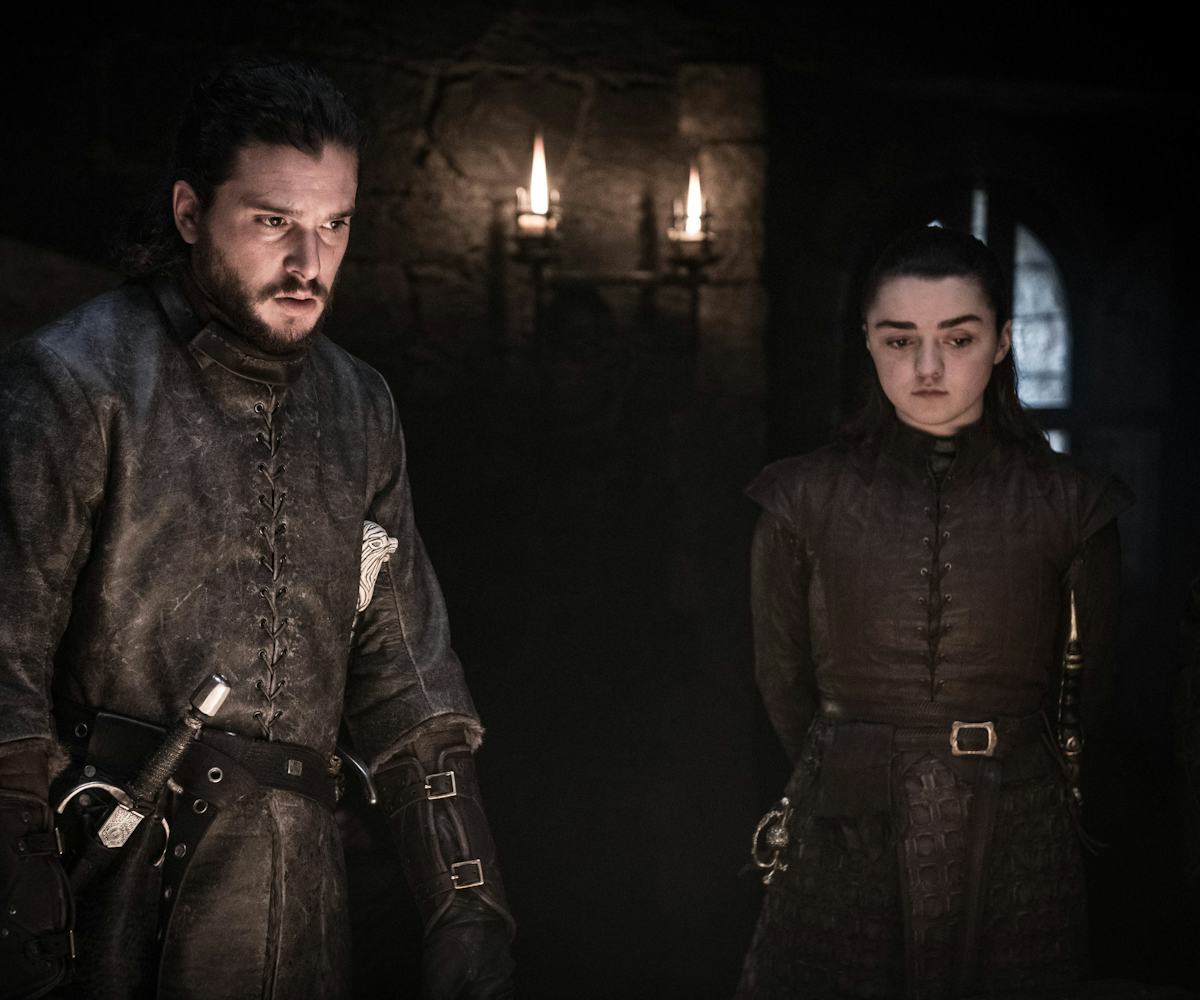 Photo courtesy of HBO.
These New 'Game Of Thrones' Pics Have Me Worried About The Fate Of My Favorite Characters
The series only gives us nice things to take them away
After breaking its own viewership record with the season premiere of its eighth and final season, Game of Thrones knows that people are hungry for Sunday's installment. To prepare, HBO has dropped a fresh batch of photos from episode 2 to tease us with, and they feature some of our favorite characters. Lady Lyanna Mormont is back to undoubtedly put more adult men in their place. Grey Worm looks concerned talking to Missandei, but that's also just how his face looks. Even sweet Gilly appears to be resurfacing. It's great. I should be excited, right? Wrong. Real fans know that Game of Thrones giveth and Game of Thrones taketh away. Now, I'm terrified that any one of them could be next up to die.
Gilly survived life North of the Wall so I think her chances against the army of the dead are better than most. But we all know she isn't the sharpest tool in the shed, bless her heart. How is she going to know whether or not a Lannister spy has been sent to get rid of Sam, now that's he's spilled the tea about Jon's parentage?
Grey Worm is probably getting ready to lead the Unsullied into their most gruesome battle yet. What if this is his and Missandei's last conversation, ever?
How am I to know that Arya hasn't snapped and is planning on cutting out Lady Mormont's tongue for speaking her mind? Leave her alone, you monsters! I will be so glad when the show is over so that I can escape from this constant state of dread and paranoia.
Episode 2 of Game of Thrones airs this Sunday on HBO.