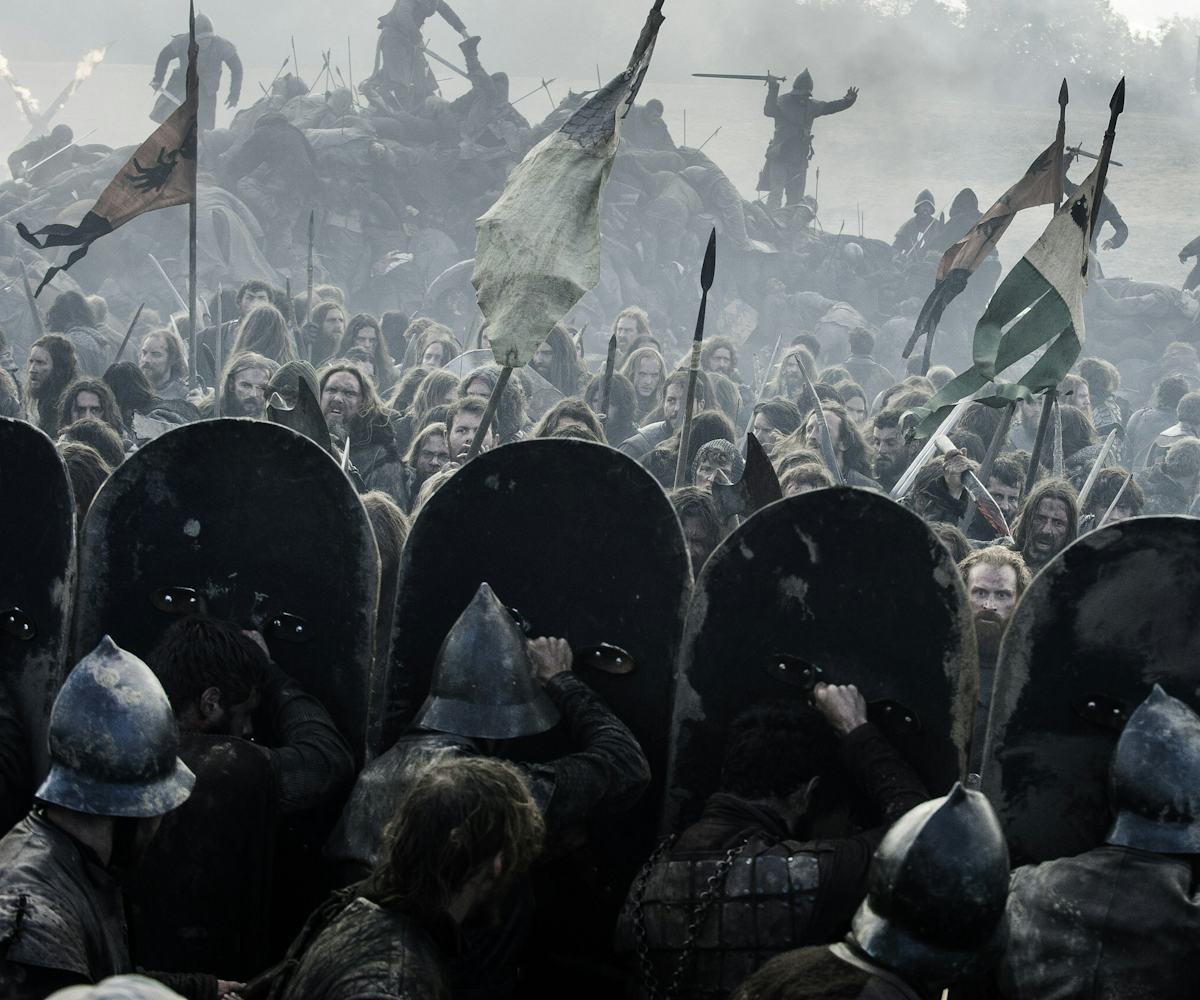 Photo courtesy of HBO
The Filming Of The 'Game Of Thrones' Winterfell Battle Left The Cast "Broken"
Apparently, it was an "unpleasant experience"
As the countdown to the series finale of Game of Thrones continues, HBO has been teasing fans with trailers and photos from the upcoming eighth season. We have no clue who will win or die, the only two options laid out to us by Cersei (Lena Headey) in Season 1, but we do know that there will be an epic battle at Winterfell between the living and the dead. We also know, thanks to Entertainment Weekly, that just about everyone on the cast and crew absolutely hated filming it.
The Battle of Winterfell is expected to be the longest consecutive battle sequence in film or television according to EW's TV news editor, who was lucky enough to visit the set. Capturing it required the massive crew to do 11 weeks of night shoots in really cold weather. Apparently, it was hellish, even for the actors who play the toughest character. Rory McCann, who plays the Hound, said, "Everybody prays they never have to do this again."
Maisie Williams, who plays Arya, blew off advice from director Miguel Sapochnik to start training a year in advance for the role. "But nothing can prepare you for how physically draining it is. It's night after night, and again and again, and it just doesn't stop," she said about her working conditions. "You can't get sick, and you have to look out for yourself because there's so much to do that nobody else can do… there are moments you're just broken as a human and just want to cry." Apparently, the nights were long and full of retakes.
Iain Glen has seen more Game of Thrones fighting than just about anyone playing Ser Jorah Mormont. But even he admitted that filming the Battle of Winterfell "was the most unpleasant experience [he's] had on Thrones." He said they wouldn't go to sleep until seven in the morning, waking up still tired from the day before. And they had "no life" outside of shooting. The result of all this hard work is what Glen calls "an absolute fucked bunch of actors."
It's likely that this epic battle scene will leave a fucked bunch of viewers, too. Game of Thrones is not known for happy endings, and some of our favorites might perish in the fight.