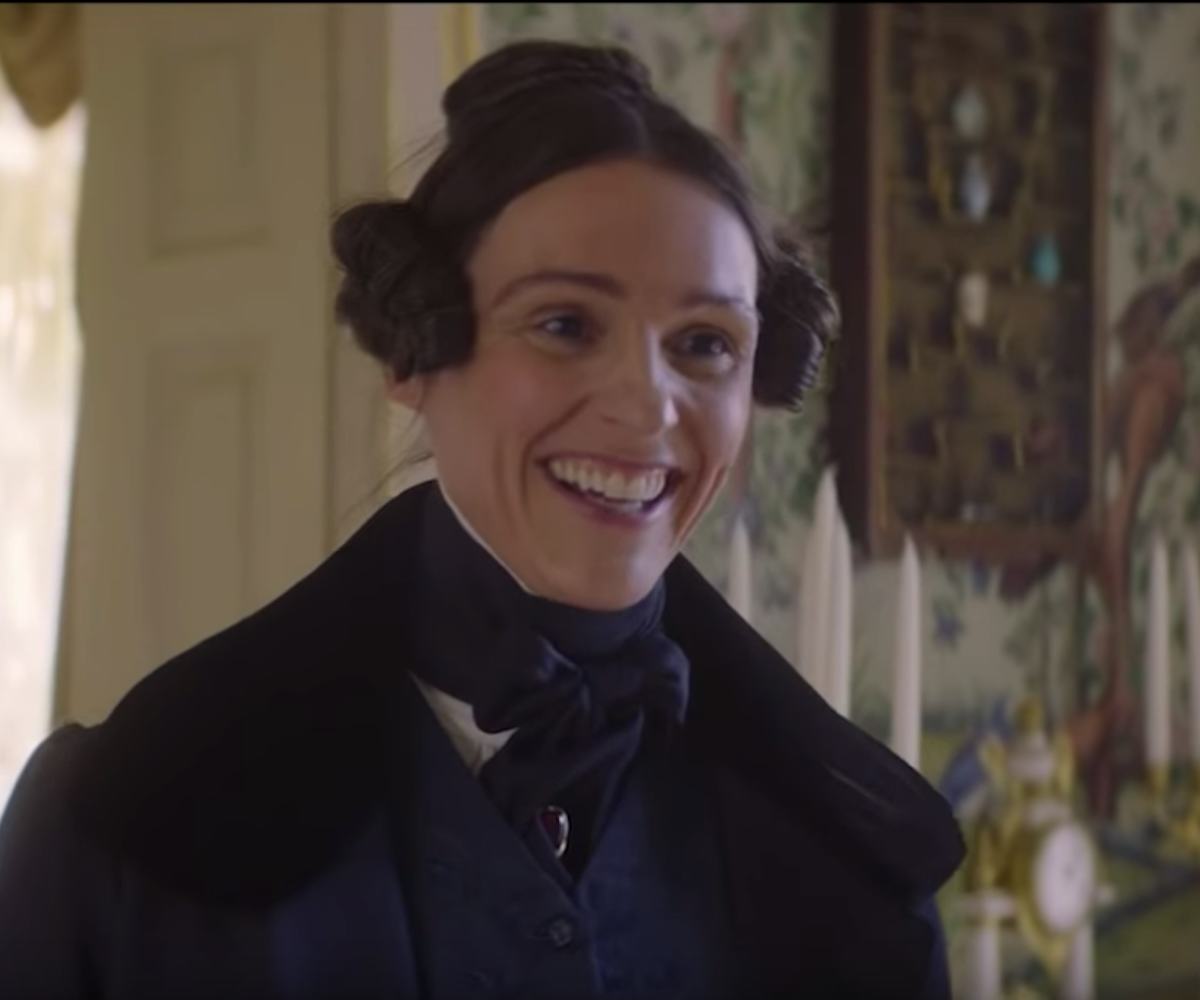 Screenshot via YouTube
HBO Is Bringing Us Another Lesbian Period Drama With 'Gentleman Jack'
HBO has seen the lovethat The Favourite got, and is now blessing us with another lesbian period drama. Gentleman Jack will tell the story of 19th century landowner Anne Lister (played by Suranne Jones), who was known as a "social rebel" because she didn't have time for men's bullshit. Inject this storyline directly into my veins, please.
After the death of her two brothers, Lister was put in charge of her family's enormous property. Instead of hiring a man to carry out business proceedings, she dealt with them herself. And no matter how "ladylike" everyone thought that she should be, Lister didn't conform to any gender stereotypes and did her own thing instead.
Gentleman Jack was Lister's nickname, given to her because, as the trailer shows, she was not one to dress in feminine clothes and colors. Instead, she preferred to dress as masculine as she could in black petticoats that looked like suits. She had a string of women lovers, and eventually settled down with Ann Walker (played by Sophie Rundle). The pair actually got married (theirs is said to be the first lesbian marriage held in Britain), as Linter wanted her relationship to be blessed by god.
Just as she would have wanted, Gentleman Jack will tell Lister's story through her own eyes, taking reference from her coded personal writings, of which there were 27 volumes. How very "queer girl" of her to write so much about the girls she was with!
Gentleman Jack will premiere April 22 on HBO. Watch the first trailer, below.