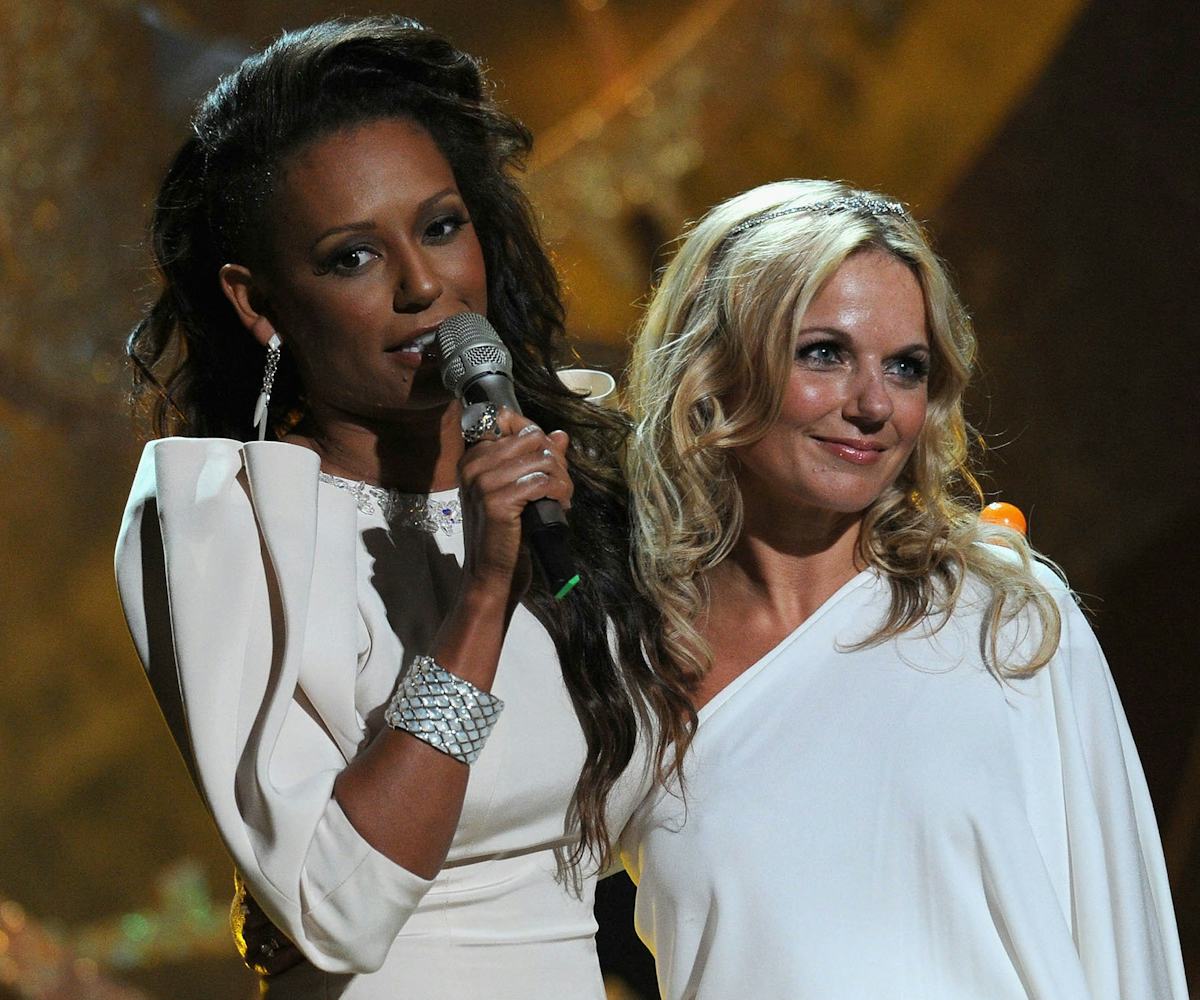 Photo by Gareth Cattermole/Getty Images
Geri Halliwell Calls The Rumor That She Had Sex With Mel B "Very Hurtful"
And says they're not true
Last week, Spice Girl Mel B revealed and then quickly walked back the claim that she had sex with Ginger Spice Geri Halliwell in the band's heyday. Now, Halliwell has denied the rumors.
In a statement to The Daily Mail, a representative for Halliwell (called by her married name, Horner, in the piece) says that Mel B's half-confident confession was nothing more than a rumor. "She would like [the fans] to know that what has been reported recently is simply not true and has been very hurtful to her family," it reads.
I'm wondering though how, exactly, it's "hurtful" to one's family that a past relationship is revealed. Because of the nature of the relationship, I can't help but wonder whether Halliwell feels that her family has been hurt because there's a possibility that she's not completely straight. Would she have said the same thing if rumors started circulating that she had a one night stand with a man? I don't think so.
Halliwell has also admitted to having sex with a woman, back in 2003 on Howard Stern's radio show, which may have been about Scary Spice herself. Her views have obviously changed since then, especially regarding sexuality.
Despite everything, Halliwell does say that she is still looking forward to the upcoming Spice Girls reunion tour. "Moving forward, Geri can't wait to see the girls and all the fans on the tour, have an amazing time with everyone, and make some new memories," the statement concludes. So, there's that.