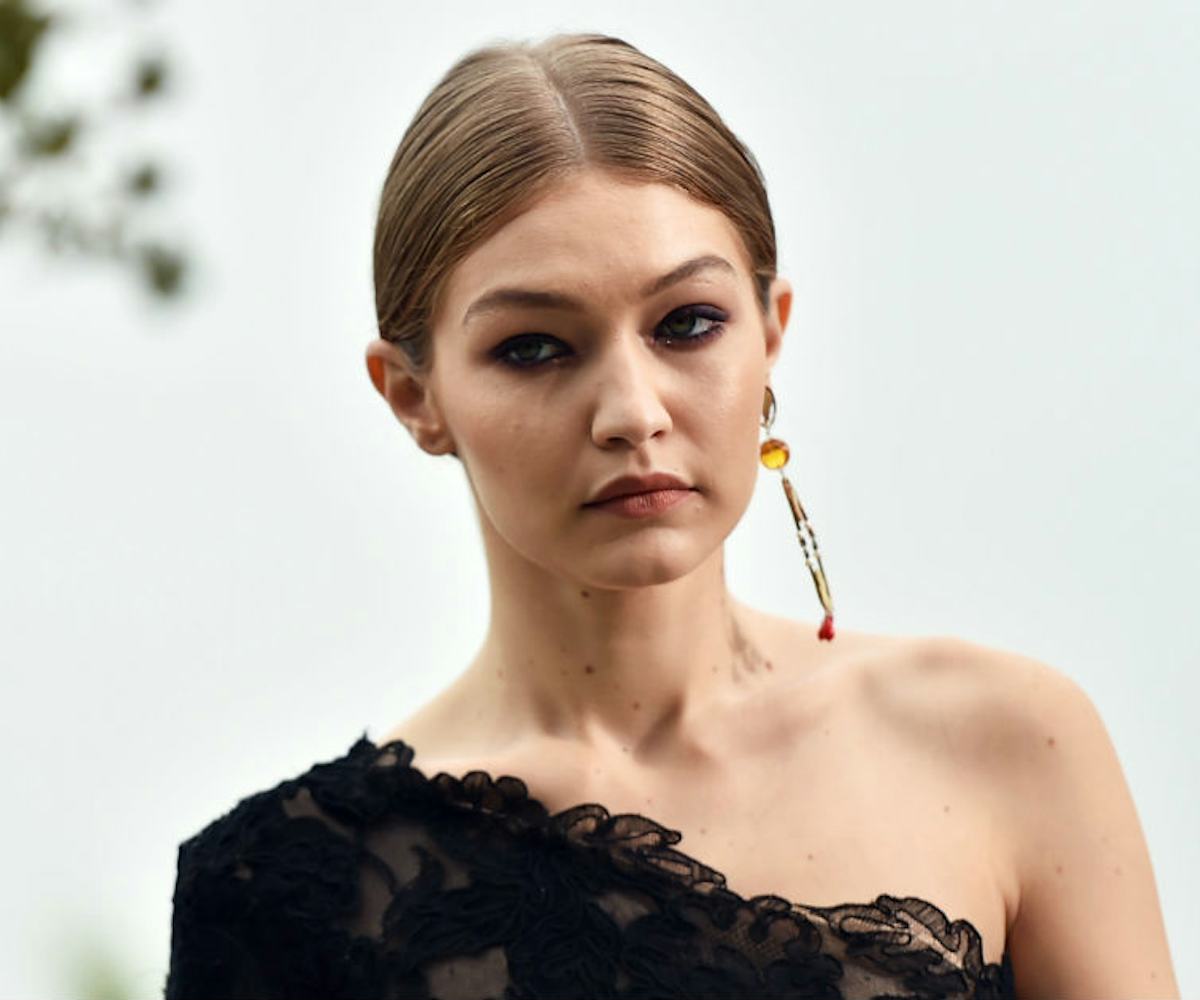 Photo by Mike Coppola/Getty Images for NYFW: The Shows.
Gigi Hadid's Latest Magazine Cover Is Raising Some Eyebrows
"Images are powerful, let's choose positive ones!"
Gigi Hadid appears on the latest cover of Chaos magazine. The model is photographed with platinum blonde hair and wearing an oversized jumpsuit. She's carrying what appears to be a naked woman who she has draped over her shoulders. The caption reads: "catch of the day / girls saving girls."
While most of the comments seem to be some iteration of "so good" and "love," a handful of commenters questioned the message behind the photo. "I like the concept of girls saving girls but the message in the picture says something else to me," one commenter wrote. "I want to see positive images of women & girls, not images that make us look like helpless victims that have been fished out from the bottom of the river. Images are powerful, let's choose positive ones!" Others simply referred to the image as "disturbing."
Hadid hasn't responded to the comments and posted a different version of the cover in a later post. It shows a close-up shot of her eyes, which are coated in blue mascara. A lot less "controversial," that's for sure.