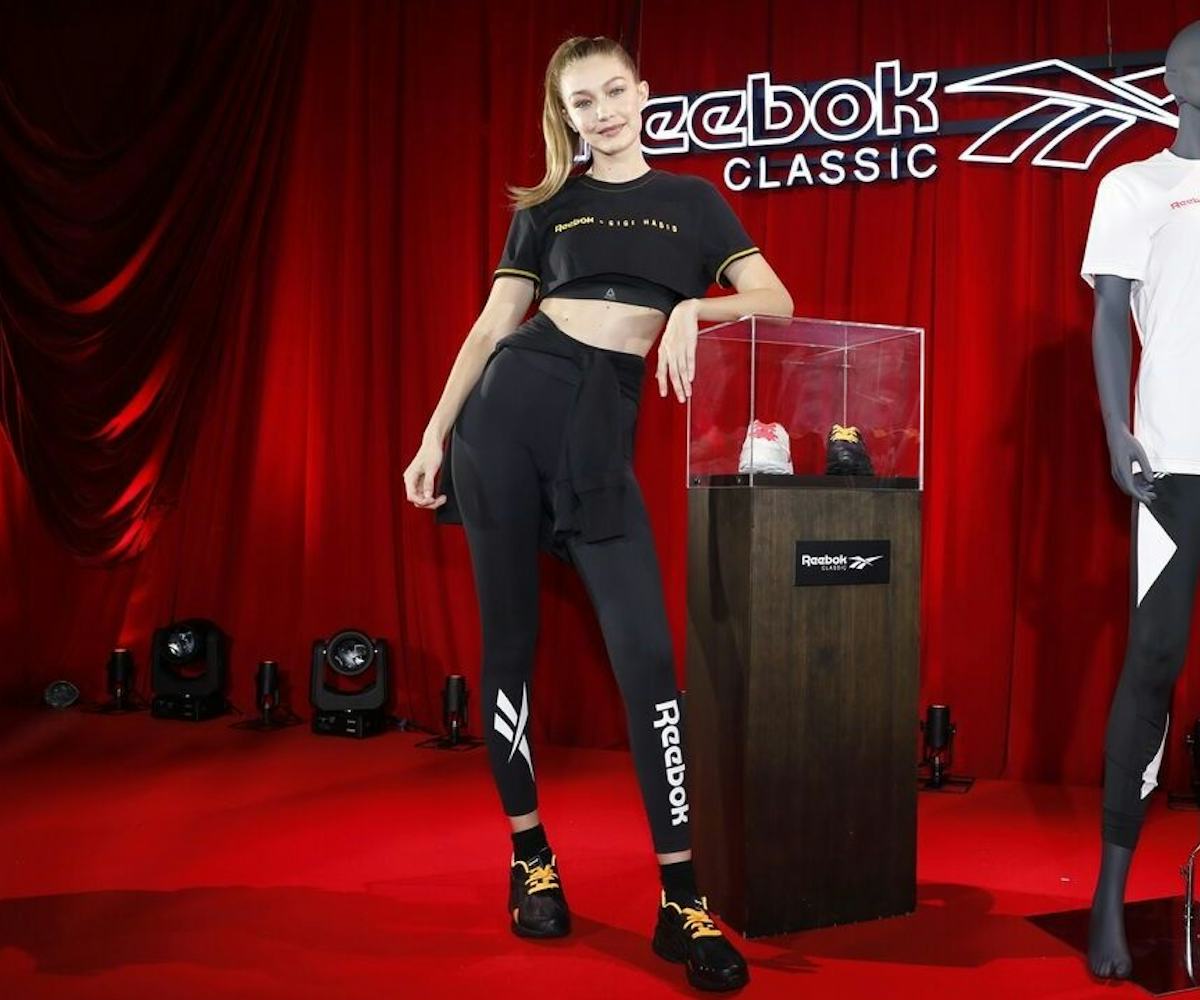 Photo courtesy of Reebok
Gigi Hadid's Collab With Reebok Is For '90s Kids
Gigi Hadid said goodbye to her partnership with Tommy Hilfiger earlier this year, but that doesn't mean she's through with collaborations. Today, she announced that she's partnering with Reebok to create a capsule collection.
The first two designs, a cropped t-shirt and a pair of '90s-inspired sneakers, will drop early next month. The two products both have a yellow-and-white colorway: The t-shirt is black with yellow lettering, and the sneakers are black with yellow laces. Obviously, they're perfect to wear together, so we'll be grabbing one of each.
The shoes were designed as a tribute to Reebok's Freestyle Hi sneaker, which first dropped in 1982. She chose this style because, as noted in a press release on the collaboration, the shoes were the first fitness sneakers to be designed specifically for women. "This collection is about looking at the past and reinterpreting that creative boldness for today, for women who define their own style boundaries and aren't afraid to challenge convention," Hadid said of her capsule.
Hadid says that with her collection, she aims to "inspire women to long into the future: to keep their focus on pushing limits, defying expectations, and becoming your best self."
The collection drops on December 7 in stores and online.