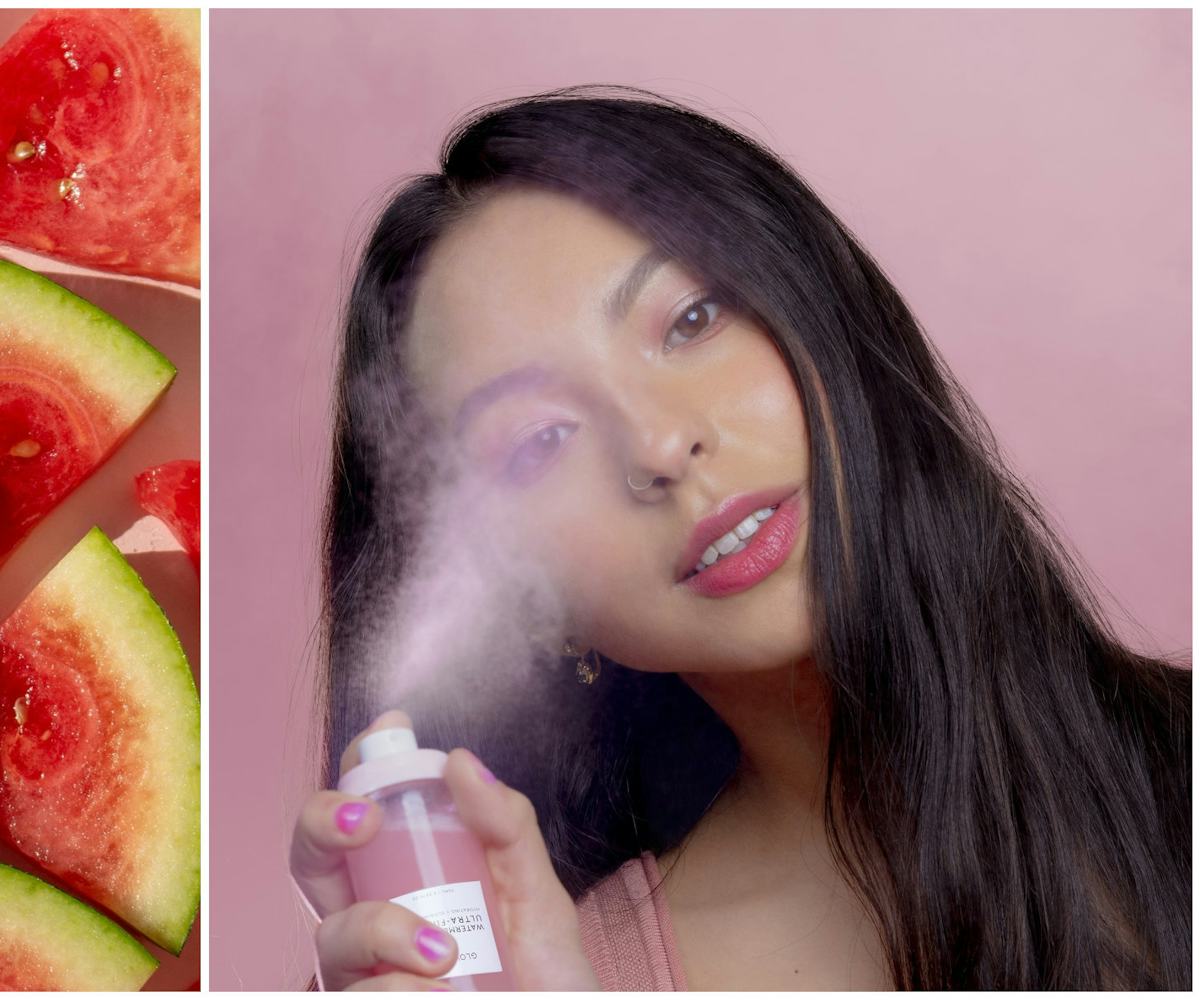 Photos courtesy of Glow Recipe
Glow Recipe Just Dropped A Juicy New Face Mist That Will Make You Feel "Ultra-Fine"
We've been waiting for this
Glow Recipe is adding to its collection of watermelon skin-care products with a new must-have facial mist. Looks like everyone's Evian and Mario Badescu mists are about to have some serious competition.
The new Watermelon Glow Ultra-Fine Mist boasts the power to not only "refresh skin" but also to give your makeup a boost, so you don't have to worry about having your makeup melted in the name of dewy skin. The vegan, cruelty-free formula is 84 percent watermelon extract and watermelon seed oil, but also has hydrating hyaluronic acid and skin-smoothing hibiscus flower AHAs mixed in. Other key ingredients include apple cider vinegar, which balances oil production, and rice germ oil, which helps protect against free radicals.
The ultra-fine quality of the mist is said to offer "instant, luxurious hydration." This type of mist, according to the press release, is becoming popular among K-beauty brands and often referred to as "fog mist" because, when you spray it, you feel like you're walking into a fog. I'm here for that type of drama.
The new facial mist is available at Glow Recipe's website today and will launch on Sephora's website on March 5 and in Sephora stores on March 8.