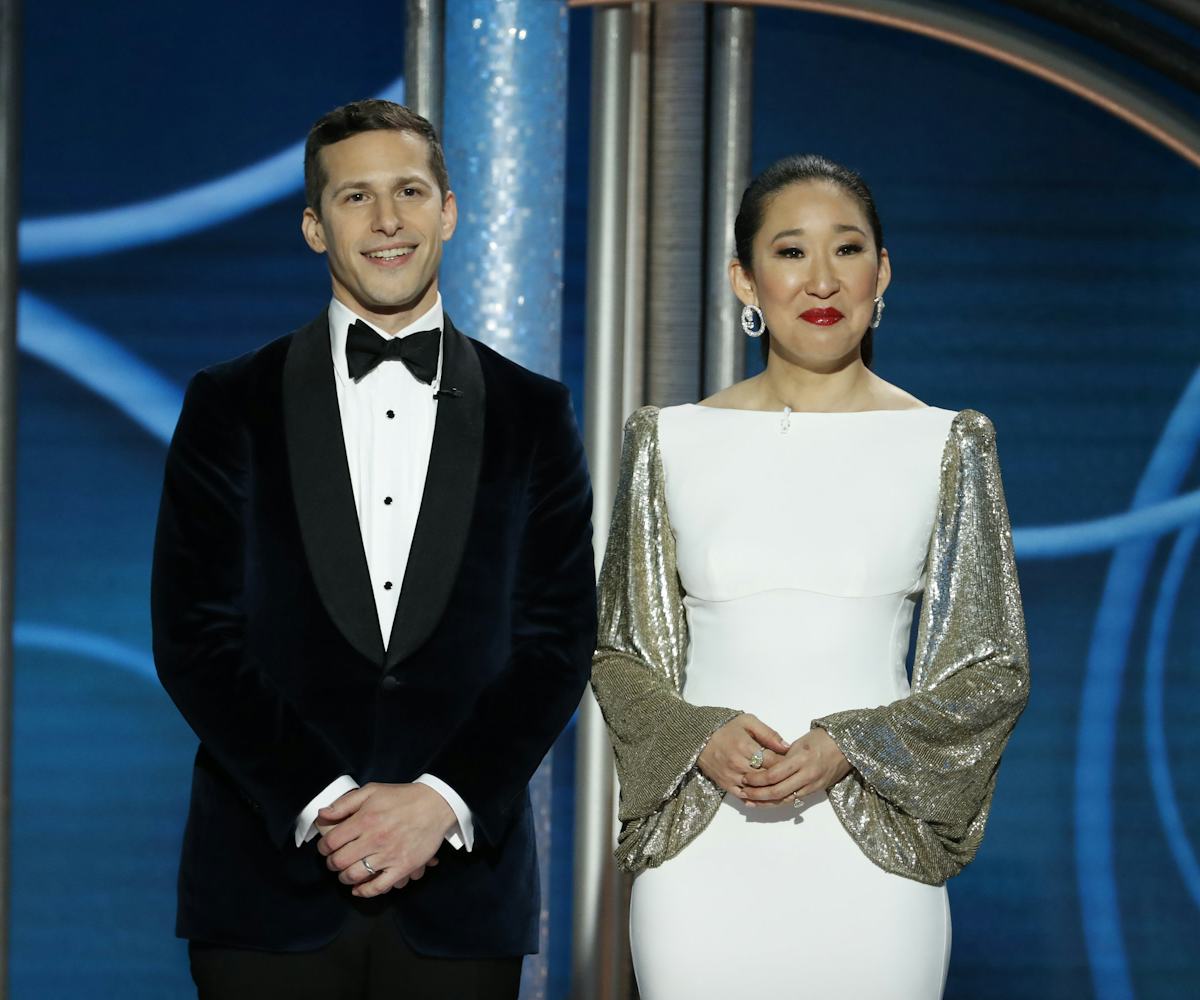 Photo by Paul Drinkwater/NBCUniversal via Getty Images.
The Most Memorable Moments From Last Night's Golden Globes
Like it or not the awards season is upon us, and it kicked off last night with the 76th Golden Globes.
This isn't a post about who was snubbed and who won. You can go elsewhere for that. We're here to talk about the best things that went down during the hours-long event. Sandra Oh and Andy Samberg hosted which may seem random but is probably because, as they joked, they're "the only two people left in Hollywood who haven't gotten in trouble for saying something offensive." There were also a bunch of inspirational speeches, as well as some notable red carpet happenings.
Ahead, we break down the most memorable moments from the night.
A young woman carrying Fiji Water attempting to steal the spotlight from celebrities on the red carpet and becoming viral in the process.
Pose cast members Indya Moore and Billy Porter providing us with some of the best, ahem, poses of the night.
E! News jokingly misidentifying Jameela Jamil as her TheGood Place character's sister.
Emma Stone yelling "I'm sorry" for her controversial role in Aloha during Oh's opening monologue.
Oh's parents being the best part of the show.
Regina King's and Glenn Close's inspirational speeches.
Maya Rudolph proposing to Amy Poehler on stage and proving what we already know to be true: They'd make great Oscar hosts.
Everyone suddenly remembering that Christian Bale has an accent.
Whatever's happening here between the Black Panther cast.