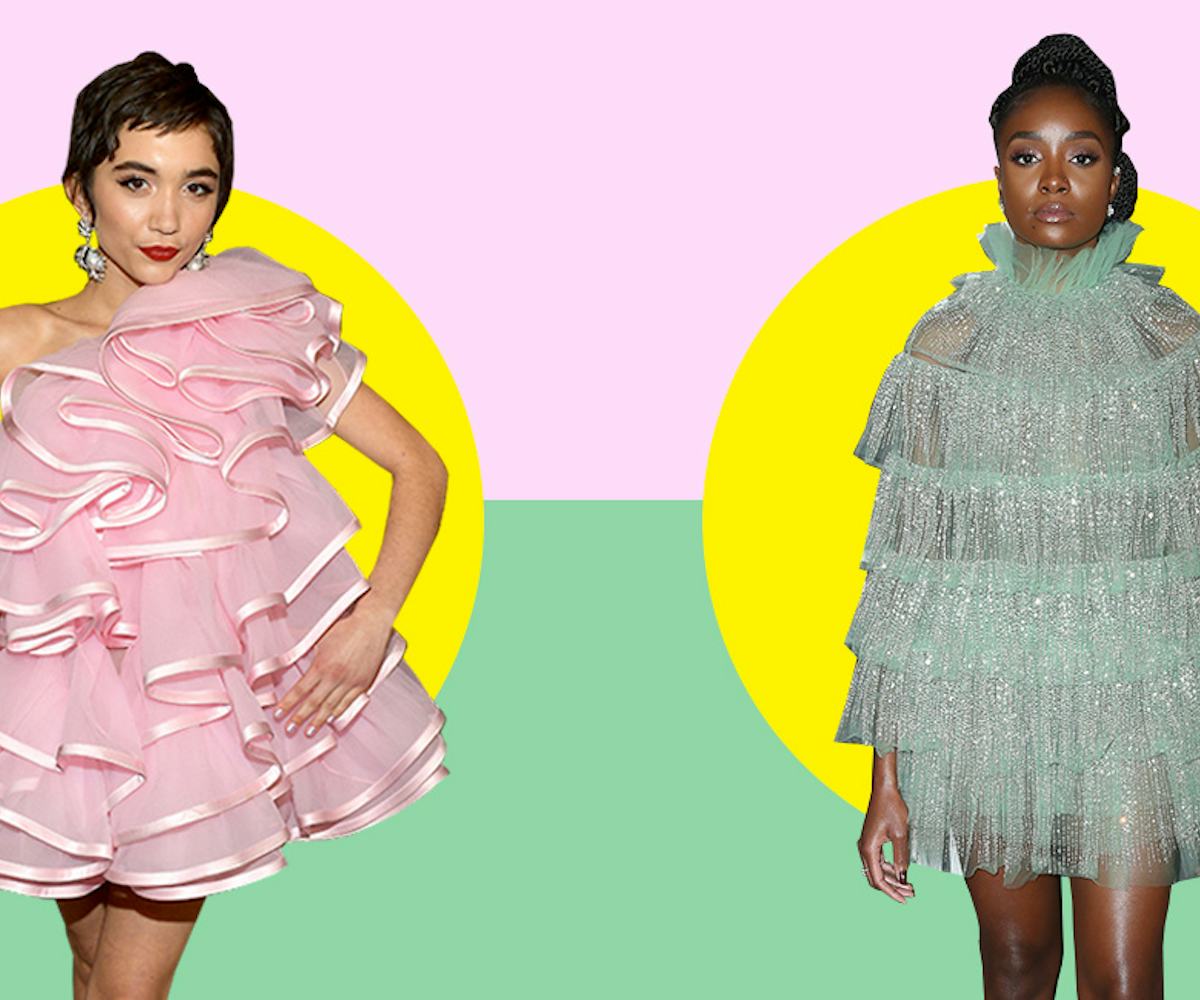 Photo by Tommaso Boddi/Getty Images for Netflix;Photo by Rich Fury/Getty Images.
The Golden Globes After-Party Was All About Loofah-Inspired Fashion
Last fashion week, Laurence & Chico did something we didn't think possible: It made loofahs fashion. No, really. Look at the below video and tell us these dancing queens swaddled in layers of tulle don't make you want to reach for your body wash and your credit card at the same time. Loofahs are basically ground zero for bacteria sure, but they also embody what the fashion industry loves: an unconventional silhouette, the ability to hide imperfections, and potential for fun.
It seems like celebrities have taken notice and embraced the rather unconventional way of dress, as was displayed during last night's Golden Globes after-party.
Along with a cute new pixie cut, Rowan Blanchard showed off a lovely one-shoulder Marc Jacobs number.
KiKi Layne consulted Valentino for a shimmery green dress of her own.
Storm Reid's and Jackie Cruz's gowns weren't as obvious in their loofah-ness, but we could tell by the excess amount of fabric and sheer volume where their hearts were.
Just goes to show that you shouldn't limit where you seek out fashion inspiration. Potential style invention is all around us, even hanging off the side of our shower caddies.