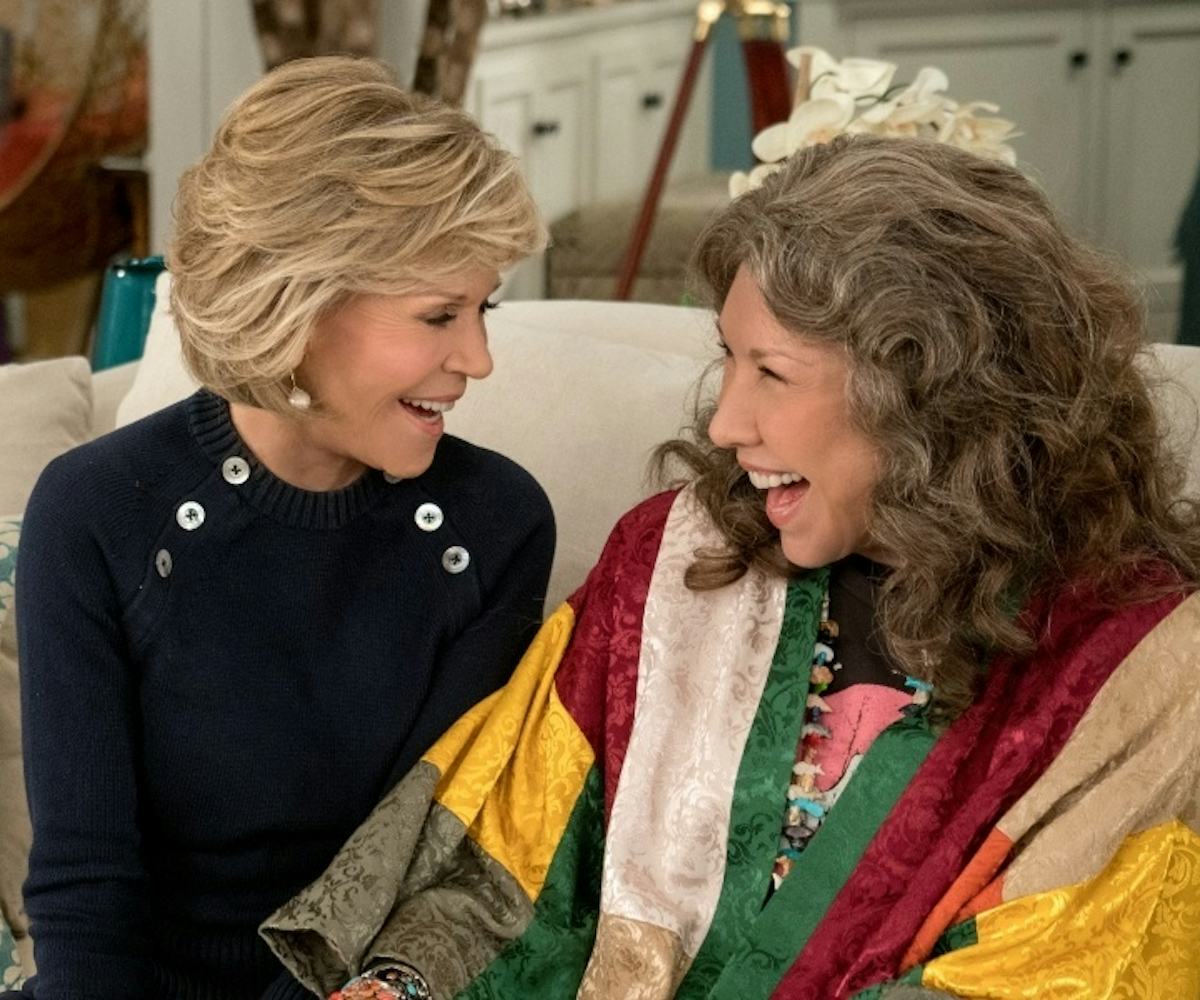 Photo courtesy of Netflix.
'Grace & Frankie' Will Make Netflix History With Final Season
It announced that season 7 will be its last one
Our beloved series Grace & Frankie now has an expiration date. The show will end after its seventh season, according to Deadline. Season 7 will put Grace & Frankie one installment ahead of the recently-ended Orange Is the New Black, making it the longest-running series on Netflix.
According to the report, all of the regular cast will be staying on through Season 7. So we can probably rule out anyone dying in the upcoming sixth season, despite the fact that Robert (Martin Sheen) has a bad heart and Frankie (Lily Tomlin) is experiencing memory loss.
Grace and Frankie has been a surprising hit, especially for millennials who have quite some time to go before we start experiencing the same hiccups as the titular characters. For me, it's the ultimate comfort show: funny, easy to watch, and quickly binged. I've finished entire seasons in a single day. Needless to say, the news of its final season stings.
The good news is that Season 6 doesn't premiere until January, and we'll probably have to wait at least another year for the final season to roll out. Like with the actual elders in your life, make sure you cherish the time you have left with the show.