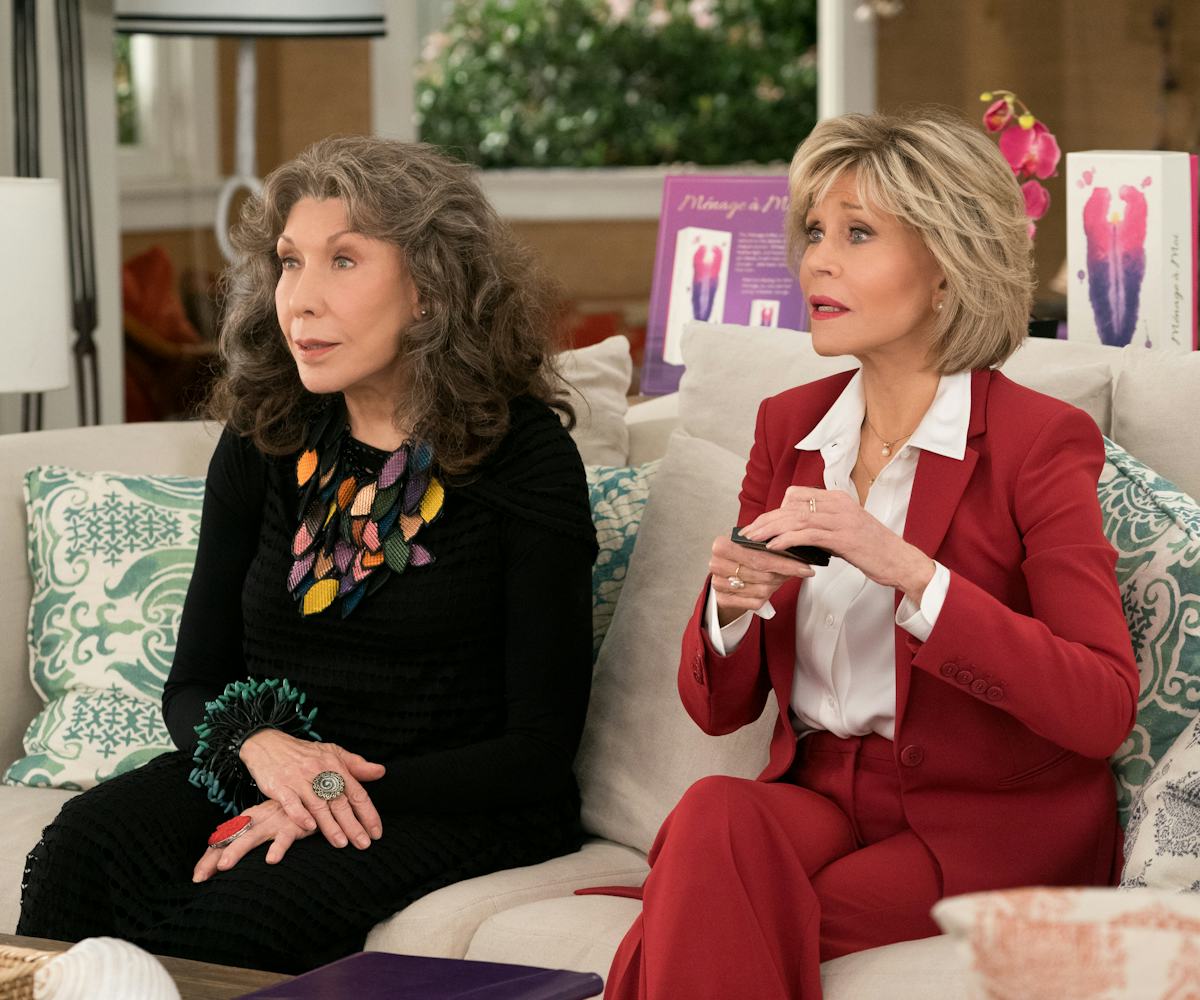 Photo courtesy of Netflix.
'Grace & Frankie' Has Already Been Renewed For Its Sixth Season
The fifth season returns Friday
If you're like me, you've been counting down the days until Grace & Frankie returns for its fifth season. But Netflix is already steps ahead of us all. The streaming service responsible for the show just announced that the beloved series starring Jane Fonda and Lily Tomlin has already been renewed for a sixth season that is set to air in 2020.
Never in a million years did I anticipate falling in love with a comedy about two senior citizens in my 20s. However, Grace & Frankie has hit a sweet spot with fans thanks to an intentional focus on LGBTQ characters, inclusive casting, and a rotation of cameo appearances that keep fans excited. Plus, it's funny as hell.
The premise of the show is that uptight Grace (Fonda) and free-spirited Frankie (Tomlin) have to find common ground after both their husbands leave them for each other. Hilarity ensues as their families adjust to their new normal and the two find that it's never too late to redefine yourself. Season 5 picks up after Grace and Frankie break out of the nursing home they were duped into by their kids. They then find themselves homeless since the house they shared as roommates was sold. It's a cold world.
Grace & Frankie returns to Netflix on Friday, January 18.