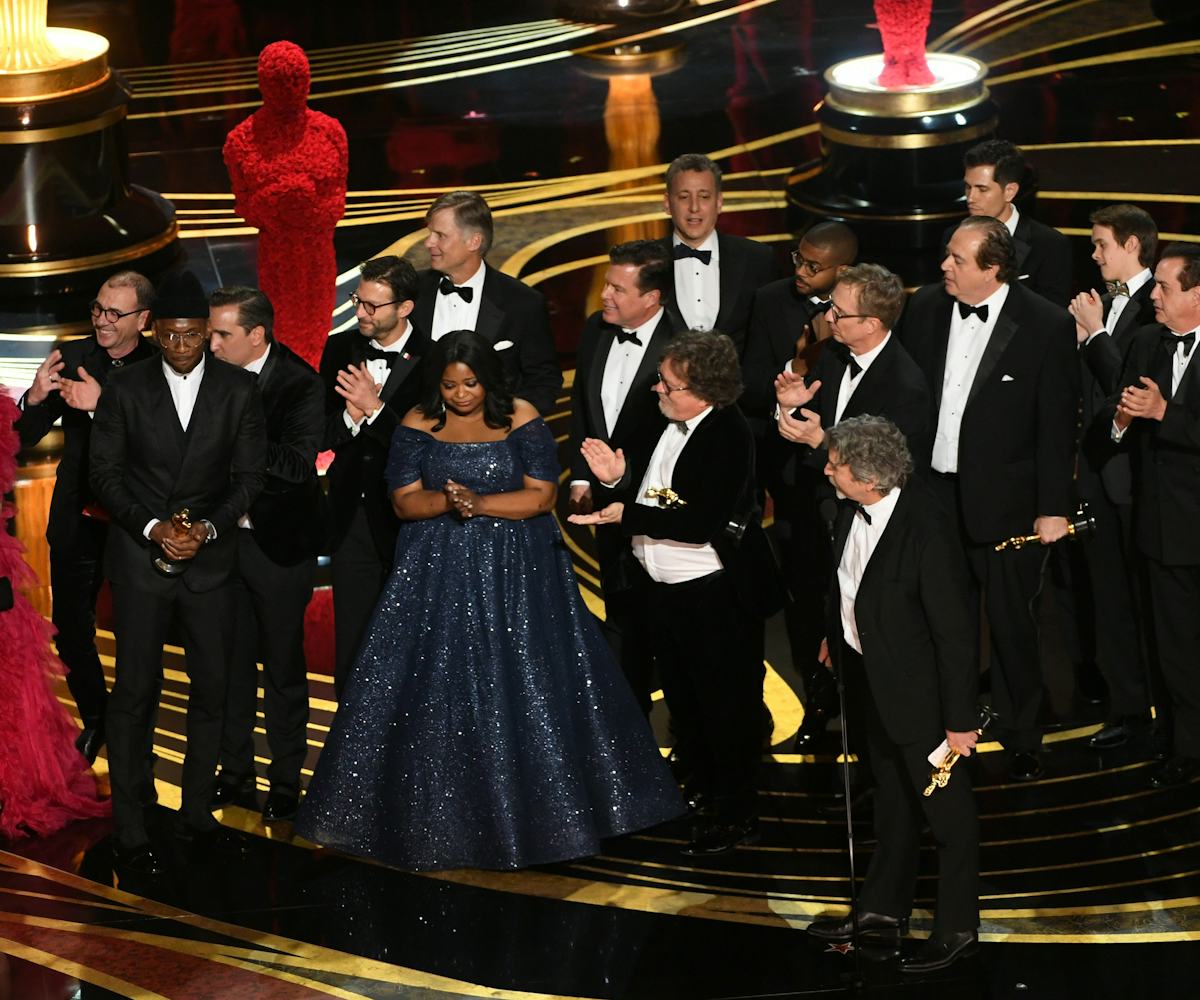 Photo by Kevin Winter / Getty Images.
'Green Book' Producer Compared Writer To A "FOX Reporter" For Criticizing The Film
This is not the first time he e-mailed a critic after a film review
Green Bookwon Best Picture at last night's 91st Academy Awards, setting off another round of bad press that has surrounded the film since its release in November and revealing new information in the process: Apparently, one of the producers, Charles Wessler, has been sending emails to journalists who criticize the movie.
Jenni Miller, a freelancer who wrote an opinion piece for NBC entitled "The Green Book' is a movie about racism, made by white people for white people. See the problem?", shared screenshots of a long, condescending email she got from Wessler on January 28 in response to her article. In the email, littered with sporadic caps, Wessler insists that the movie was made by both white and Black people. He also goes on to claim that "African Americans for the most part LOVE this film." Wessler's real zinger comes at the end when he insists that Miller has a "big ASS responsibility to write the TRUTH," because she wrote it for NBC, and accused her of "writing like a FOX reporter."
Miller encouraged others to come forward if they received similar communications from Wessler. K. Austin Collins, a critic for Vanity Fair, chimed in to say that he received an email from Wessler "among other people" about the film.
Just to keep track: The family of Dr. Don Shirley insists that he never wanted the film made in the first place. Lead actor Viggo Mortensen had to apologize for using the N-word while he was promoting the tour. Nick Vallelonga—writer, producer, and son of Tony Vallelonga—had to apologize for anti-Muslim tweets that he posted in 2015. Director Peter Farrelly used to flash his penis at unsuspecting people. And now, this.