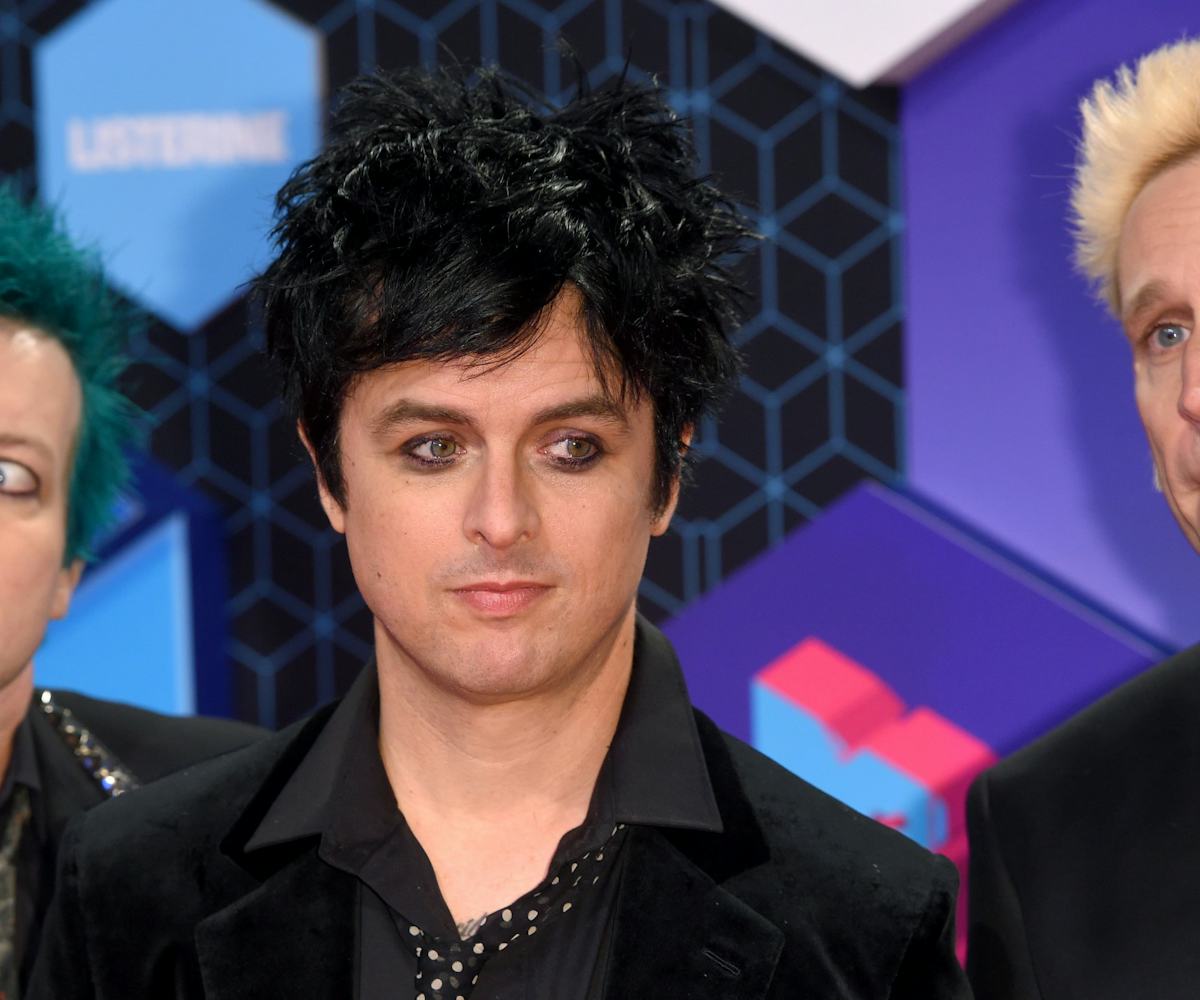 Photo by Anthony Harvey/Getty Images for MTV
Why Is Green Day Writing A "Handbook For The Rebellious Everywoman"?
On Tuesday, Green Day announced that they would be publishing an "empowering" book, titled Last of the American Girls, which would serve as a how-to book for women who don't want to conform to societal standards. Which sounds great, except for the fact that it's being written and illustrated by a team of men.
Named after their 2010 song, the book is described as "an inspiring homage and handbook for the rebellious everywoman who refuses to capitulate." It's an illustrated retelling of the song, the subject of which was an anti-establishment "rebel girl." It's written by band members Billie Joe Armstrong, Mike Dirnt, and Tré Cool, and will be illustrated by Frank Caruso.
Fans, even die-hards, have found issue with the team creating the book. While it may have been a good idea in theory, the fact that they chose not to include a woman in a book targeted to us is misguided and counterintuitive.
Honestly, I feel like enough of my life is already dictated by men, and as much as I love Green Day, I don't really want four men mansplaining how to be a woman who doesn't give a shit about what others think.