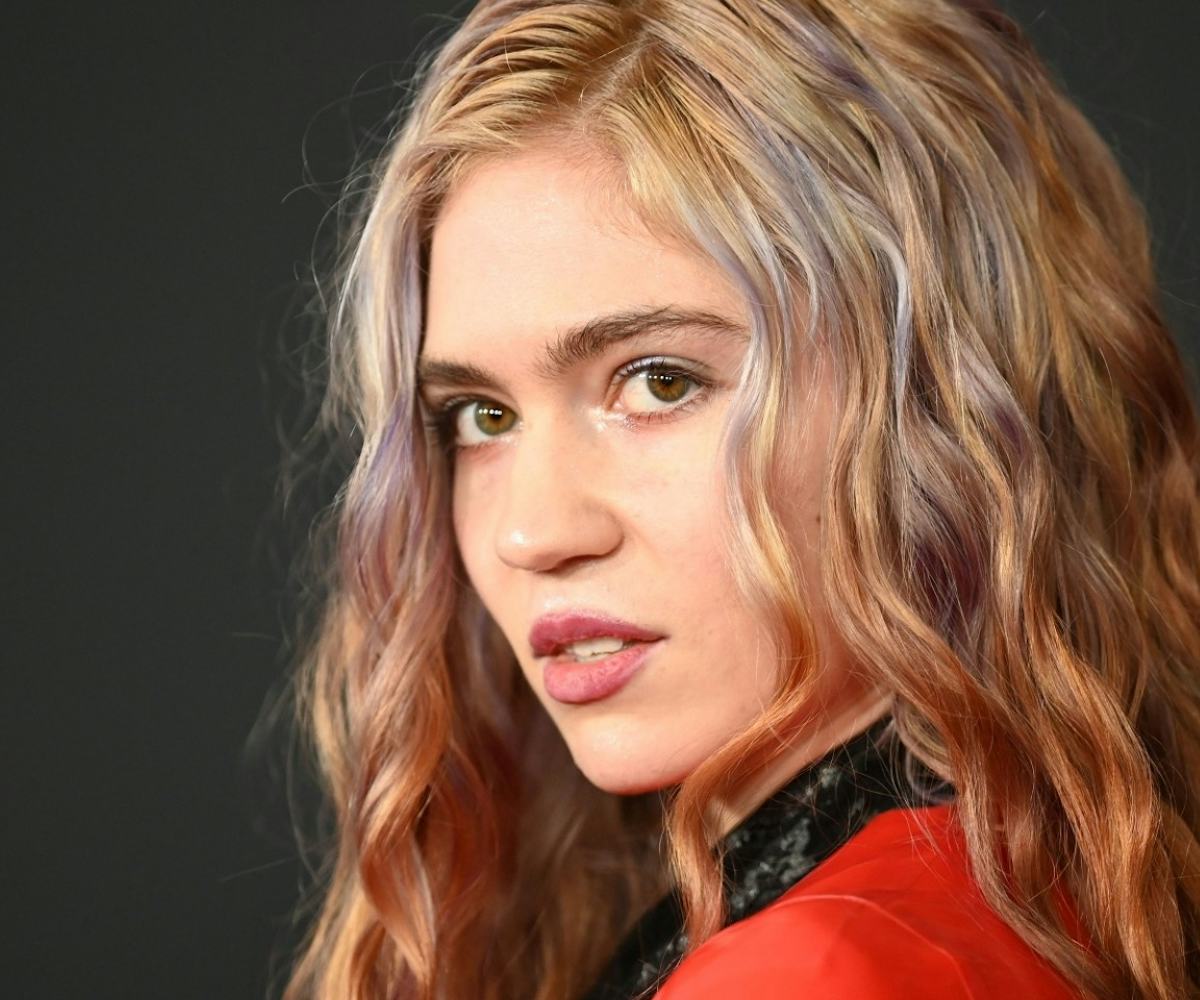 ROBYN BECK/AFP via Getty Images
Grimes' "Delete Forever" Addresses The Culture Of Opioid Addiction
The pop star revealed the story behind her new song in an interview with Zane Lowe
After several years of teasing a new album, with a sprinkling of singles to keep us satiated, Grimes is giving us a closer look into her newest album with the release of "Delete Forever." Ahead of Miss Anthropocene's February 21st release, Grimes chatted with Beats 1's Zane Lowe to discuss the symbolism of her new track. For Grimes, the song's meaning is, well, a bit grim.
"I guess it's kind of about the opioid epidemic and that kinda thing 'cause I've had quite a few friends actually pass away," Grimes told Lowe. "In particular, one friend when I was 18 passed away from complications related to opioid addiction."
Partly inspired by the prevalence of the opioid epidemic in the music industry, she revealed that she wrote the song "on the night Lil Peep died...cause I just got super- super triggered by that. I think a lot of the people, who in my opinion, were best expressing issues of mental health, and so to have them die specifically, it just feels like a weird hopelessness."
With lyrics like "Cannot comprehend/ Lost so many men" and "Lately, all the ghosts turned into reasons and excuses," "Delete Forever" continues Grime's streak of touching on incredibly timely topics for her new record. Her past singles, which acknowledge the relationship between humans and the environment, and her methods of hinting at her pregnancy or showing us her artful 'get ready with me' looks, have always made a statement; it looks like her new record will too.
Hear the full interview at New Music Daily with Zane Lowe on Apple Music's Beats 1.
Update: In the newly-released music video, Grimes is almost unrecognizable with brightly-colored pigtails and ethereal makeup. Seemingly filmed in one shot, the video is refreshingly simple, slowly zooming out to show us a celestial background, and her sitting on a throne. Watch below.