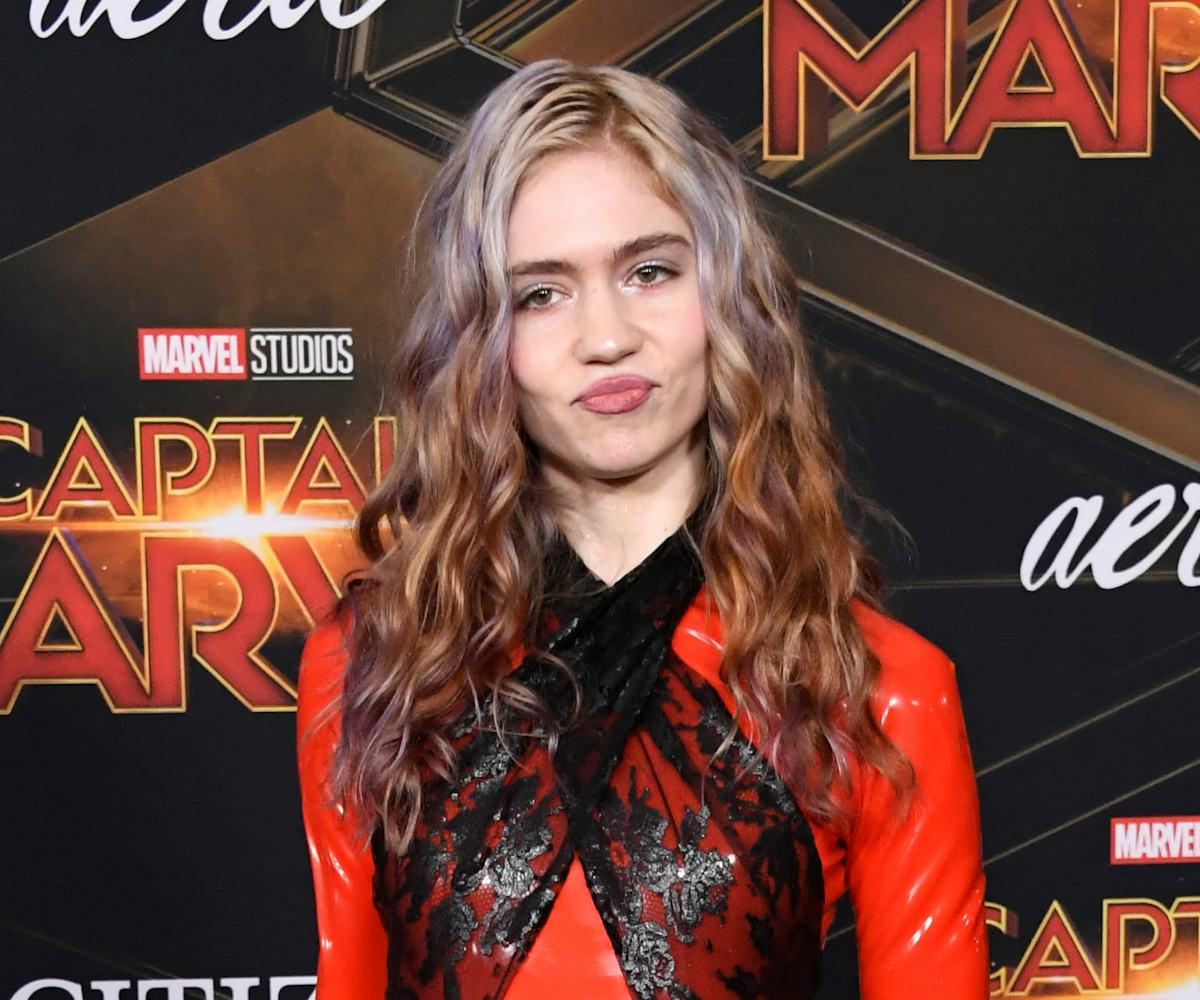 Photo by Frazer Harrison/Getty Images
Grimes Hopes To "Make Climate Change Fun" With Her New Album
It will be about "a psychedelic, space-dwelling demon/ beauty-Queen who relished the end of the world"
Grimes dropped some major details about her forthcoming album on Twitter, saying that her goal with it is to make climate change feel more digestible and "fun."
The album title, Miss_Anthrop0cene, is a mix of the words "misanthrope" ("a person who dislikes humankind and avoids human society) and "anthropocene" (a term used to encapsulate the time when humans have made a severe impact on the Earth's geology and ecosystems, including "anthropogenic climate change"). The "concept album," she says, will be about a "Goddess of Climate Change" who is excited to see the world go up in flames.
Grimes describes this goddess as a "psychedelic, space-dwelling demon/ beauty-Queen who relishes the end of the world." She says that she's super into "godly personifications of abstract/horrific concepts" and wants the goddess she's created to address more modern issues. Each of the songs on the album will describe "a different embodiment of human extinction through a Pop star Demonology," noting that the first single from the album, "We Appreciate Power," introduced us to a "propaganda girl group who embody our potential enslavement/destruction at the hands of Artificial General Intelligence."
Her plans for the album are big: "My goal is to make climate change fun," she says. "Everyone loves a good villain... so maybe it'll be a bit easier to look at if it can exist as a character and not just abstract doom."
The release of this project has been delayed, but she does give us hope that new music will be coming out soon. She notes that she may release "an EP or a few more singles of synth-based stuff" before Miss_Anthrop0cene drops, saying that this new album is "mostly ethereal nu metal (ish), and I know a lot of ppl miss the synths and whatnot."