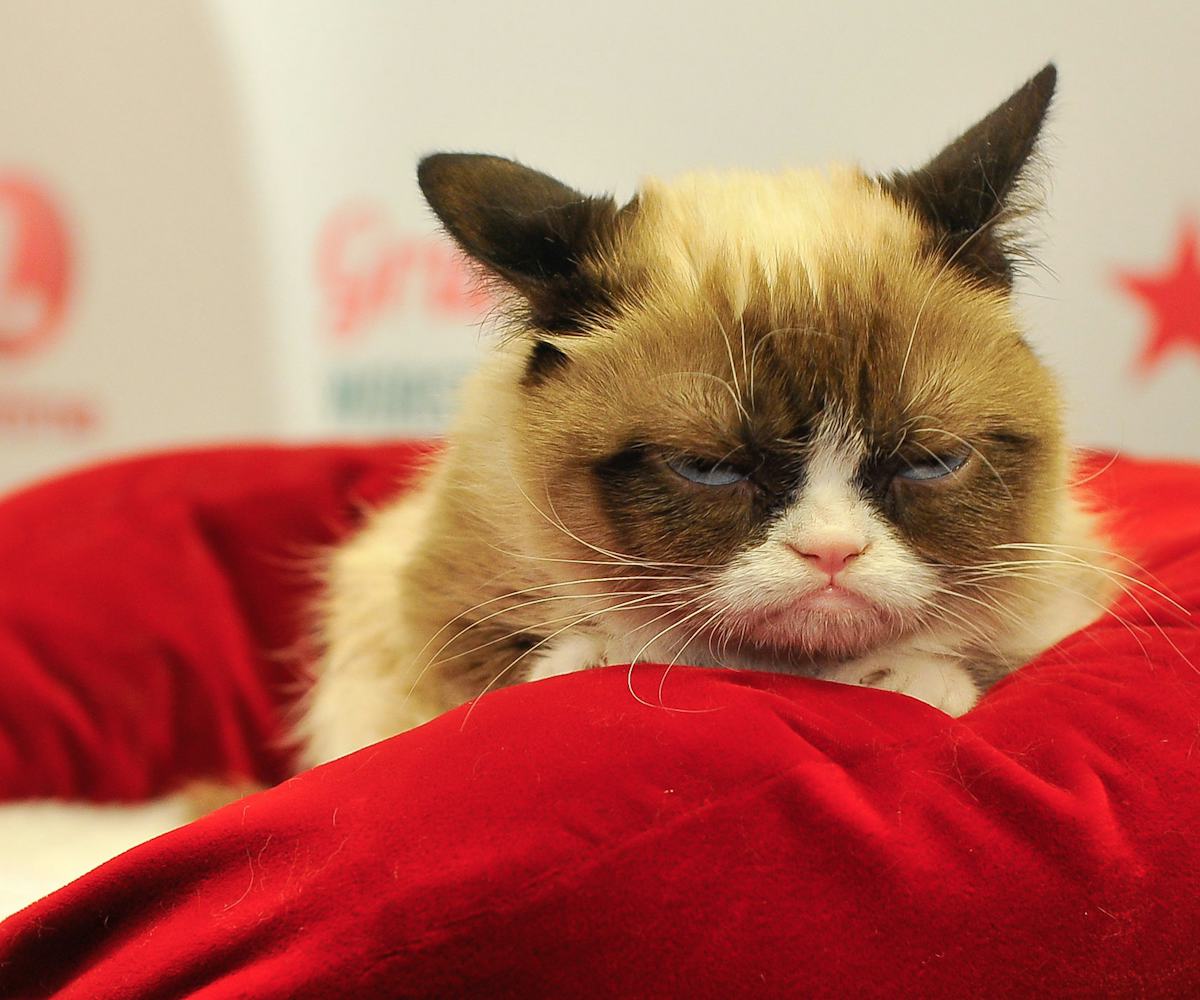 hoto by Steve Jennings/Getty Images for Civic Entertainment Group
R.I.P Grumpy Cat, A True Anti-Emotional Labor Queen
Our favorite grouchy girl died today
Today is a sad day, because it is the day Grumpy Cat died. Also known as my personal favorite feline celebrity, Grumpy Cat died from complications following a urinary tract infection. The super relatable cat—real name, Tardar Sauce—was only seven years old.
Grumpy Cat was first introduced to the world in 2011, back when LOLcats were everywhere. Grumpy Cat's downturned face (the result of feline dwarfism, according to her owners) was the subject of a huge amount of memes—she was even the 2013 Meme of the Year at the Webby Awards—and was the subject of her own Lifetime movie, in which she was voiced by the Grumpy Cat of actresses, Aubrey Plaza. But, though we loved her for the memes, we loved her even more because we related to her mood.
Grumpy Cat was so relatable because, like us, she was completely over everyone's bullshit. Unlike us, Grumpy Cat didn't hide her feelings with a smile. And while that was because Grumpy Cat literally couldn't do that, we like to think that she also just didn't want to do the emotional labor. Which is why, in honor of Grumpy Cat, have the courage to roll your eyes at someone today, instead of forcing a fake grin. And just think about how Grumpy Cat's probably frowning at us from some sort of kitty afterlife, utterly annoyed that everyone is mourning her death.