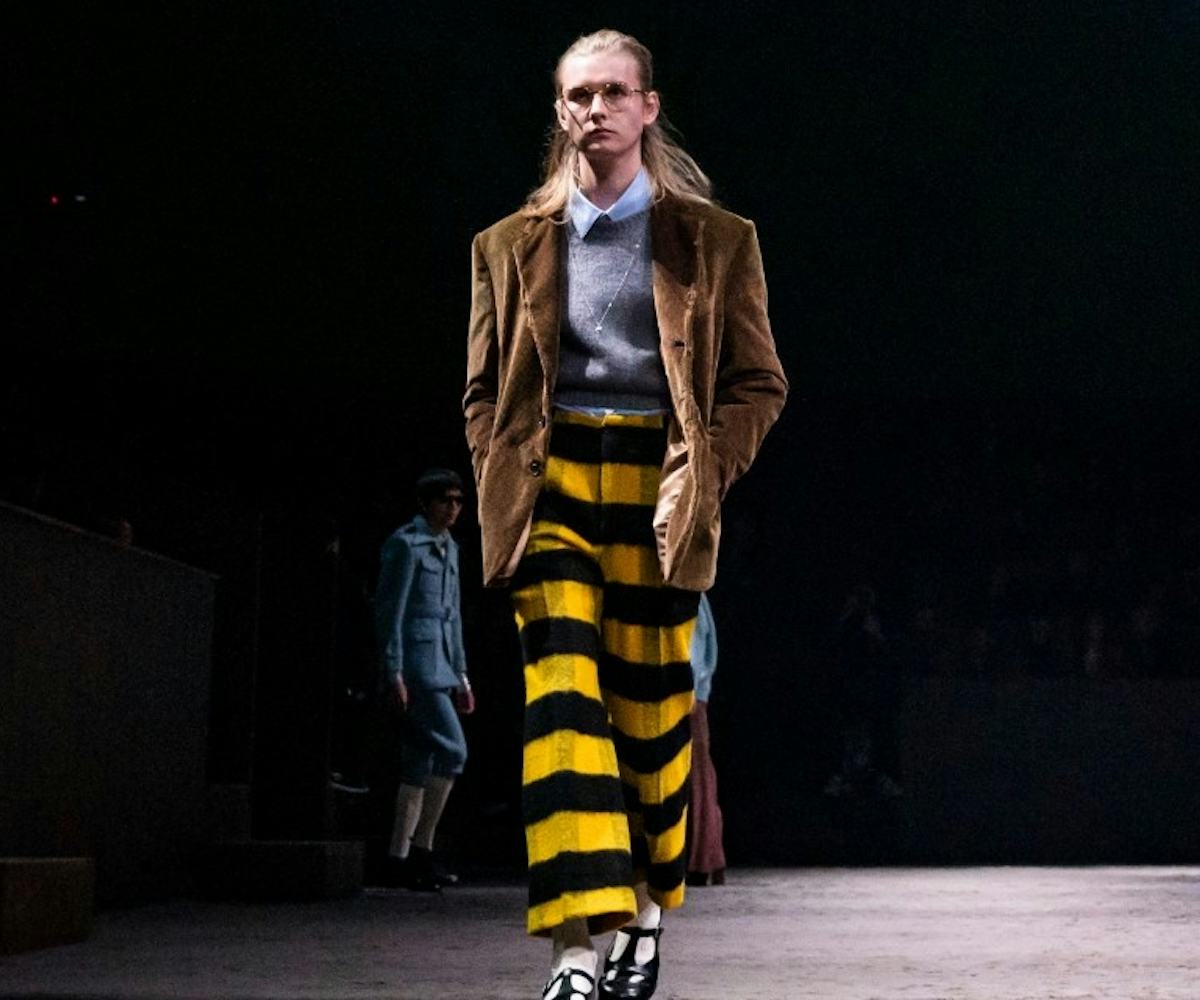 Photo by Pietro D'aprano/Getty Images
Gucci Cancels Its Next Cruise Runway Show In San Francisco — UPDATE
Due to the coronavirus outbreak
Editor's Note: This story has been updated from its original version to reflect Gucci's plans to cancel its upcoming cruise runway show, slated for May 18, in San Francisco.
Gucci, which originally planned to present its Cruise 2021 collection in San Francisco, announced that it will cancel its upcoming runway show due to the coronavirus outbreak, according to WWD.
"In view of the ongoing uncertainty prompted by the coronavirus outbreak, as a precautionary measure Gucci has decided to cancel plans to host its Cruise 2021 Fashion Show in San Francisco on May 18," said an official statement from a spokesperson for the Italian luxury brand via email. "A decision on the new timing and location of the show will be announced at a later date once the situation becomes clearer. At this time, our thoughts are with all of those affected around the world."
Creative Director Alessandro Michele had chosen the Bay Area city for its history of liberal activism. "This spirit represents Alessandro Michele's vision for Gucci: the acceptance of diversity and the right to be oneself," according to the announcement's press release. "Unveiling the collection in the city will also reconnect him with his most personal raison d'être: a celebration and validation of self-expression, emancipation and ultimately, freedom."
Gucci's previous cruise shows have been held in cities all over the world over the past five years, including New York City, London, Florence, Arles, and Rome, but San Francisco is perhaps the most unexpected.
As fashion tradition goes with cruise collections making their debuts in far-flung locales, other designers have already secured their latest destinations: Giorgio Armani, which will host its show in Dubai in April, and Chanel will be jetting off to the Italian island of Capri in early May. Dior's Maria Grazia Chiuri will also be heading to Italy, where she will host guests in her hometown region of Puglia, specifically in the city of Lecce, on May 9.
This isn't the first time coronavirus has affected this season's runway shows across the globe. Fashion weeks in Seoul and Tokyo have been canceled, and Giorgio Armani canceled his runway show during Milan Fashion Week as Italy confirmed coronavirus cases around the same time. Plus, U.S. editors who returned home from Milan were reportedly asked to work from home in order to monitor potential symptoms of the virus. Paris Fashion Week, however, is still happening until Tuesday.