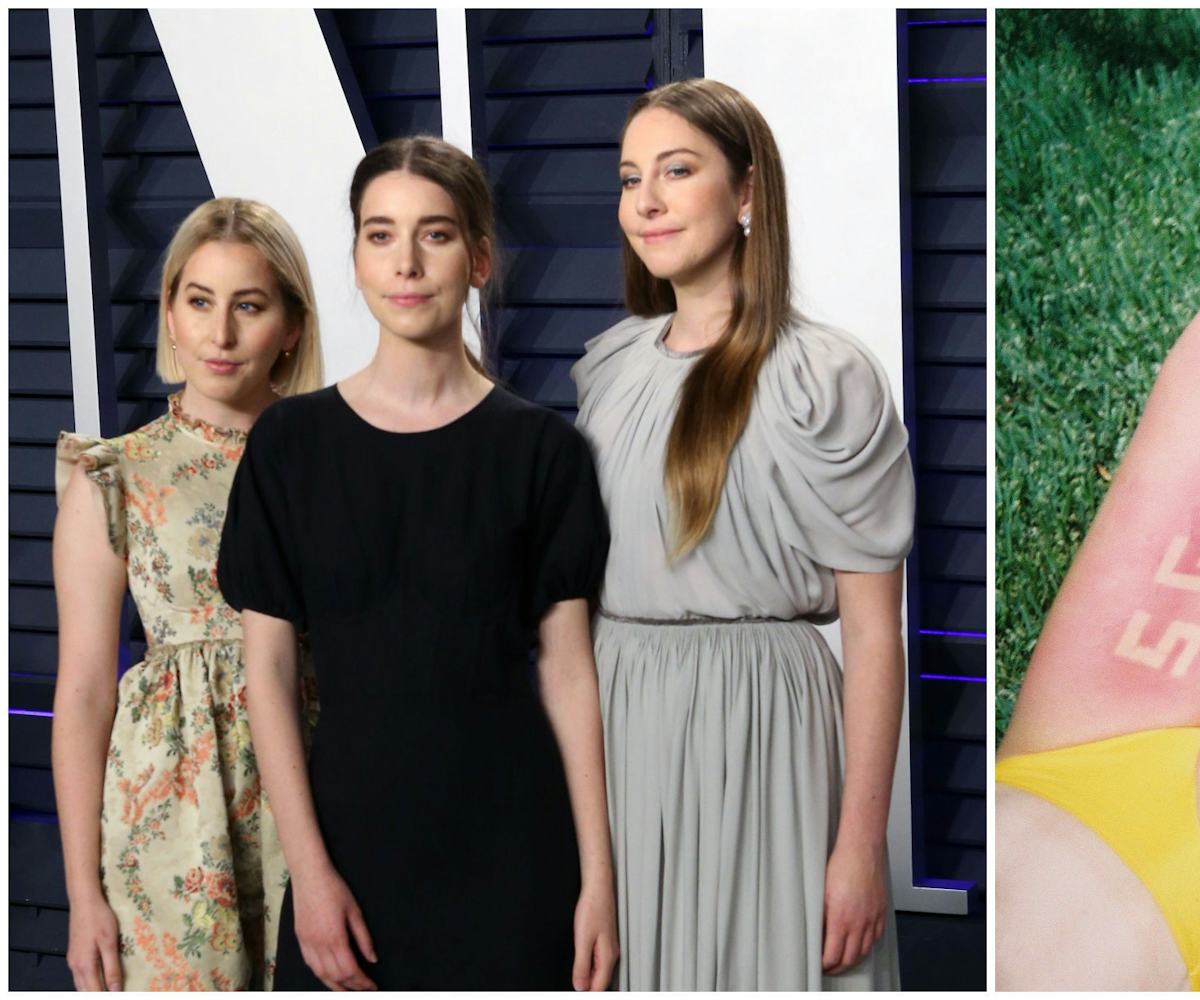 Photo via NINA PROMMER/EPA-EFE/Shutterstock, @HAIMTheBand Twitter
Why Did Haim Use Sunburn To Promote Their New Single?
Twitter is trolling the band for the choice
Haim are gearing up to release new music. And while I'm very excited to hear it, I'm confused by the way they are choosing to promote it. In a photo teasing their next single's title, it looks like one of the sisters left a clue on her severely sunburned skin.
In a tweet asking fans to "guess what our new song is called," the letters "SG" appear on someone's thigh, with the rest of the leg looking painfully burnt. It looks like they wrote out the letters using opaque tape before they went out in the sun, and then peeled it off once their leg was sufficiently burnt.
While, sure, this is an out-of-the-box way to promote new music and the image could have been Photoshopped with no one hurt in the process, it's not cute that this clue promotes improper use of sunscreen, given the dangers of skin cancer.
People on Twitter have been trolling the band, filling the band's mentions with guesses that the new song is called "Skin Gancer."
"Sun gurn" is also a good guess, as is "sun gamage."
If the Haim sisters are in the market for some sunscreen that will actually protect their legs, we have a few suggestions.