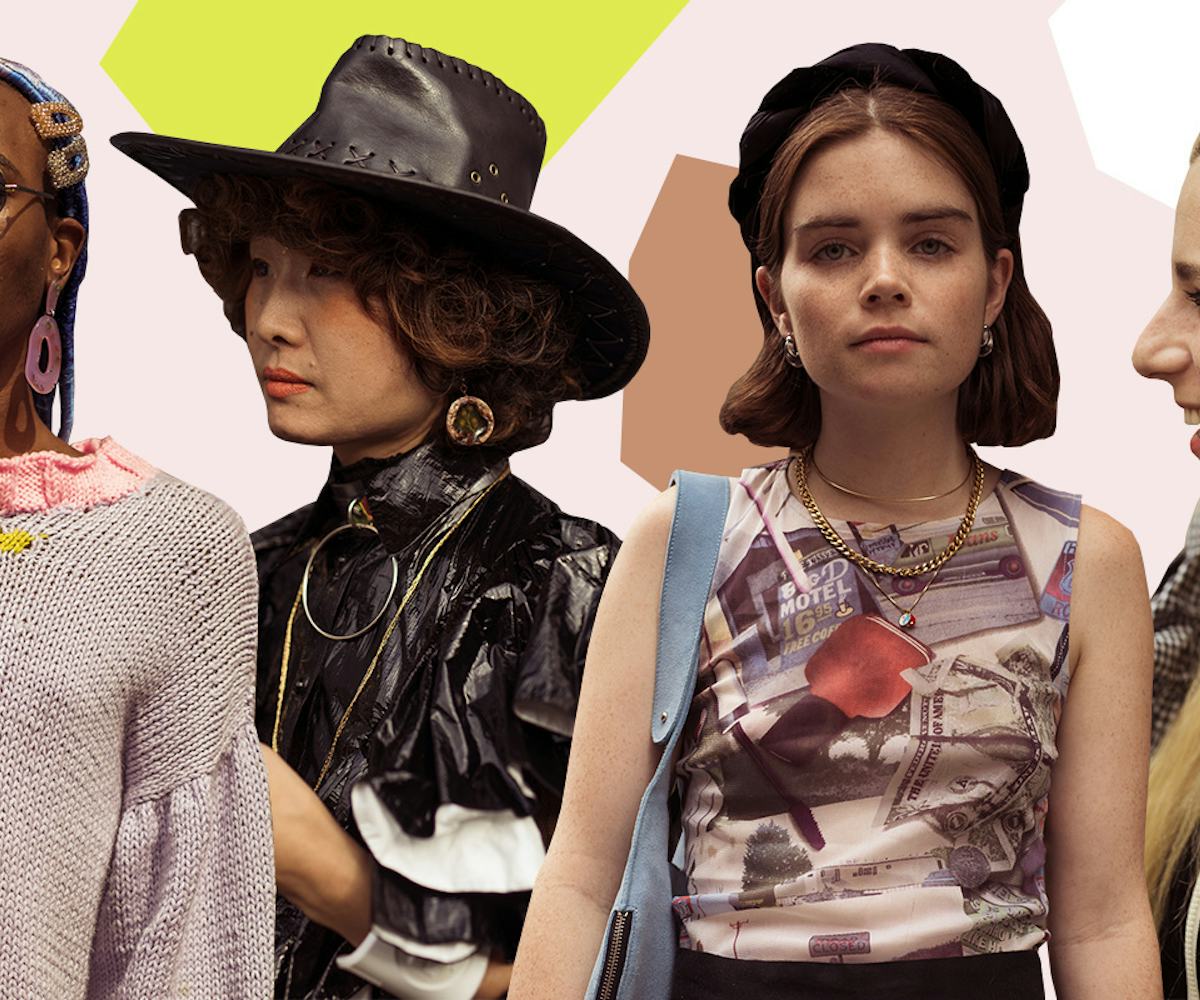 Photos by Matthew Sperzel
How 2019 Became The Year Of The Hair Accessory
Street style's best moments were all about hats and headbands and hairclips, oh my!
Arguably one of the most inspirational—and most telling—aspects of Fashion Week is the street style. Not only is it a surefire way to see which trends from the previous season's runways have actually made it to mainstream (or at least Cool Girl™) status, but also determine which have done the reverse, and gone from the streets to the runway (a little something we called the "trickle up theory" back in fashion school). It's also the perfect inspiration for molding your own personal style, as street style tends to feel a bit more attainable and less intimidating than copying the runway.
This past week, we saw quite a few trends become street style mainstays, from the abundance of coral to all things sea-inspired to statement bags galore. We even noticed a handful of fashion's finest dressers mixing and matching different colored shoes, à la Sydney Fashion Week. But if there's one thing we know for certain—something we saw on probably a solid 75 percent of show attendees on any given day—it's that we've reached peak hair accessory.
Hair accessories of all sorts—from pearl-embellished barrettes to tie-dye bucket hats and Gossip Girl-style padded headbands—are definitely having their moment in fashion. And as we shift our focus over to Fashion Month continuing in London, Milan, and Paris, we expect to see many more worn by Fashion Month's most stylish show-goers. (TBH, we're mostly looking forward to seeing what London's Ashley Williams may have in store in the clip department.)
Curious to try these looks for yourself, but never considered yourself much a hair accessory person (you know, post-kindergarten barrettes)? The key is to start small. Try playing around with some clips or pins, which can be as simple or as extravagant as you'd like. Then, once you feel more confident, you can move on to headbands, starting simple and then moving on to the wilder, embellished ones. And, of course, when you're really ready for hair accessories, you can move on to hats. (Don't worry, we put together a comprehensive guide to becoming a hat person, even if you're scared.)
Below, check out our favorite hair accessory moments from the NYFW streets.