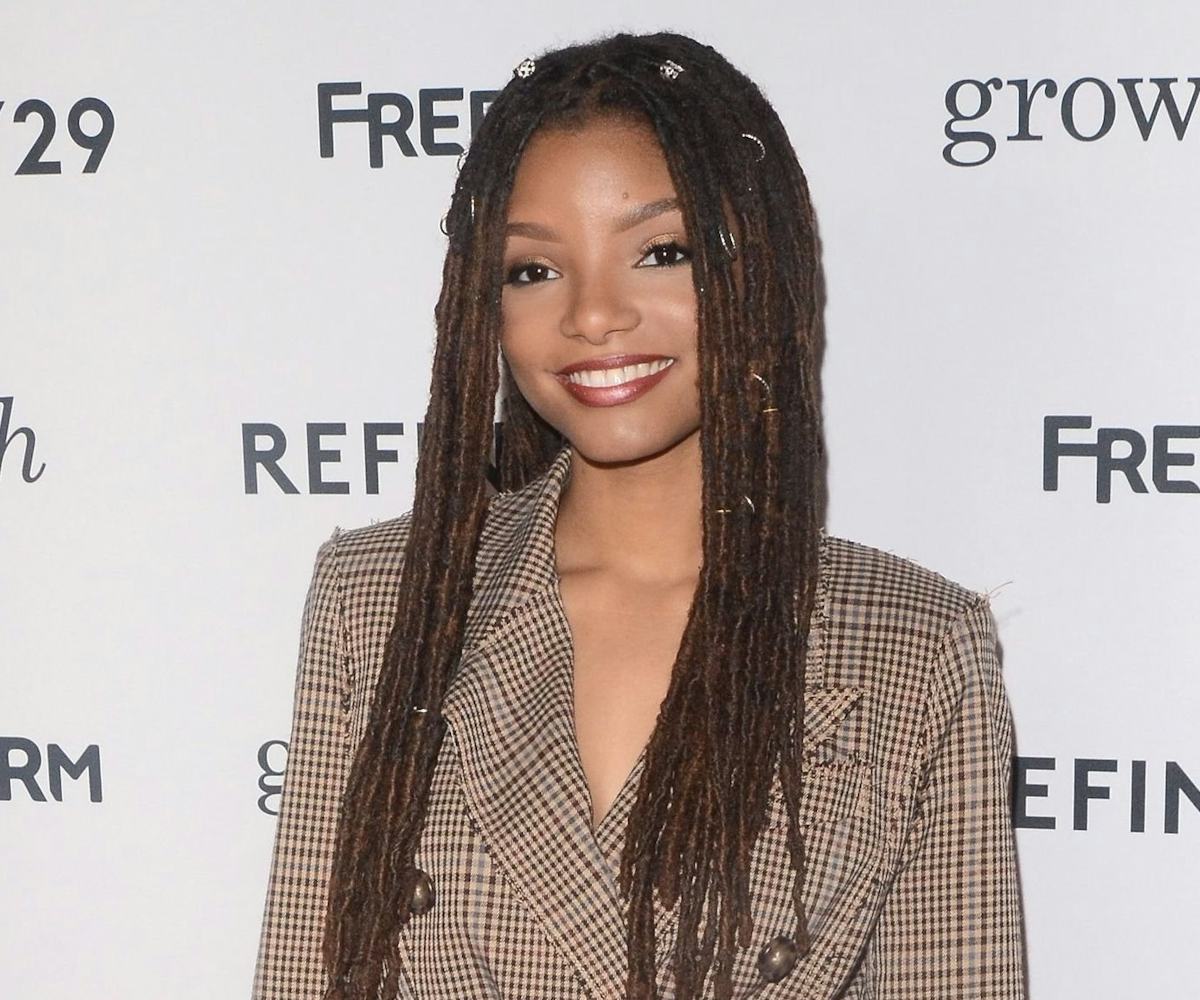 Photo via Mediapunch/Shutterstock
Freeform Just Clapped Back At People Upset Over Halle Bailey's 'Little Mermaid' Casting
In an "open letter to the Poor, Unfortunate Souls," the network defends Bailey's casting as Ariel
After Disney revealed its perfect casting of Halle Bailey as Ariel in the forthcoming Little Mermaid live-action remake, quite a few people were distraught over the fact that Ariel won't be white in the new film. In response, Freeform—the network that's owned by Disney and that airs Grown-ish on which Bailey stars—issued a takedown of anyone who is stressed about the casting.
The statement, addressed to the "Poor, Unfortunate Souls," rips apart the multiple ridiculous reasons why people are claiming Bailey's casting shouldn't have happened. First off: That Ariel was Danish, so, therefore, she must be white and couldn't possibly be Black. "Yes. The original author of The Little Mermaid was Danish. Ariel... is a mermaid," the statement reads. "She lives in an underwater kingdom in international waters and can legit swim wherever she wants." It then calls attention to the fact that "Danish mermaids can be Black because Danish *people* can be Black."
To those saying that it would be unrealistic to have a Black person play a redhead, the statement also clues them in on the fact that Black people can have genetically red hair. What a concept!
Most important, though, is the fact that Ariel is a fictional character who can be played by anyone, regardless of skin color, because she's not real. The statement finishes, "So after all this is said and done, and you still cannot get past the idea that choosing the incredible, sensational, highly talented, gorgeous Halle Bailey is anything other than the INSPIRED casting that it is because she 'doesn't look like the cartoon one,' oh, boy, do I have some news for you... about you." We couldn't have said it better ourselves.