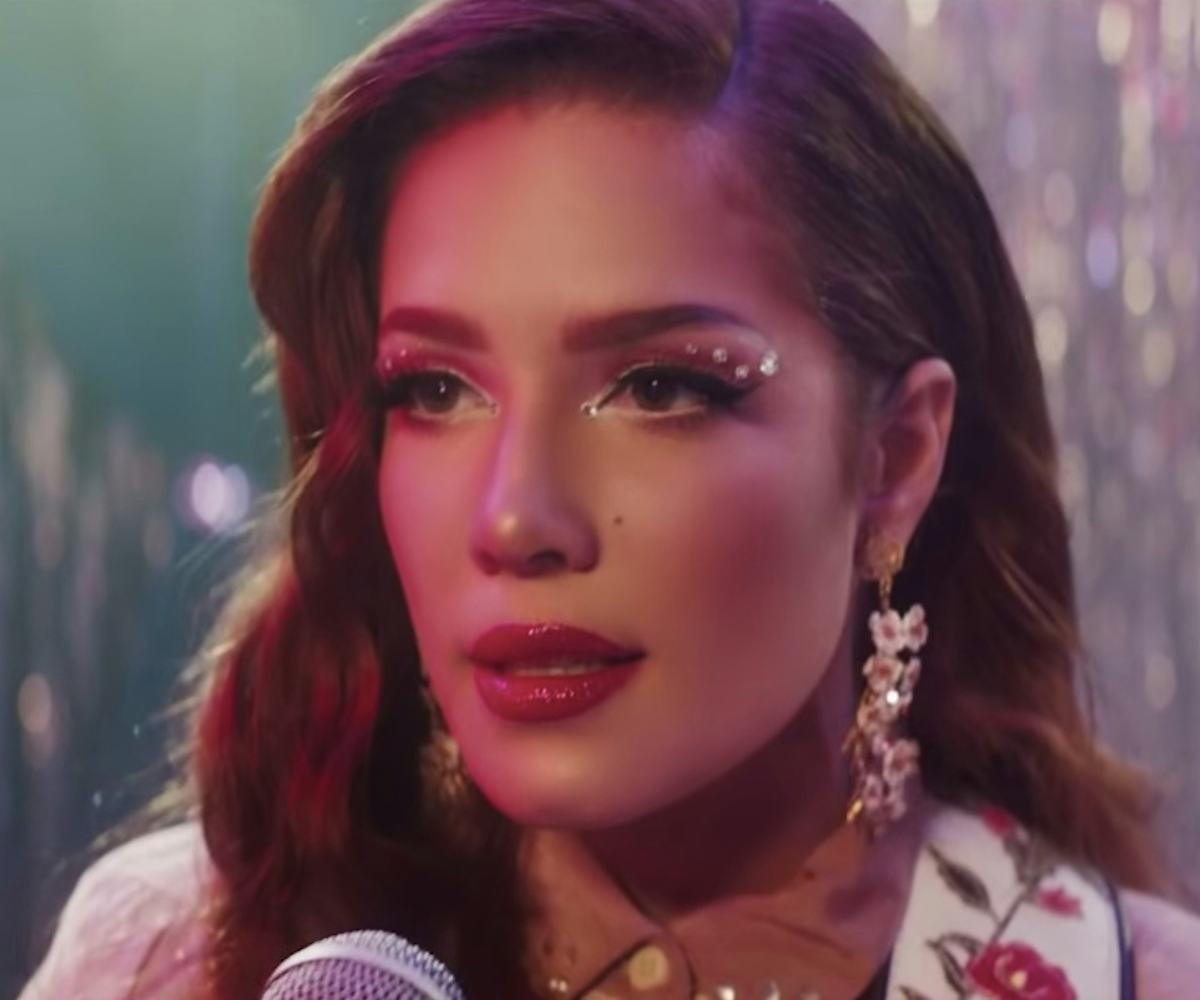 YouTube
Halsey Recruits BTS's Suga For Introspective New Single
The pop star also shared a video for another single, "Finally // beautiful stranger"
Halsey is just weeks away from dropping her third studio album, Manic, and today the pop singer has shared two new singles and a music video from the record. Both songs, titled "SUGA's interlude" and "Finally // beautiful stranger," sound a bit different than how we're used to hearing the pop star.
"SUGA's interlude" is a downtempo cut that heavily features rap verses from BTS's SUGA. Halsey commands the hook which seems to explore the struggles and doubts of committing to a craft. "I wonder what's in store/ If I don't love it anymore," Halsey sings. Earlier this year, she featured in BTS's record-breaking single, "Boy With Luv," the video of which broke YouTube's record for most views in 24 hours.
Meanwhile, "Finally // beautiful stranger" is a country-leaning ballad with Halsey singing lovingly about a new flame over acoustic guitar. The track's accompanying visuals, directed by Patrick Tracy, feature alternating scenes of Halsey performing the song in a colorfully-lit bar, and an empty one. It all feels very A Star Is Born, with the pop star channeling pre- and post-fame Ally. Watch below.
Previously, the "Americana" singer released the singles "graveyard," "clementine," and "Without Me," all from the upcoming Manic. Her last record was hopeless fountain kingdom in 2017.