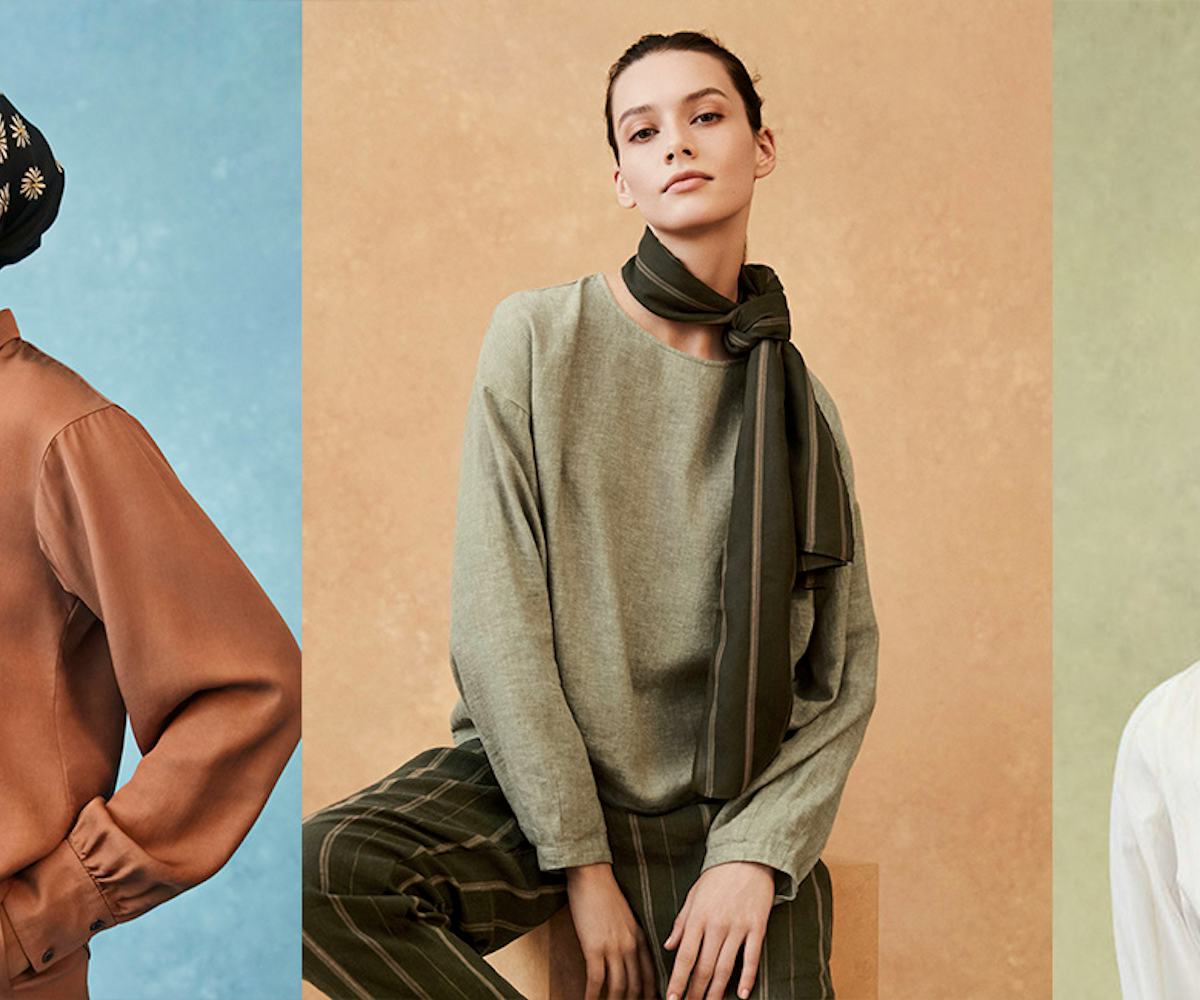 Photos courtesy of Uniqlo
Hana Tajima's New Modest Collection For Uniqlo Is Here To Add Color To Your Wardrobe
Just a day after we rang in the third Muslim Women's Day, fashion designer Hana Tajima returned with another collection of modern modest fashion for Uniqlo. This marks her sixth collaboration with wardrobe basics giant since she first debuted her hijab collection back in 2016.
For Spring 2019, the British-born, NYC-based designer drew inspiration from nature. Within the collection, you'll find pastel greens and blushes mixed with soft neutrals, as well as botanical motifs based on her own illustrations, that, according to the press release, aim to add "add color to daily living."
While the collection includes hijabs and garments with modest silhouettes, the range, made up of outerwear, dresses, tops, tunics, bottoms, and accessories, is meant to serve women of all backgrounds, regardless of belief, culture, race, or age. And, being that it's Uniqlo, its accessible to all with prices ranging from $5.90 for headband covering to $59.90 for outerwear.
Tajima, like today's modern wave of modest fashion designers, is here to prove that dressing modestly should never have to mean sacrificing style. "I created this collection so women can match their styling preferences to their lifestyles," she said in the official press release. "Another key design focus was to offer flowing silhouettes in light fabrics that feel great to enhance movement and comfort."
The full collection is live to shop now at Uniqlo. Take a closer look at the campaign, below.