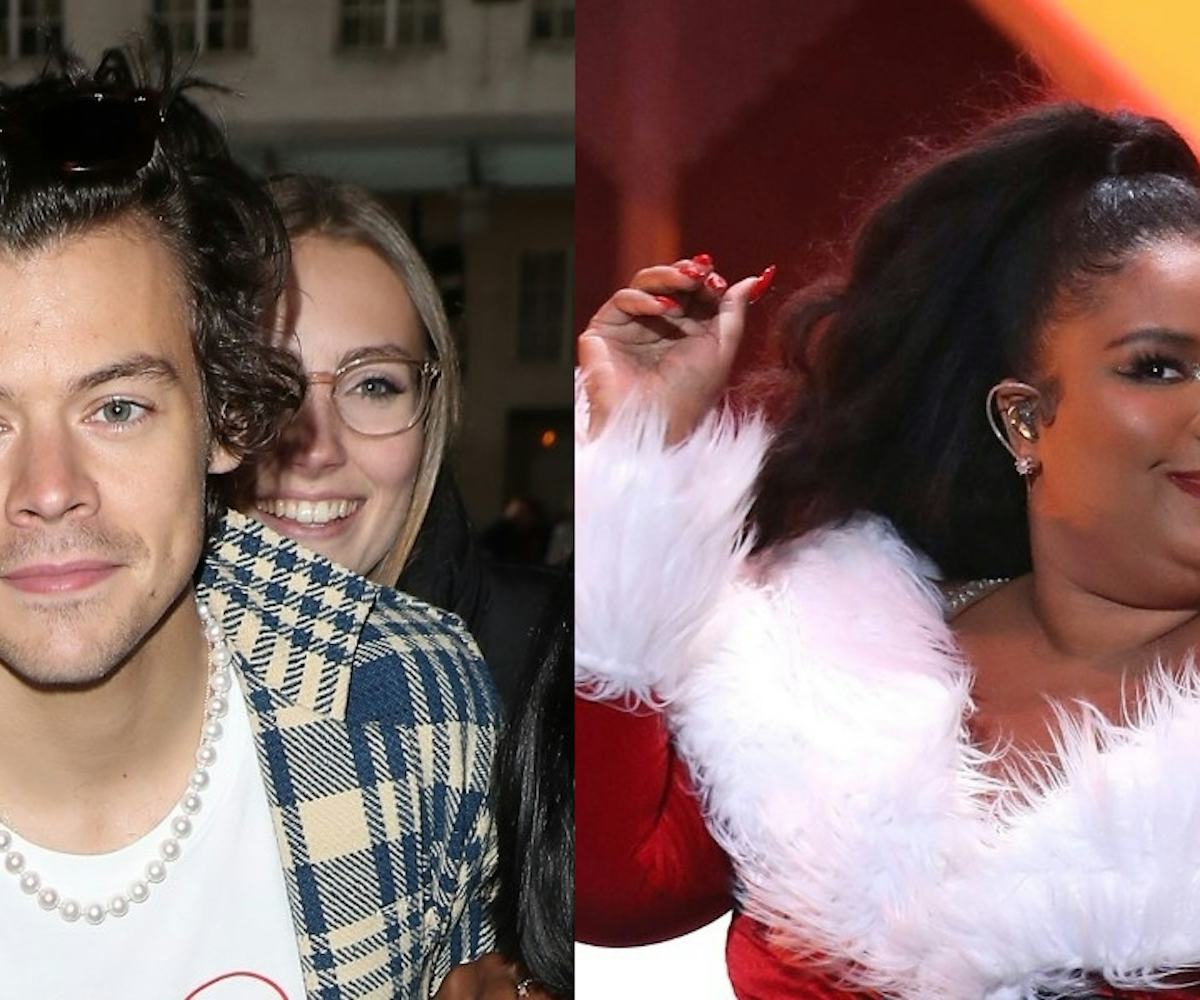 Left: Neil Mockford/GC Images Right: Kevin Kane/WireImage
Hear Harry Styles' Delightful Cover Of Lizzo's "Juice"
A faithful rendition of the sassy track
It was only a matter of time before what feels like the two biggest names in pop music right now, Harry Styles and Lizzo, collided in unexpected but also totally expected fashion. Styles, who's currently on his promotional cycle for his second solo studio record, Fine Line, visited BBC's Radio 1 Wednesday,where he performed a 30-minute set with a live backing band.
As part of the four songs he performed — two of which were "Adore You" and "Lights Up," singles from the record — he also delivered a surprising, but rousing and pretty faithful cover of Lizzo's hit single "Juice." There must have been something very special in the way the planets and stars lined up for us to receive a recording of Harry Styles sassily singing, "Heard you say I'm not the baddest, bitch, you lying!" Styles then ended his set on a festive note with a cover of Paul McCartney's holiday classic "Wonderful Christmastime," another faithful rendition that surely deserves entrance to the Christmas song canon immediately.
Styles' Radio 1 session can be heard in full on BBC's website. Most recently, the pop singer also made appearances on The Late Late Show with James Cordon where he performed a concert on a crosswalk, and had to answer uncomfortable questions from Kendall Jenner.