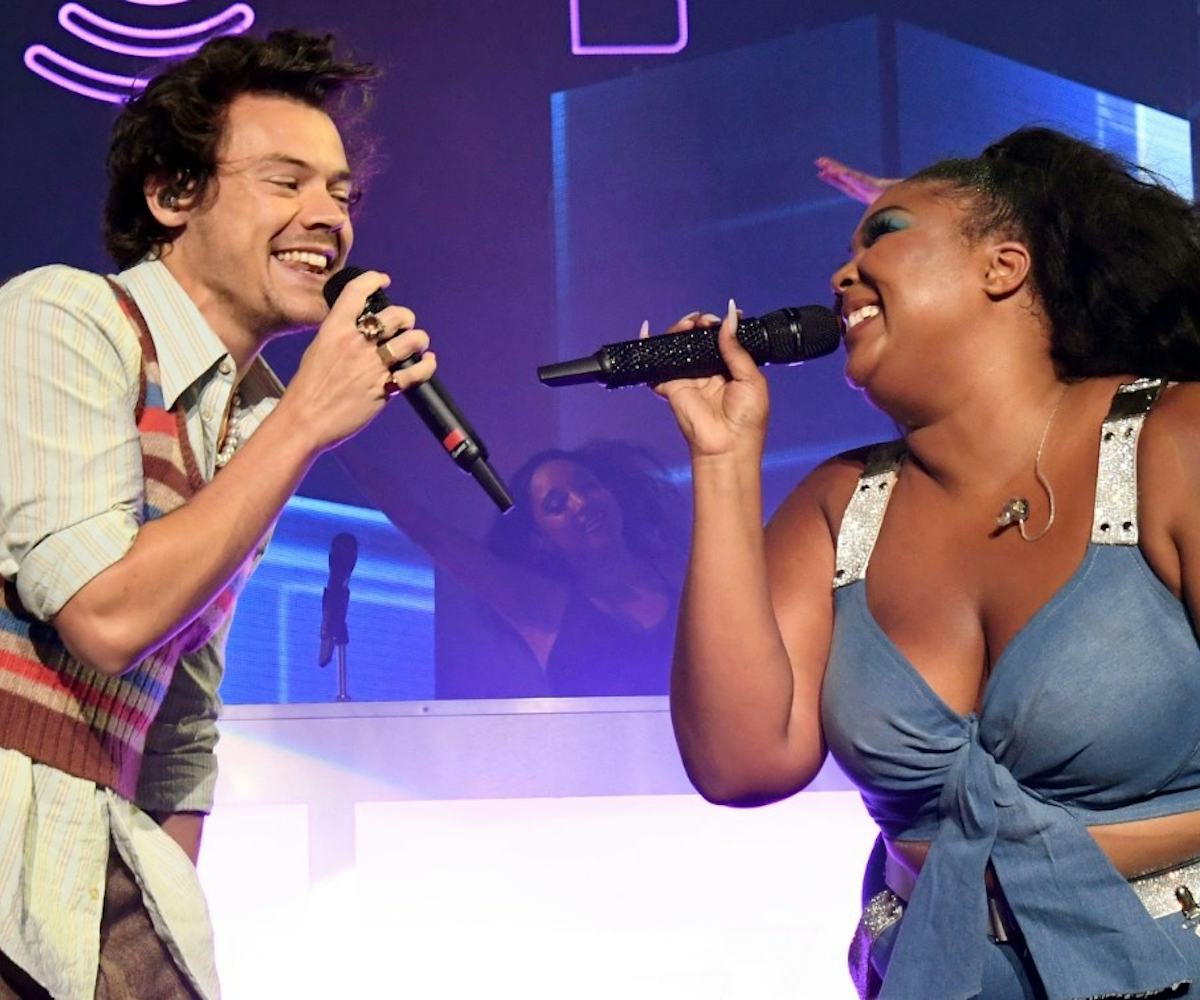 Photo by Kevin Mazur/Getty Images for Pandora
Please Watch Harry Styles & Lizzo Line-Dance To "Juice" Together
For further evidence of Harry Styles and Lizzo having the most wholesome friendship in all of the music industry: The two pop stars performed "Juice" together at the SiriusXM & Pandora pre-Super Bowl concert series Thursday night in Miami, and it looked like a great time. The "Truth Hurts" singer, and now three-time Grammy winner, brought Styles out as her surprise guest to close her set, and when they got to the chorus everyone started line-dancing — which we all know is the universal sign of a successful party.
Last December, Styles covered "Juice" on his own at BBC Radio 1 which was the first time the world had the privilege of hearing the former One Direction heartthrob exclaim, extremely sassily, "Heard you say I'm not the baddest, bitch you lying!" Thankfully he brought that same energy to his performance with Lizzo, which he gave in a very grandpa-chic striped vest and That Pearl Necklace.
Lizzo, on the other hand, was basking in the glow of her first live performance since she tore the house down at the 2020 Grammy Awards last Sunday. She opened music's biggest night with a rousing performance of "Truth Hurts" and "Cuz I Love You," and left with three golden gramophones to her name for Best Urban Contemporary Album, Best Pop Solo Performance, and Best Traditional R&B Performance.
Watch footage of their performance below.