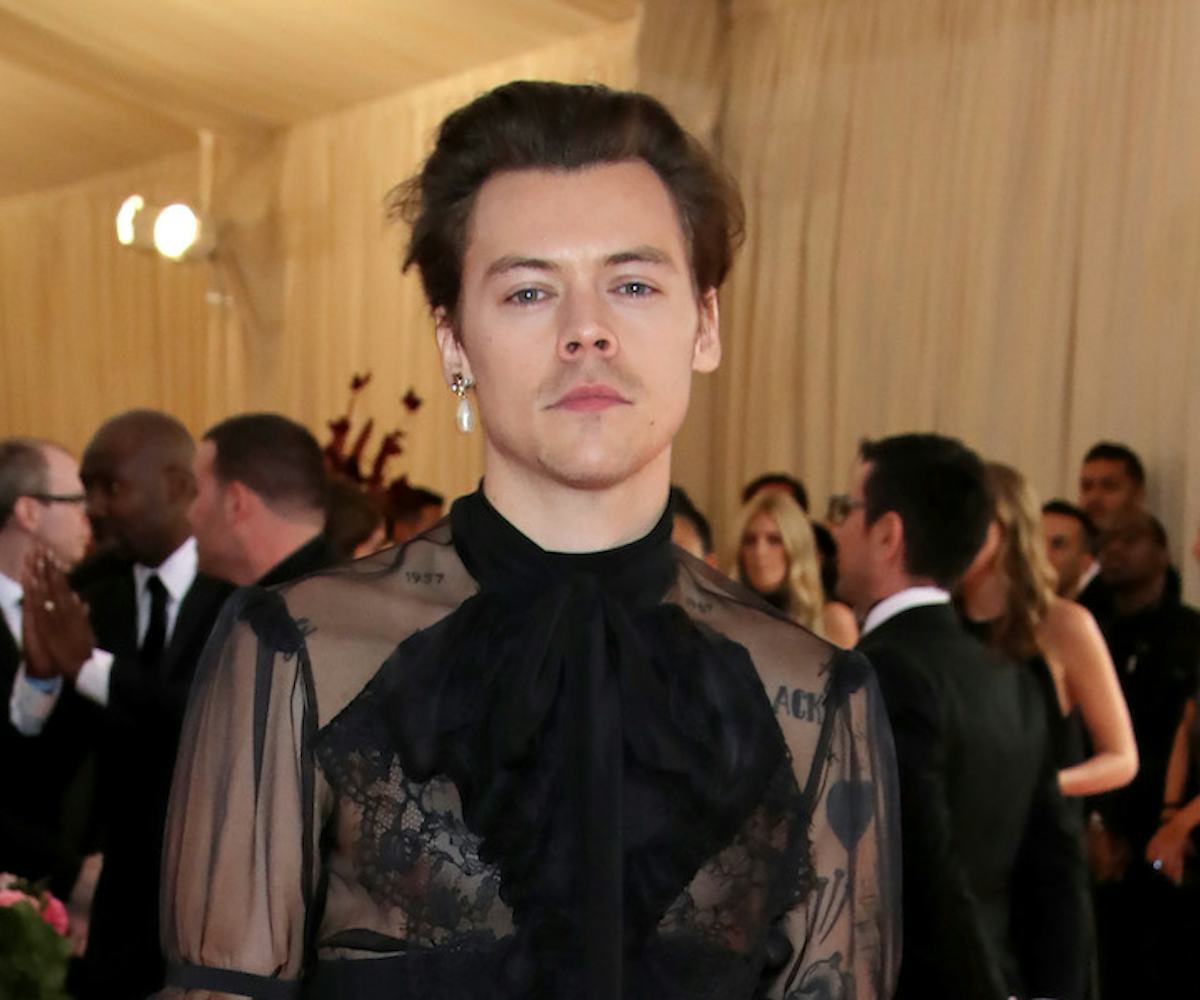 Photo by Matt Baron/Shutterstock
Harry Styles Turned Down The Role Of Prince Eric In 'The Little Mermaid'
UPDATE 8/14/19 7:47am: After conflicting reports on Tuesday afternoon, it has now been officially announced (per The Wrap) that Harry Styles turned down the role of Prince Eric in the forthcoming live-action remake of The Little Mermaid.
----------------------------------------------------------------------------
Harry Styles signed on to play the role of Prince Eric in Disney's live-action remake of The Little Mermaid, according to a new report by The DisInsider. Seeing as Prince Eric was my childhood crush (I mean, can you blame me after looking at those blue, cartoon eyes?) and Harry Styles is my current crush, I can confidently say that I stan.
Rumors surfaced that Styles might be playing Prince Eric a few weeks back. Today it was confirmed that Styles has officially committed to star alongside Grown-ishcast member Halle Bailey. Together, fans are saying, the two will make an absolutely unreal soundtrack. With Lin-Manuel Miranda on board and the movie's original composer revamping the old score, I'm pretty freakin' excited myself. Can someone tell me when the tickets will be available for pre-sale?
The thing is, in the animated movie, Prince Eric doesn't actually sing. But, seeing as Styles is now a part of the film, this could (thankfully) indicate some strong deviations from the original. Hopefully, along with this addition, we can wave goodbye to the movie's more suspect plot points. If you're as excited about this news as I am and are in need of some more Harry Styles as Prince Eric content ASAP, please feel free to check out this series of delightful tweets below.