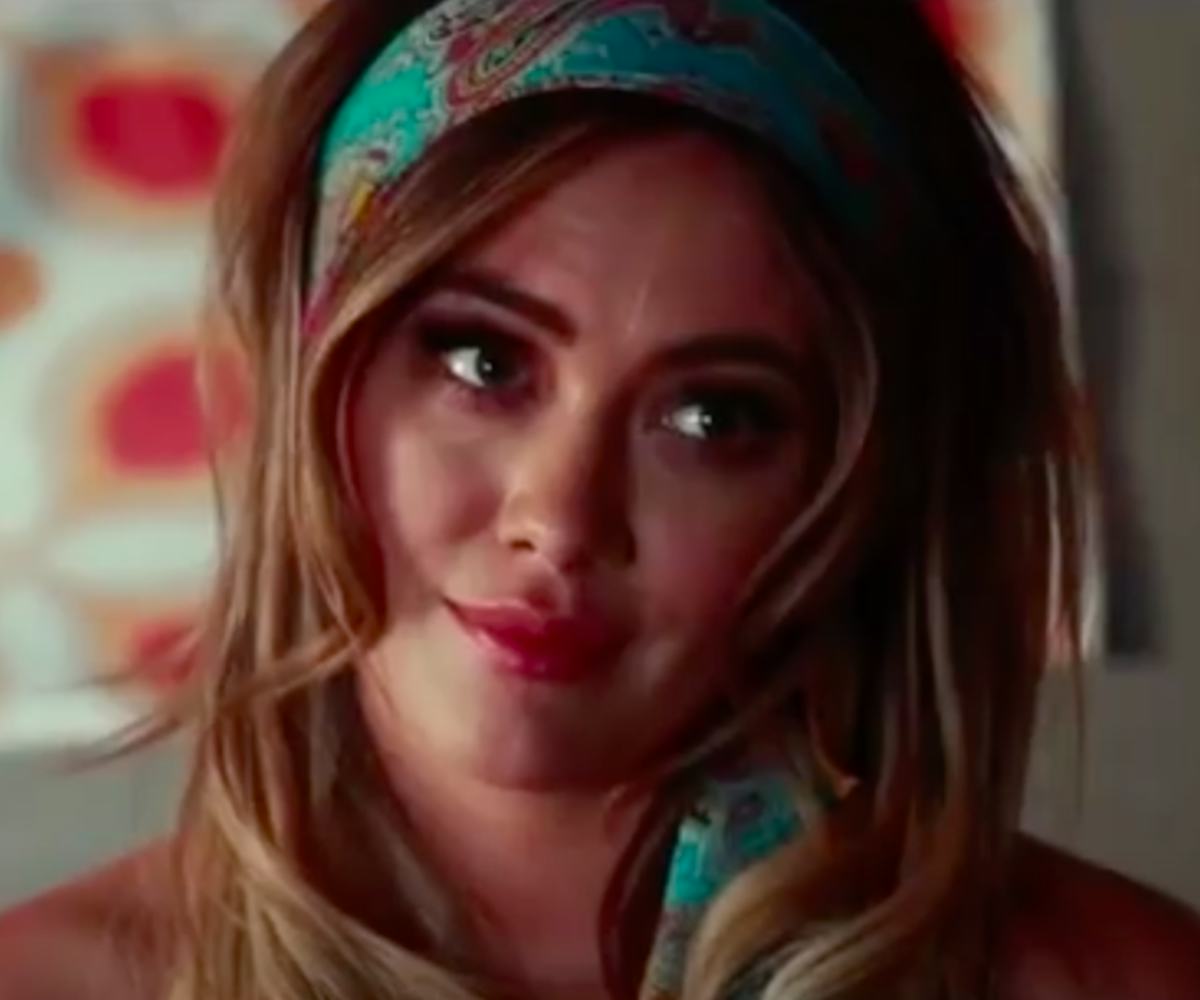 Photo Via YouTube.
'The Haunting Of Sharon Tate' Trailer Is Here And... It Doesn't Look Great
We first got word last year that former Disney star Hilary Duff would be playing Sharon Tate—late actress and wife of Roman Polanski who was murdered (while eight-and-a-half months pregnant) by Charles Manson's cult members in the '60s—in an upcoming film. Now, the trailer has been released.
"I guess you could say I live in a fairytale," Duff says in it. "Looking at everything through rose-colored glasses." The black-and-white flashback is quickly followed by scenes of Tate confronting her friends for their strange behavior, waking up in cold sweat from nightmares, and shots of people being tortured.
The film is meant to take place in the days leading up to Tate's brutal murder. More specifically, according to Deadline, it was inspired by a quote from the actress in which she reveals "having dreams about ghosts haunting her house and foreseeing her own death at the hands of a satanic cult."
That's all touched on in the trailer, which makes it feel like more of a corny watch-out horror film than a movie depicting a tragic real-life killing spree. Tate's sister has already called the film "classless" and "exploitative" and claimed that her sister never had premonitions of her own death.
Quentin Tarantino is also working on a movie about Tate titled Once Upon A Time In Hollywood. It will star Margot Robbie as Tate, Brad Pitt, and Leonardo DiCaprio.
No release date has been set for The Haunting of Sharon Tate.