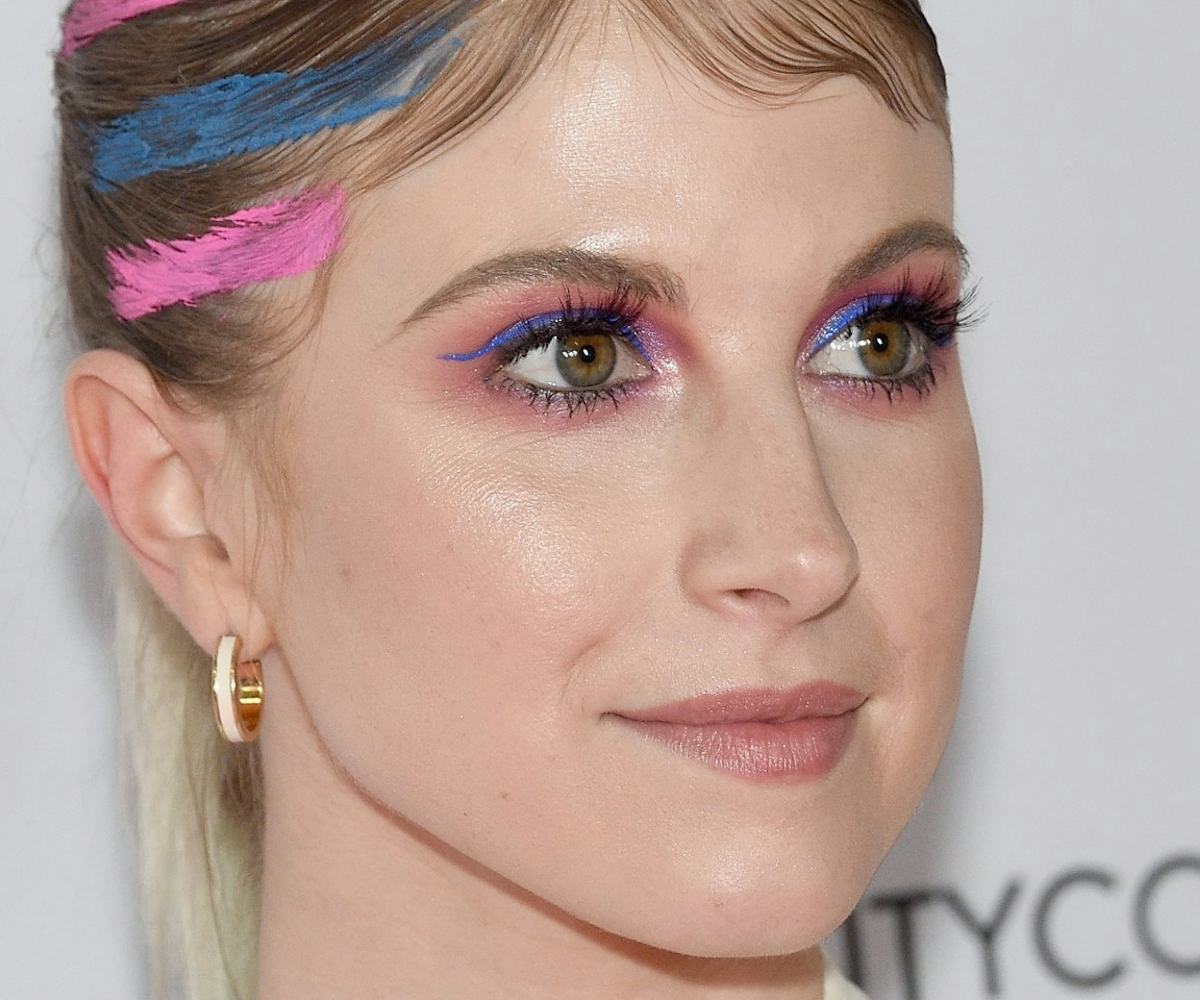 Photo by Gregg DeGuire/FilmMagic
Hayley Williams Unveils Boygenius Collab "Roses/Lotus/Violet/Iris"
Prepare yourself for 'PETALS FOR ARMOR II'
Weeks after Hayley Williams shared the lyrics to "Roses/Lotus/Violet/Iris" — her collaboration with boygenius' Lucy Dacus, Phoebe Bridgers, and Julien Baker — the Paramore frontwoman unveiled the full track on Thursday. The song, a guitar ballad about the trials of living as a woman in the world, is off of part two of Williams' forthcoming PETALS FOR ARMOR solo album. Dacus, Bridgers, and Baker sing backup vocals on the track, Williams confirmed in a tweet.
Williams released part one of PETALS FOR ARMOR in early February and the five-track bundle traversed themes of rage, guilt, and solitude. "Roses/Lotus/Violet/Iris" follows on that road, as Williams admits on the track that "I myself was a wilted woman/ Drowsy in a dark room/ Forgot my roots." But towards the end, Williams finally blooms: "I can break through the Earth/ Come up soft and wild." If the first tight package of songs was a handheld walk through the darkest parts of Williams' psyche, part two looks like it will be a door to some place lighter.
As the sweeping ongoing COVID-19 crisis shuts down most of the world, Williams revealed on Tuesday that the virus has also affected the upcoming roll-out of her album. "I had planned on dropping another EP's worth of songs this week but...I just don't feel comfortable going through that plan anymore," she wrote in a statement posted to Twitter. "I want this second set of songs to take up space and allow me opportunities to connect with people consistently...So the new plan is to release each song from Petals For Armor II individually."
Alongside "Roses/Lotus/Violet/Iris," Williams also released a visually soothing, accompanying video, which you can watch below.