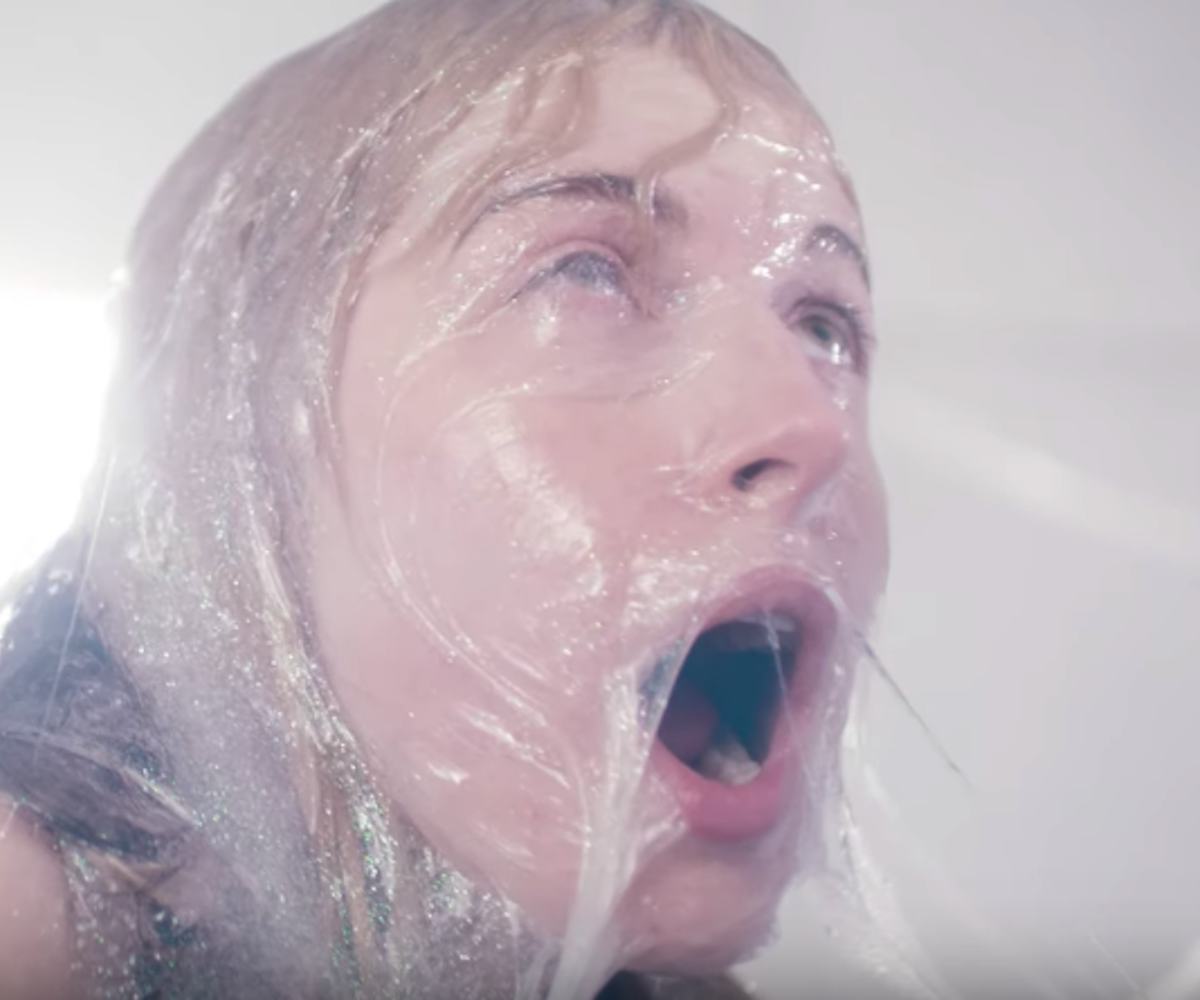 YouTube
Hayley Williams Is Born Again In "Leave It Alone" Video
Watch the sticky visuals from the Paramore singer's second solo single
In the last few seconds of Hayley Williams' "Simmer" music video, the Paramore front-woman is trapped inside of a cocoon and has just re-awoken, her one open eye blinking through layers of mesh. The visuals for Williams' new single, "Leave It Alone," continues on from that moment; there's more to tell in Williams' rebirth.
Over the gentle guitar, Williams sings quietly about the anxieties she has about losing someone before she's ready. It's a much more subdued version of pop artist than we've seen in the past, but her words cut just as much intimately. In the Warren Fu-directed video, terrifying scenes of her emerging from the sticky web of her cocoon is interspersed with cuts of her wandering through an empty forest. It's unclear where the journey she's taking us on is headed, but it's already evident that it'll be a revealing one.
On its own, Williams revealed in an interview with Zane Lowe on Thursday that "Leave It Alone" is a song about grief. She explained that while working on her upcoming project, her Nana had a terrible fall down her mom's stairs and sustained some head trauma.
"The weirdest thing is that she got better, but it prolonged the grief because she's not really here with us," she told Lowe. "She doesn't really remember everything. Thankfully she knows who I am, she knows who my mom is, but she really doesn't. It was so tough and felt like there was a lot of death at the time. People that we knew, a lot of disease, like family friends and stuff. And I just thought like, What is the point of loving people? Like why? Even in the best case scenario is I fall in love, we have a life together and then we lose one or the other. It's terrifying. The more you love, the more you stand to lose...I struggle with it all the time."
PETALS FOR ARMOR, Williams' debut solo record, arrives May 8. Watch "Leave It Alone," below.