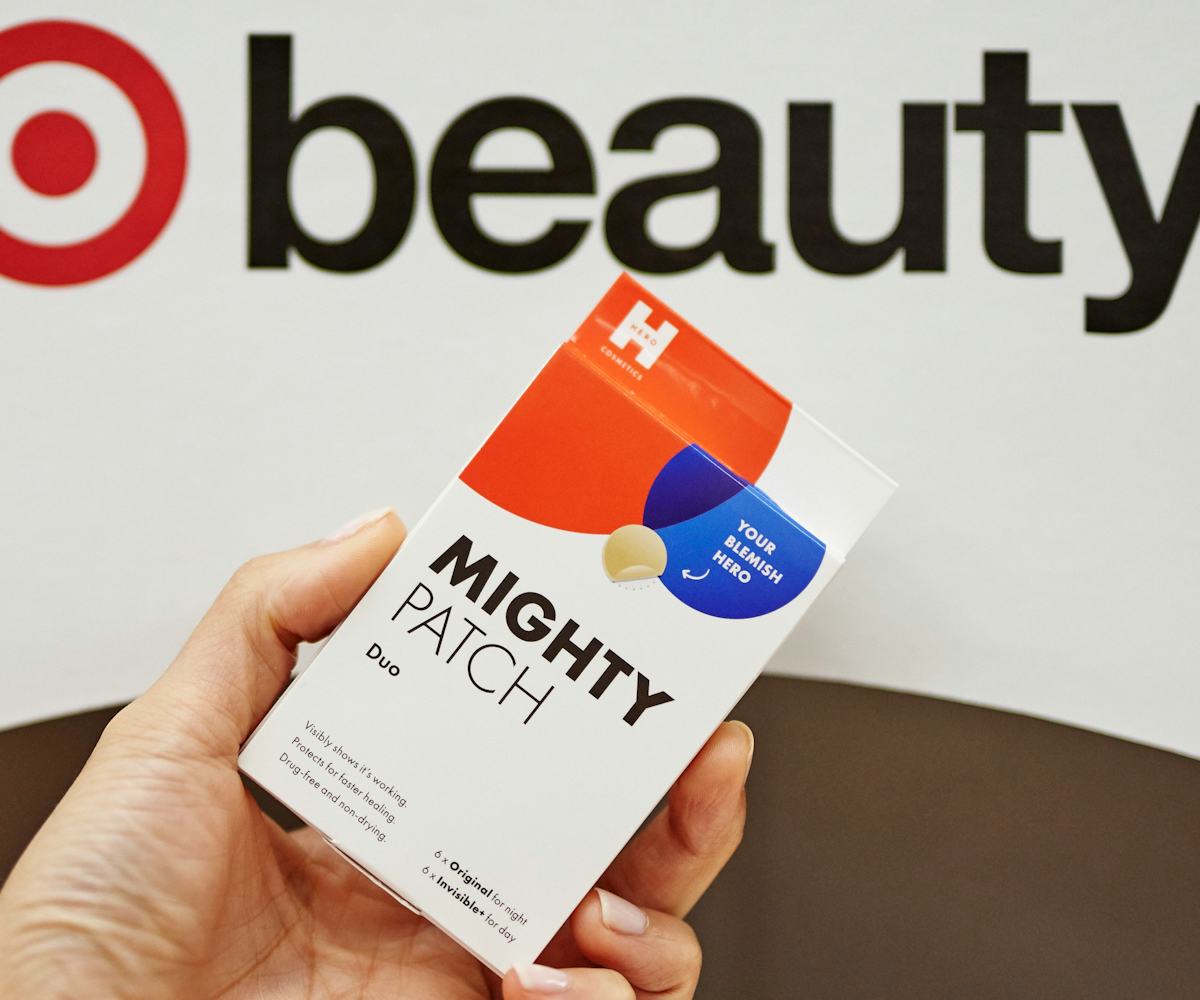 Photo courtesy of Hero Cosmetics
You Can Now Buy These Beloved Acne Patches At Target
And there's an exclusive product to celebrate!
If you've ever fallen in love with a beauty brand born on the internet, then you know the biggest challenge is waiting three to five business days (longer if there's a waitlist) for your holy grail product to make it to your doorstep. And while many have been predicting the death of brick-and-mortars for nearly a decade, there's no denying the convenience of being able to go into a store and walk out with the thing you need.
With that said, pimple-patch-producing brand Hero Cosmetics will be the latest direct-to-consumer brand to show up in-store. Starting today, you'll be able to shop its cult-favorite pimple patches in 1,500 Targets nationwide and on Target.com. The launch means a brand-new product created specifically for the retailer—The Mighty Patch Duo—which will include six Mighty Patch Original patches (recommended for overnight treatment) and six Invisible+ patches you can wear during the day.
Prior to the launch, you could only find the patches on Amazon.com and in the curated beauty sections of retailers like Madewell and Anthropologie, so consider this a big step for pimple-patch lovers everywhere.
Hero Cosmetics, Mighty Patch Duo, $7, Target.com.