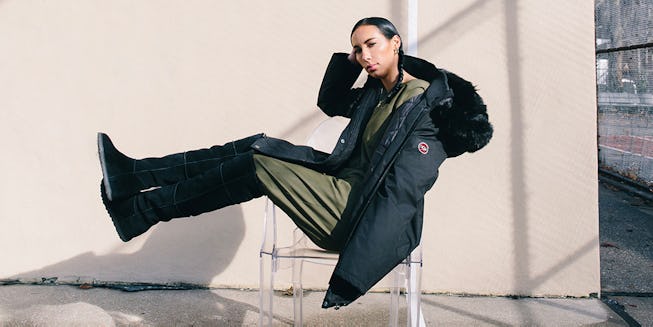 Fashion
Sponsored By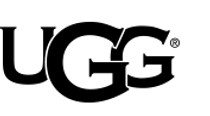 Here's How Our Favorite Style Players Are Tapping Into The New UGG Collection
Three creatives show us how they put their spin on UGG's top pieces
Sponsored by UGG
Winter can be a tough season for trendsetters. Sacrificing style for function feels like the path of least resistance, especially when that sleeping bag-esque coat eases you into your duvet-to-day transition. Fortunately though, with UGG's new outerwear collection, you won't have to make sartorial sacrifices for comfort. There's a statement-making staple for every winter moment, from a dramatic periwinkle puffer and cozy snow boots for the coldest days to a water-repellent parka filled with faux down to combat that dreaded wintry mix.
In partnership with UGG, we've asked three rising stars on our radar to show us how they wear the Australian brand's latest offerings. With help from our three style players — Anaa Saber, brand strategist, creative consultant, and founder of Our Second Skin; Anajah Hamilton, singer and co-founder of Art Hoe Collective; and Julia Lang, founder of branding agency Julia Lang Worldwide LLC — you'll have all the inspo you need to face freezing temps in style.
Anaa Saber
Multi-hyphenate Saber is a creative consultant, writer, and style star. She's tight-lipped about her current project, but hints that she's designing something "all about blending my two worlds, my South Asian blood with my New York ties and creating something that emulates how I was raised and brought up." Is it any wonder we look to her to see what's trending? "I like to balance masculine, androgynous pieces with feminine silhouettes," Saber says. "I like comfort and versatility. Good design is important." You can see her preference for well-designed comfort in the way she wears the oversized Catherina Puffer and Tahoe Snow Boots with a mock neck top and looser pants.
Anajah Hamilton
Hamilton is a singer and co-founder of Art Hoe Collective, a platform for POC creatives to share their work via Instagram. Right now, she's focused on her second musical project. "It's really inspiring how I view the world at the moment," Hamilton says. "I've been doing deep music dives into 1960s J-pop and watching José Limón dance technique videos to motivate some movement." That love of the '60s has manifested in her personal style, too, where she reaches for vintage and retro casual pieces.Embracing the season's softer, more romantic looks, Hamilton styled the Selda Quilted Jacket (which is easily packable for a trip to Paris or Japan) with a white mock neck, black denim skirt, and UGG's Classic Femme over-the-knee boots.
Julia Lang
Brand consultant and digital marketing specialist Lang, founder of Julia Lang Worldwide LLC, curates branding and social media voices for major corporations and equally major individuals. Her global upbringing — born in East Africa, Tanzania, growing up in Germany, then living in London and NYC — influences her style, which she describes as "fashion-forward with an edge," like mixing athleticwear with designer pieces. "I am also not afraid of color," Lang says. "That might go back to my African roots."
For someone like Lang, a constant jetsetter and Fashion Week mainstay, an all-weather jacket like the Bernice Parka is essential. She's paired it with a green jumpsuit and black Classic Femme OTK boots for a bold look that stands out on any city sidewalk.