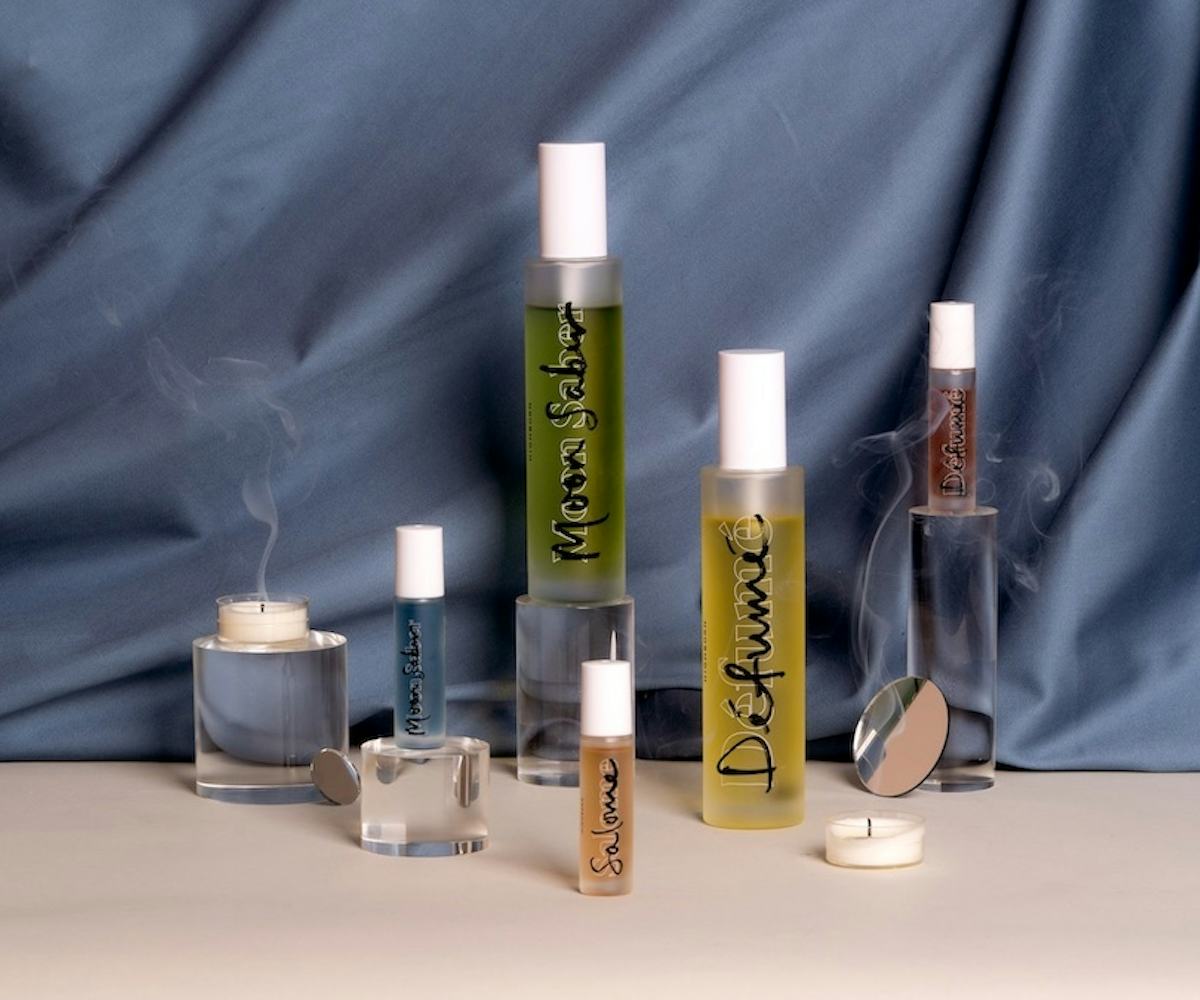 Highborn's New Collection Marks A Fresh Start For The Green Fragrance Brand
It announced a rebrand and an expansion into body care
Before you rush through another beauty routine, one luxury green fragrance brand, Highborn, wants you to stop and actually enjoy the act of caring for your body. To help with that, the brand just unveiled a new collection of body products. Available for purchase beginning Friday, Feb. 21, the collection is a fresh start for the company that first launched in 2018.
Founder Lauren Gannes told NYLON how the brand wants to create items of significance. "What inspired HIGHBORN was much more than a desire to sell something with pretty smells and nice ingredients. There's already a ton of that," Gannes said. "My interest is in exploring the idea of connection, together. I'm inviting us all to explore rituals around mind, body, and soul, rather than just putting a dab on the wrist or neck. We welcome living in the present and creating space for self and joy, punctuating the moments rather than living in a blur."
When Highborn launched two years ago, the brand offered two blends: Défume and Salome. Today marks the company's rebrand, and as part of this new chapter, Highborn announced an expansion into body products, creating new Aromatic Body Oils that come in three rituals, both with full-spectrum CBD and without.
According to Gannes, the rebrand happened organically. "I launched HIGHBORN originally because I believed in our product and later discovered an opportunity to deepen the narrative, minimize our eco-footprint, and expand our connection. So we took it and ran. It was a labor of adventurous love and dedication to the greater purpose," she said.
The new collection was created with both the inner and outer body in mind, beginning with the Moon Saber, a scent featuring a unique blend of florals meant to invoke a sense of peace and calm. The addition of Reiki-charged quartz to the scent also protects and enhances one's positivity, making for a routine that you can truly feel good about completing.
As for the scents that started it all, Défumé features a woodsy, sweet scent intended to elevate your mood, while Salome features warm, spicy floral notes intended to relieve stress and energize your mind. Both Défumé and Salome include body oil, body mist, and anointing oil.
Products range in price from $40 to $72, and along with an online store, you can shop and smell the collection in person at select retailers including Saks, Nordstorm, and Space NK in California, Florida, Michigan, New Jersey, and New York.