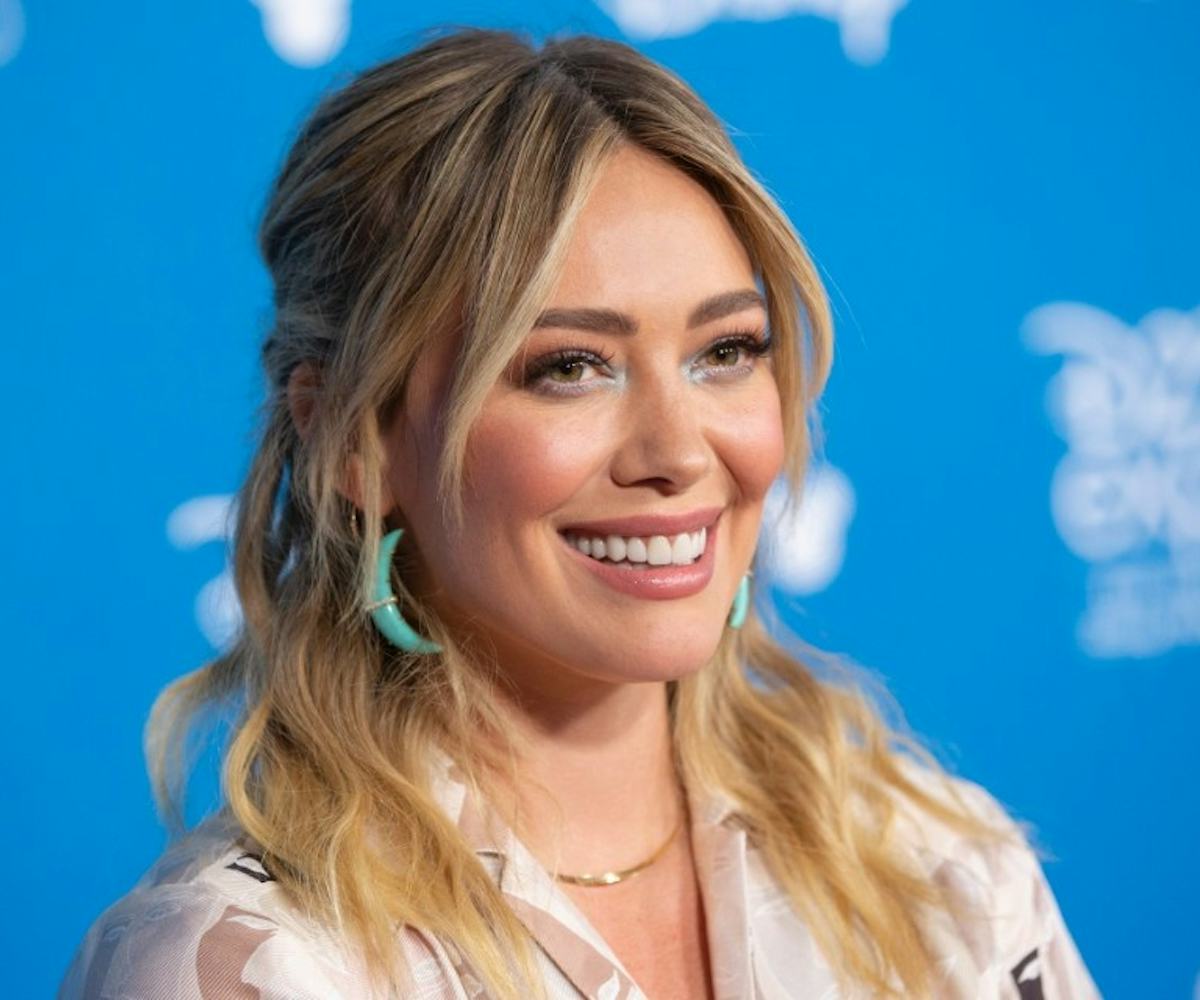 Photo by The Walt Disney Company/Image Group LA via Getty Images
Hilary Duff Married Matthew Koma In A Jenny Packham Wedding Dress
She opened up about the design process with 'Vogue'
Hilary Duff is a married woman. The actress had a simple, intimate wedding with Matthew Koma over the weekend in a backyard ceremony at their Los Angeles home. The pair have been dating since January 2017 and welcomed their first child together, Banks, in October last year. For the special day, Duff wore a statement-making custom gown by Jenny Packham.
"It's not heavy, but it fits like a glove," Duff, who worked with Packham during the design process, told Vogue. "There's a very modern shoulder. When we were coming up with the design, it was important to me that it was striking but simple. I couldn't imagine wearing a big fluffy dress."
Duff had a keen eye for details, requesting that her and Koma's initials be embroidered inside of the gown's skirt. She also wore Anita Ko earrings, as well as a jeweled headband by Jennifer Behr.
"I think when a lot of us think of Hilary Duff we probably would imagine she's going to wear a real enormous fairytale dress, and she wears a lot of strapless things as well," Packham said. "So I think this dress is quite a statement of her doing something surprising and unexpected."
Duff shared a photo post-wedding to her Instagram on Sunday, showing her and Koma posing in front of an old station wagon with "Just Married" written across the back windshield. She kept the caption short and sweet just writing, "This."
"Matthew is very simple, and I really wanted to honor that," Duff added. "I really want to feel like myself, but also how I envisioned he would see me. The end result of what we came up with, with Jenny, is exactly how I wanted him to see me. I think it's how he would envision what I would look like as a bride. It's really special."
See the full Vogue video featuring Duff's wedding dress by Jenny Packham, below.