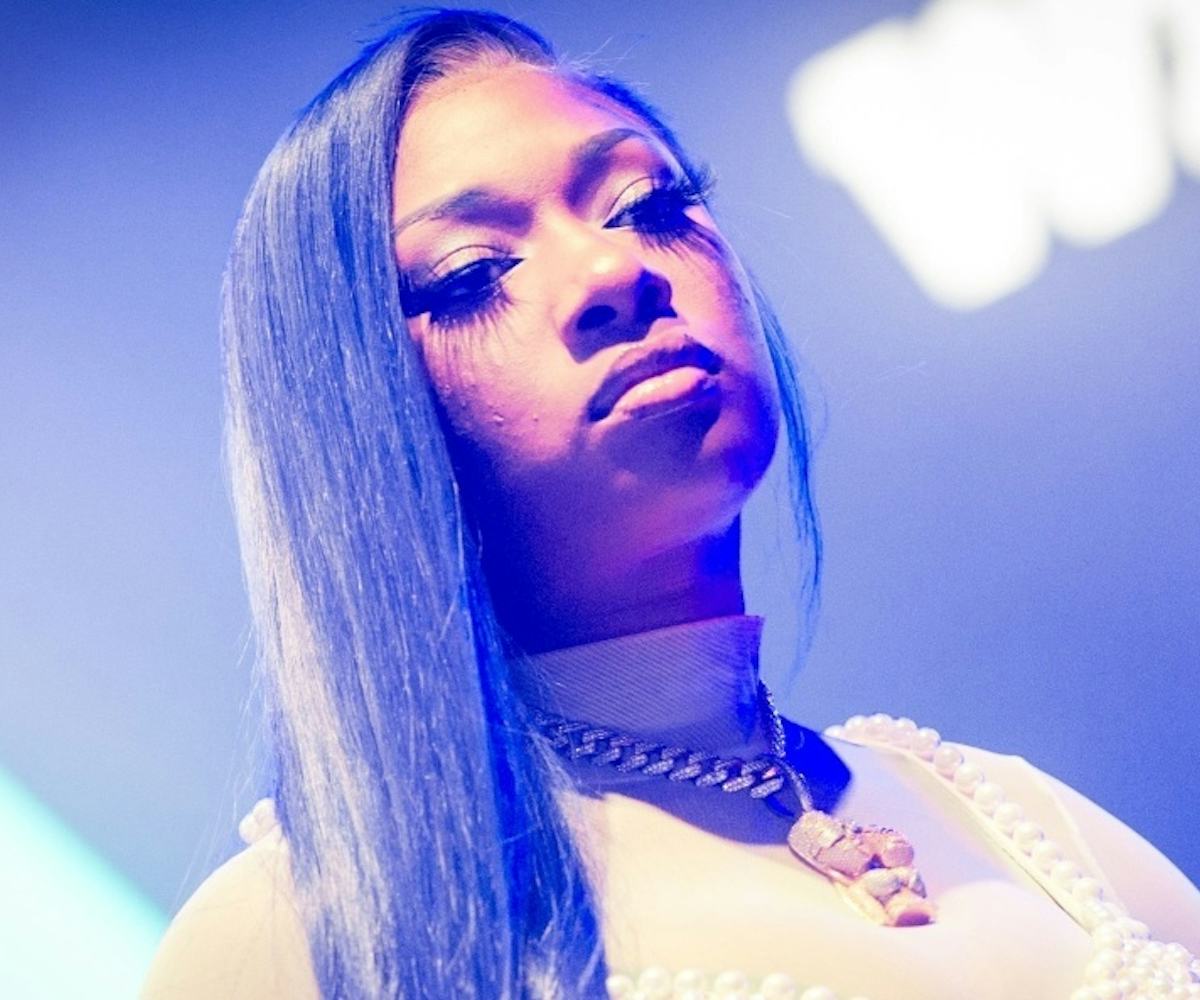 Photo by RMV/Shutterstock.
Megan Thee Stallion's "Hot Girl Summer" Gets An Official Anthem
With the help of Nicki Minaj and Ty Dolla $ign
Even if you don't listen to Megan Thee Stallion—although you really should be!—you've probably heard of a Hot Girl Summer. It's the phrase, coined by Megan, used (sometimes by brands looking to capitalize off of it) to define 2019's sunny season and the women/femmes who are prioritizing themselves and their pleasure, de-centering men, and looking good doing it. Now it has an official title track thanks to Hot Girl Meg.
For the "Hot Girl Summer" track, Megan enlisted the help of two collaborators. Ty Dolla $ign supplies the hook to brag about his own "five-star dick" and reaffirm the litness of hot girls. In between Megan's two verses is one from Nicki Minaj where she reminds us, "When we say it's Hot Girl Summer, we ain't talkin' 'bout degrees."
This track is the result of Nicki and Meg's shared Instagram live that was broadcast last week. The two women showered each other with love and gratitude and seemed excited about linking up with one another in L.A. They were so excited that Megan started twerking and Nicki gave us a titty bounce.
"Hot Girl Summer" is produced by The Bone Collector, Crazy Mike, and Juicy J. Check it out below.