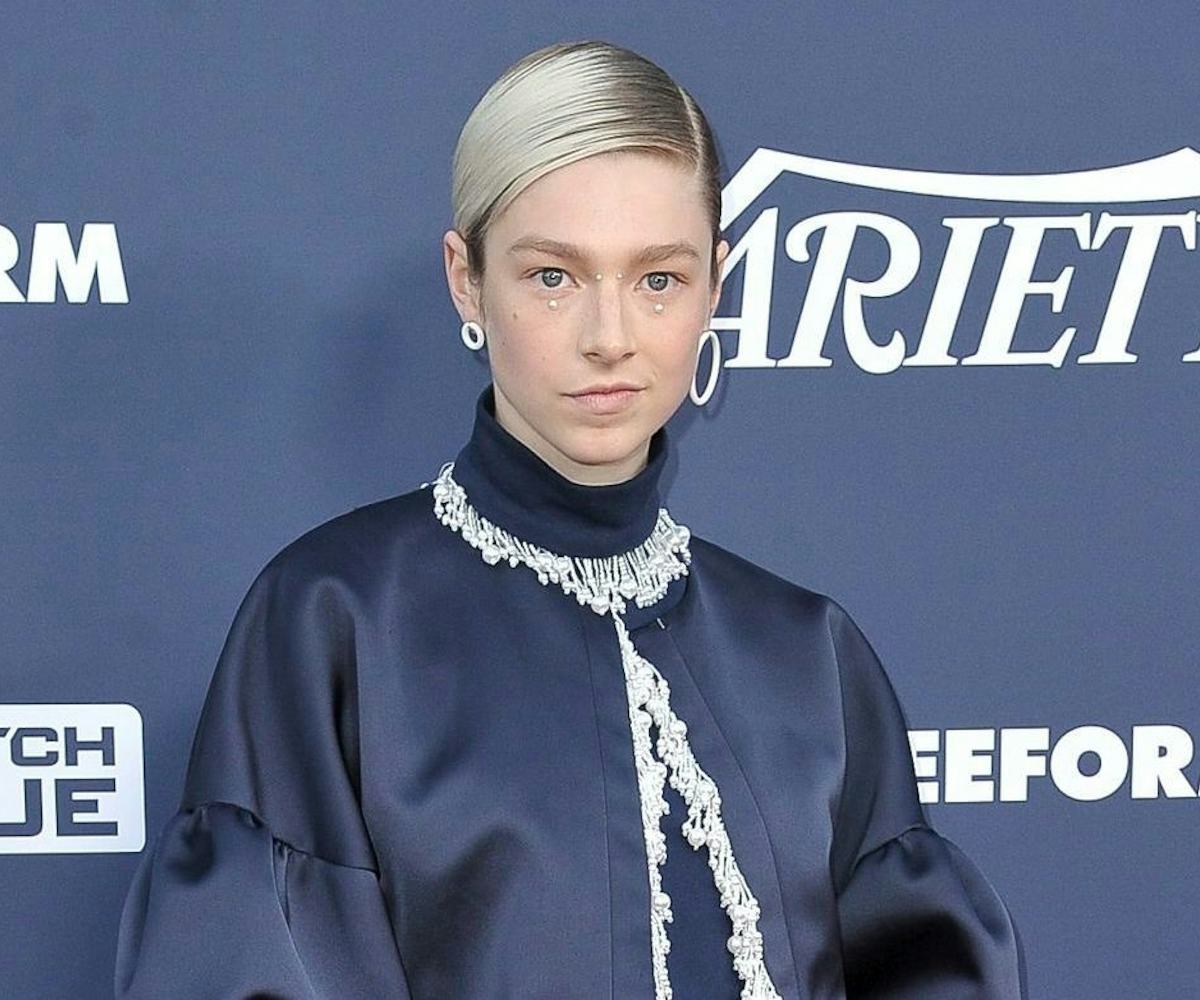 Photo via Richard Shotwell/Invision/AP/Shutterstock
'Euphoria' Star Hunter Schafer ​Wore Pearls On Her Face To Match Her Outfit
At last night's Variety Power of Young Hollywood event, Hunter Schafer matched her beauty look to her outfit in a way that would make her Euphoria character, Jules, proud. Never one to shy away from a bedazzled makeup look, Schafer's eyes were dotted with pearls, making her look regal.
Schafer showed up to the red carpet of the event wearing a navy Christopher Kane skirt and puffed-sleeve jacket set, adorned with fringed pearls that look like icicles dangling from the fabric. She paired the outfit with navy platform sandals and black mesh socks, as well as two different sizes of circular earrings.
Her beauty look makes the outfit even better. Her face was completely bare, save for two pearl appliqués placed under her eyes, and another two on either side of the bridge of her nose. Her fingers were also lined with pearls. Her makeup artist, Sandy Ganzer, posted a shot to Instagram that shows the look up-close.
The finished look is rich yet effortless, proving once again that Schafer could wear just about anything and make it completely her own. But, then again, we already knew that from how well she rocked all of Jules' looks this season.