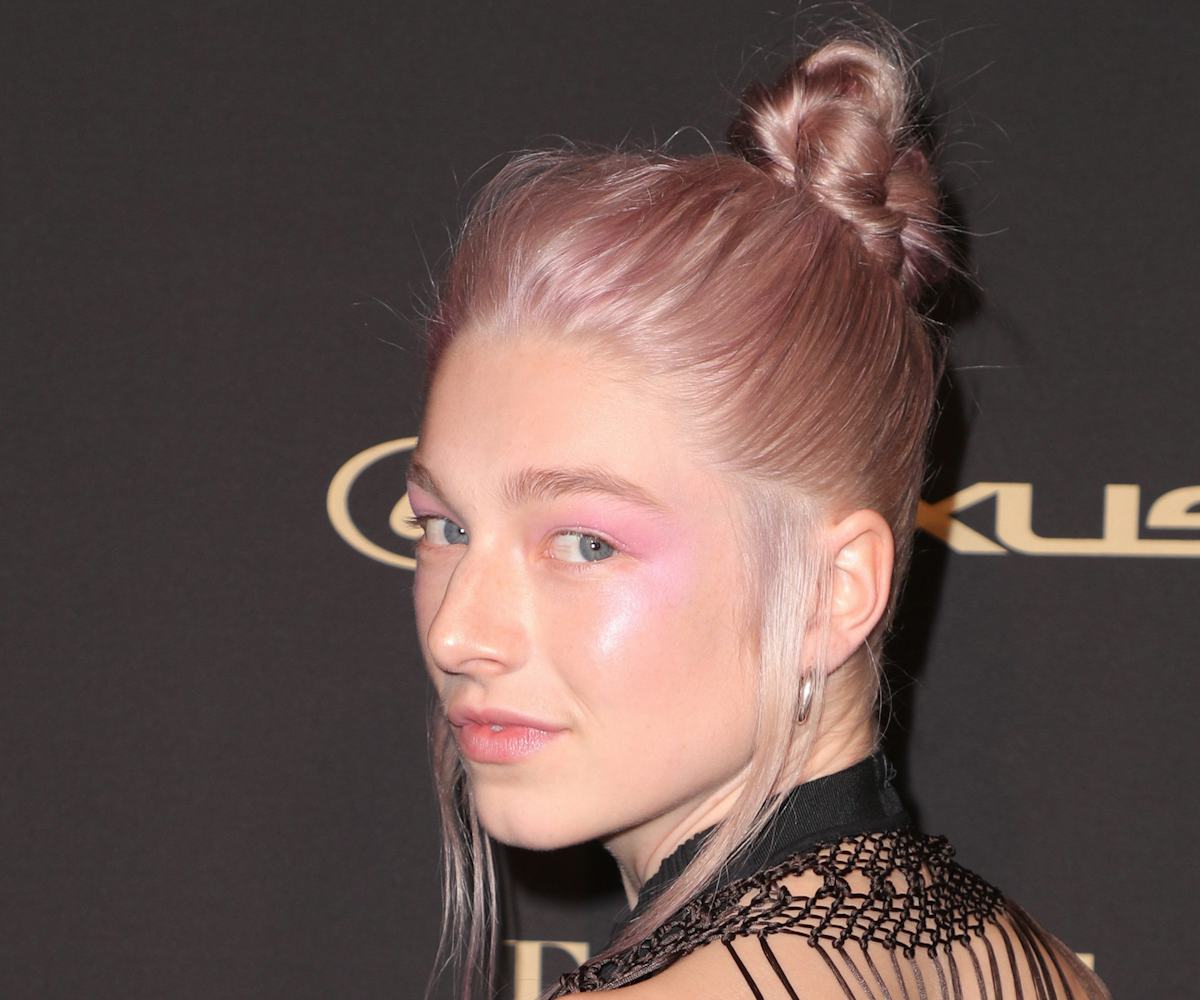 Photo by Chelsea Lauren/Shutterstock
'Euphoria' Star Hunter Schafer Has Rose Gold Hair Now, And I'm Obsessed
I need a minute to catch my breath
Hunter Schafer debuted pink hair at Elle's Women in Hollywood event last night, wreaking havoc on my timeline and sending me into a personal hair color crisis in one fell swoop. It's a major switch up for the Euphoria actress, who, up until last night, sported an icy blonde shade. Where Schafer's character Jules is more daring in her hair color choices—there's been black and red streaks, as well as pink highlights—Schafer tends to keep it consistent.
An intricate, twisted bun showed off the multi-dimensional hue that shines from every angle. The placement seems intentional too, rose gold everywhere but two curly tendrils on either side of her head. For an added pop, Schafer wore a wash of bright pink eyeshadow that spilled over to her cheeks and created a draped, monochrome effect.
Unsurprisingly, her outfit was a moment too. Schafer wore a black, fringed top with a low back, mismatched silver earrings, and silver-pink ribbon wrapped around her hands and wrists.
See her look, below.