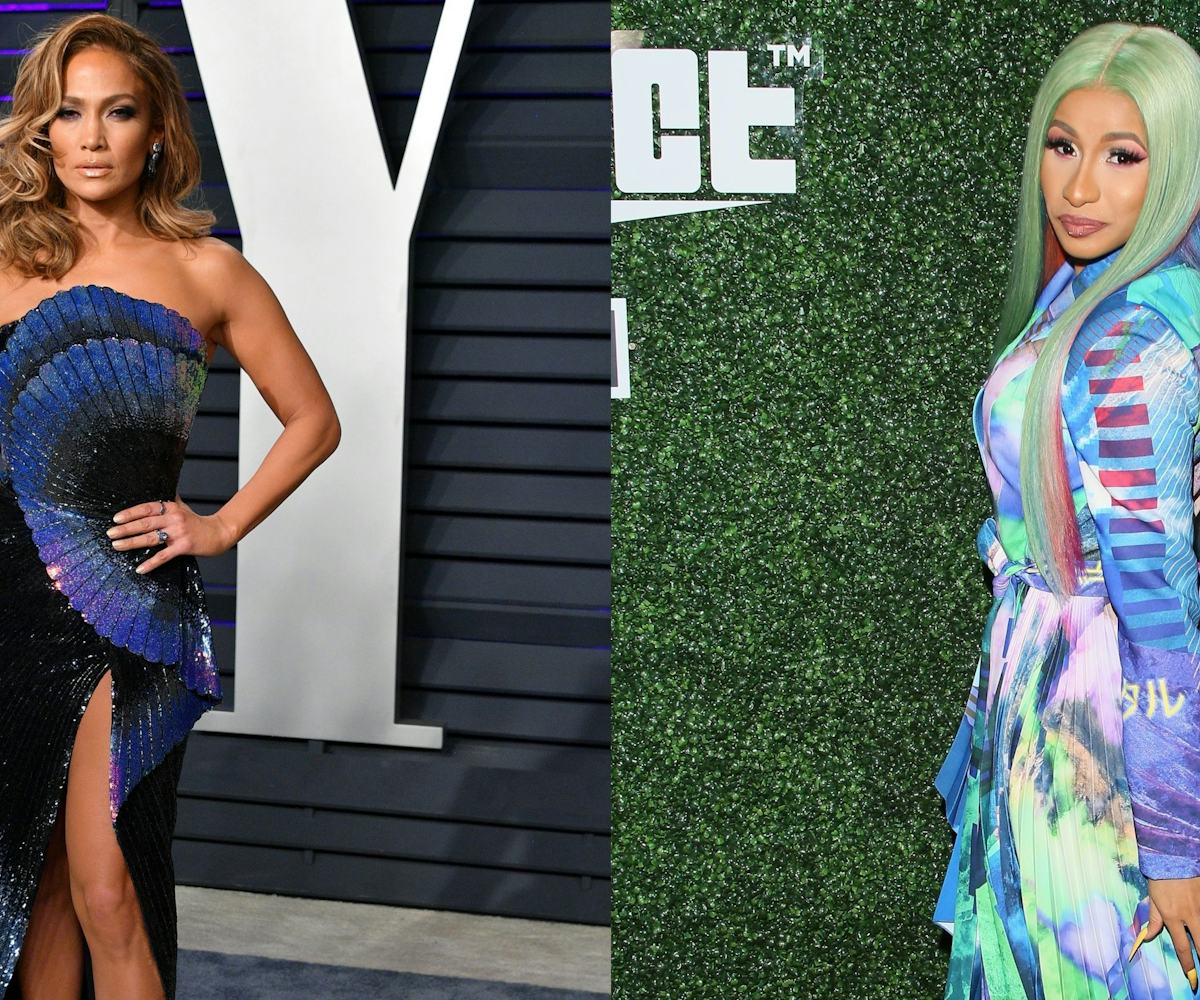 Photo by Dia Dipasupil / Getty / Jean Baptiste Lacroix / Stringer.
Cardi B and J. Lo's Scammer Stripper Saga Is Coming Sooner Than We Thought
J. Lo dropped the film's release date on Instagram
It's been less than a month since we found out that Cardi B and J. Lo were both tapped to play roles in a movie about a gang of strippers who started a lucrative side hustle drugging and robbing clients for hundreds of thousands of dollars. The film is called Hustlers and is based on a 2015 article in New York Magazine called "The Hustlers At Scores." In the same way that the announcement snuck up on us, so is the release date. While on set for the movie, J. Lo—in the middle of Bergdorf's after hours—hopped on Instagram to brag about having Bergdorf's all to herself announce that the movie will be out September 13.
We don't know much about Hustler's plot yet or how they're going to incorporate information from the original article, but we've seen pictures of J. Lo looking way more Jenny-from-the-block-ish, and her co-star Keke Palmer practicing her moves on the pole. Cardi's involvement in the film comes on the heels of controversy. Last month, an old video of hers resurfaced in which she admits to drugging and robbing men during her days as a stripper.
Even though I know how the real life Hustlers story ends—several women and at least one man were arrested as the result of this scam—I still can't wait to see it dramatized on the big screen.