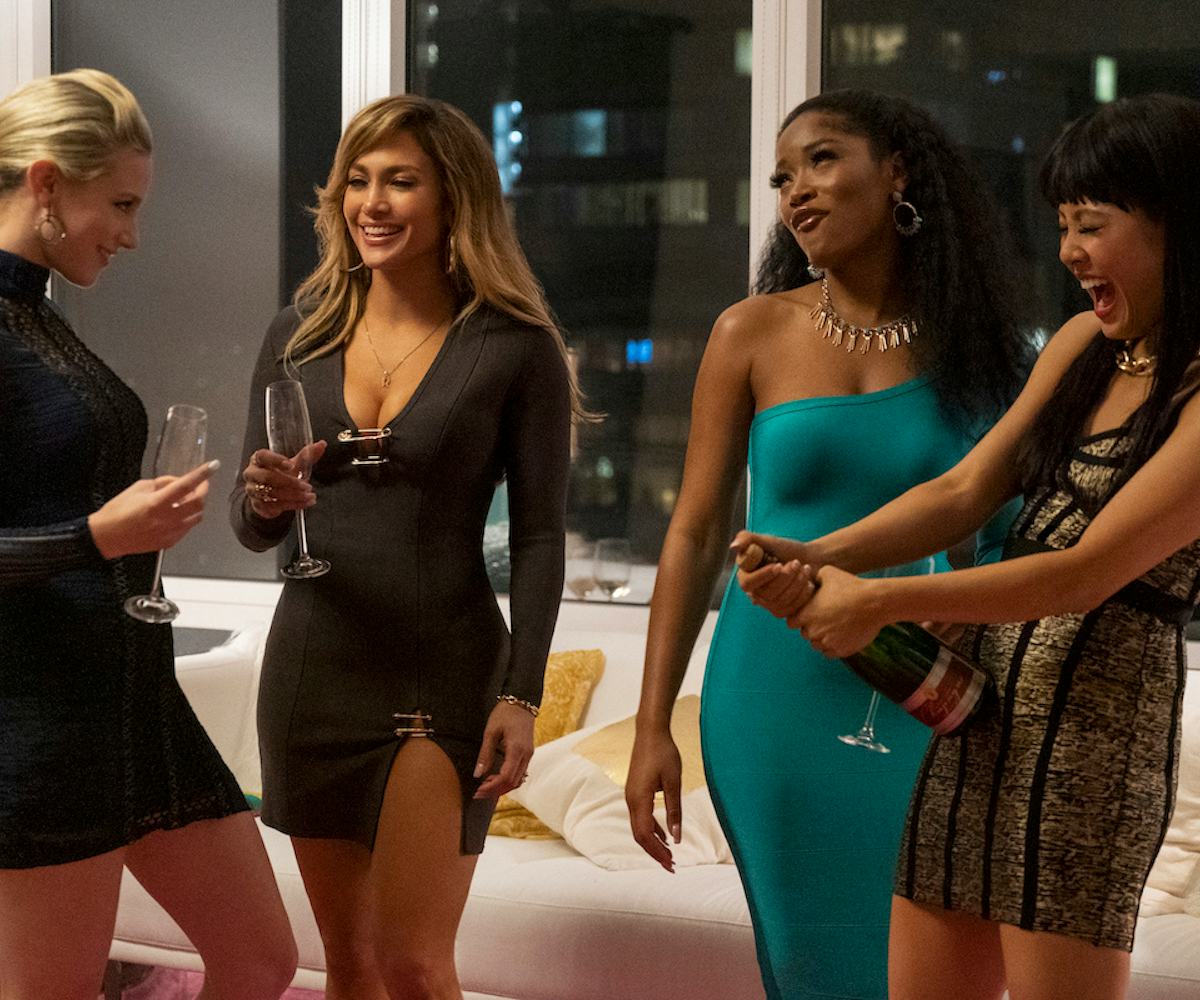 Photo via STXfilms
Watch The Girls Of 'Hustlers' Go On A Mission To Scam Rich Men
The highly anticipated first trailer for Hustlers dropped last night, and there's nothing my Hot Girl Summer needed more than this. Basically, this movie will be a bunch of my favorite actresses banding together to take down rich men, and I honestly can't think of a more worthy cause.
In the trailer, we meet strippers Ramona (Jennifer Lopez) and Destiny (Constance Wu), and see glimpses of their coworkers, played by Lili Reinhart, Lizzo, Keke Palmer, and Cardi B. Ramona is clearly the leader of the group, and she's the one who lays out a Robin Hood-like plan for the group to steal from their scuzzy Wall Street clientele, and keep the money for themselves. The women are clearly already sick of how hard they have to work, only to give a huge chunk of their pay to the male strip club owners, who sit in the back doing nothing. So why not take advantage of even more men who profit off the labor of the working class? (It's called praxis, look it up.)
"The game is rigged and it does not reward people who play by the rules," Ramona tells her co-workers, speaking the truth. Of course, things don't go as smoothly as they'd thought, and it's clear that the women run into some trouble with the law. However, we have no doubt they'll be able to finesse their way out of any real consequences. We just can't wait to see how they'll do it.
Hustlers hits theaters September 13. Watch the first trailer, below.