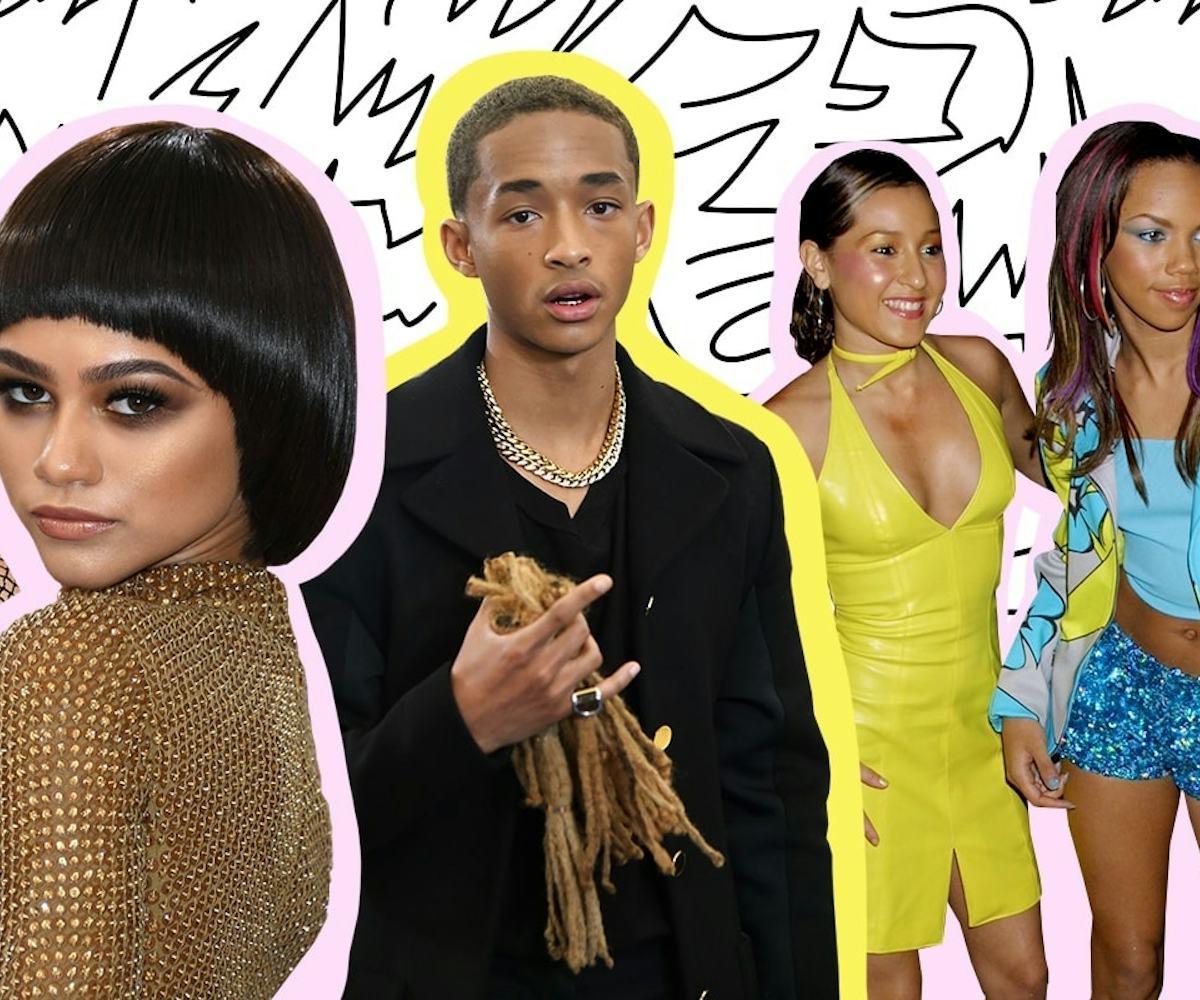 The 25 Wildest Beauty Looks From The Met Gala
The weirdest, most iconic red carpet beauty looks from the famed night
The first Monday in May signals the arrival of the red carpet to beat all red carpets. I'm talking, of course, about the Met Gala, which arrives after we've had to endure months of, frankly, mediocre outfits at awards show ceremonies and movie premieres (save a couple of celebrities who aren't afraid toblow our collective minds).
The Met Gala is different, though, perhaps because it celebrates the intersection of fashion and culture, so we're bound to be blessed with something interesting to talk about. This is especially true in terms of beauty, an often overlooked aspect of a red carpet ensemble. Sculptural hair, unconventional eye makeup, and intricate hair pieces are just a few of the things we typically expect to grace us at the Met come May.
What will this year's theme of Camp bring us in the beauty department tonight? We're dying to find out. Until then, we rounded up some of the most iconic Met beauty looks of all time: from 3LW's epic body glitter moment of the early aughts to Lupita Nyong'o's towering updo of 2016.
Feast your eyes on some true beauty inspiration, below.
Cardi B, 2018
Cardi B's voluminous teased out curls peaking behind her massive bedazzled headpiece is simply awe-inspiring.
Cara Delevingne, 2018
This won't be the first time we see Cara Delevingne on this list, of course, but when she spray painted her ears gold last May, well, we suddenly had the urge to spray paint our ears gold.
Tessa Thompson, 2018
Yes to everything about Tessa Thompson's triple bun and silvery cross-under liner from last year's carpet.
Lily Collins, 2018
Lily Collins was the goth saint of our dreams last year when she paired her slicked-back ballet bun with smoky, dark makeup, face embellishments, and a literal crown.
Lily Collins, 2017
Okay, honestly, can Lily Collins just be goth IRL? She's so good at it.
Cara Delevingne, 2017
Remember that time Cara Delevingne shaved her head for a role and showed up to the Met Gala carpet with it painted silver and encrusted with rhinestones? Yeah, so do we.
Rihanna, 2017
Sure, Rihanna may have wowed us all in her incredible Comme Des Garçons getup, but can we talk about this pre-Fenty Beauty, iridescent pink, blush-bomb situation? Swoon.
Jaden Smith, 2017
We'll never forget the statement Jaden Smith made when he entered the red carpet carrying his own severed dreadlocks.
Janelle Monae, 2017
We still can't get over Janelle Monae's subtle crystal hair embellishments and That. Red. Lip.
Lupita Nyong'o, 2016
It's common knowledge that Lupita Nyong'o on any red carpet is a force to be reckoned with, but her towering updo from 2016's "Manus x Machina" red carpet is undeniably one of her most iconic.
Taylor Swift, 2016
We're loving this platinum white hair and vampy, berry lip combo on Taylor Swift.
FKA twigs, 2016
We appreciate FKA twigs' tiny delicate braids, but the fact that they're paired with hair chains, face chains, and nose bridge jewelry? Easily the coolest look ever.
Beyoncé, 2015
Sure, the talk of the 2015 gala may have been Beyoncé's dress, but we think the height of her ponytail also deserves some attention.
Cara Delevingne, 2015
Four years later, we're still in disbelief at the fact that these tattoos weren't real.
Zendaya, 2015
Zendaya has had a number of iconic red carpet moments, but this mod hair "helmet" is by far one of our faves.
Rihanna, 2014
Rihanna gave us tousled perfection back in 2014.
Kristen Stewart, 2013
We're still thinking about Kristen Stewart's monochromatic moment from 2013.
Miley Cyrus, 2013
We stan a punk rock Miley.
Nicole Richie, 2013
Remember when Nicole Richie single-handedly started the silver hair trend back in 2013?
Mary-Kate Olsen, 2012
Mary-Kate Olsen's platinum, almost frozen-looking wisps have an ethereal—yet slightly creepy—vibe.
Kate Bosworth, 2007
Kate Bosworth's Old Hollywood finger waves from 2007 is still one of our favorite looks, even over a decade later.
Mary-Kate and Ashley Olsen, 2005
The Olsens and their matching, perfectly tousled beach waves will forever make our best of beauty lists.
Amber Valetta, 2004
Long live Amber Valetta's 18th-century wig from 2004's "Dangerous Liaisons" gala.
Selma Blair, 2003
Selma Blair had a matchy-matchy moment back in 2003 when she paired her yellow eyeshadow to her yellow ribbon belt.
3LW, 2001
Remember that time 3LW served us some early aughts realness with this combination of multicolored chunky highlights and eyeshadow and Naturi Naughton's spectacular use of body glitter? Even if you don't, now that you've seen it, you'll never forget it.