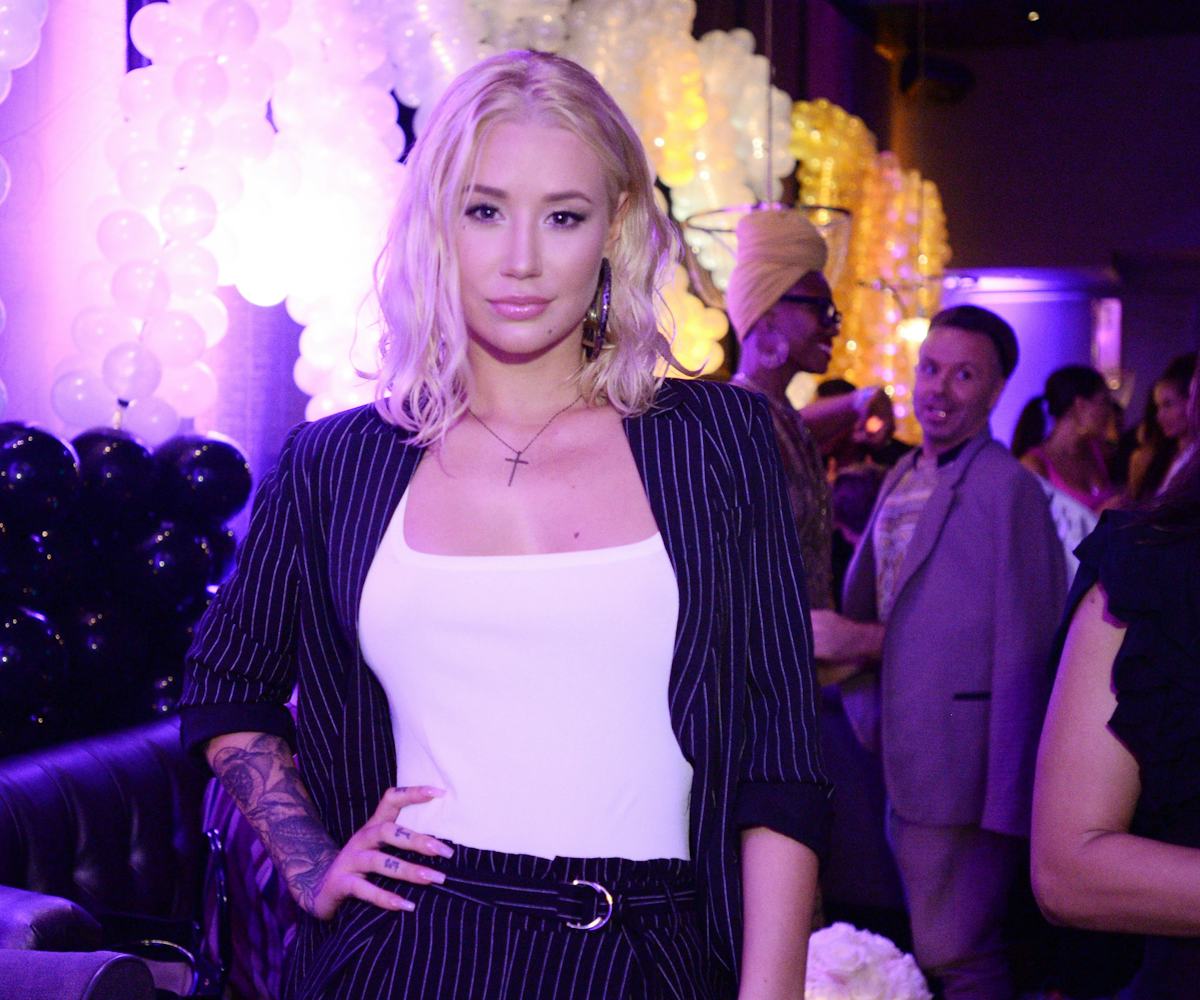 Photo by Andrew Toth / Stringer / Getty Images.
Iggy Azalea Is "Disturbed" And Pursuing Legal Action After Nude Photo Leak
"The outright wicked things people say is overwhelming"
Over the weekend, outtakes from Iggy Azalea's (real name Amethyst Kelly) 2016 photo shoot for GQ, shot by photographer Niño Muñoz, were leaked online and showed Kelly topless.
The Australian-born artist has deleted both her Instagram and Twitter accounts in the wake of the violation. Yesterday, she released a now-deleted statement about the intense "negativity" she's experienced in the wake of the leak.
She said that she feels "blindsided embarrassed, violated, angry, and a million other things" because she didn't give consent for the world to see the photos and because of "the vile way" that people have responded to them. Kelly says that men sharing their "fantasies" about her body has left her "disturbed." She called some of the comments "vicious" and has resolved to keep her social media accounts deactivated indefinitely.
Kelly also said that she plans on finding out the source of the leak and pressing criminal charges. "It's Important to me that someone actually be held accountable for their actions and the way it impacts my life." To that end, Muñoz has also released a statement saying that he is "outraged and saddened" that his photos were stolen and published without his permission. He claims that an investigation is already underway to find those responsible.
GQ has yet to comment but, in her statement, Kelly says she jumped at the opportunity to pose for the magazine that has published covers with plenty of "high profile women" with a "strategically-placed hand, etc. covering their breasts, etc." Kelly thought those photos were beautiful. It's a shame that her experience with the magazine is now stained by a violation on her body.