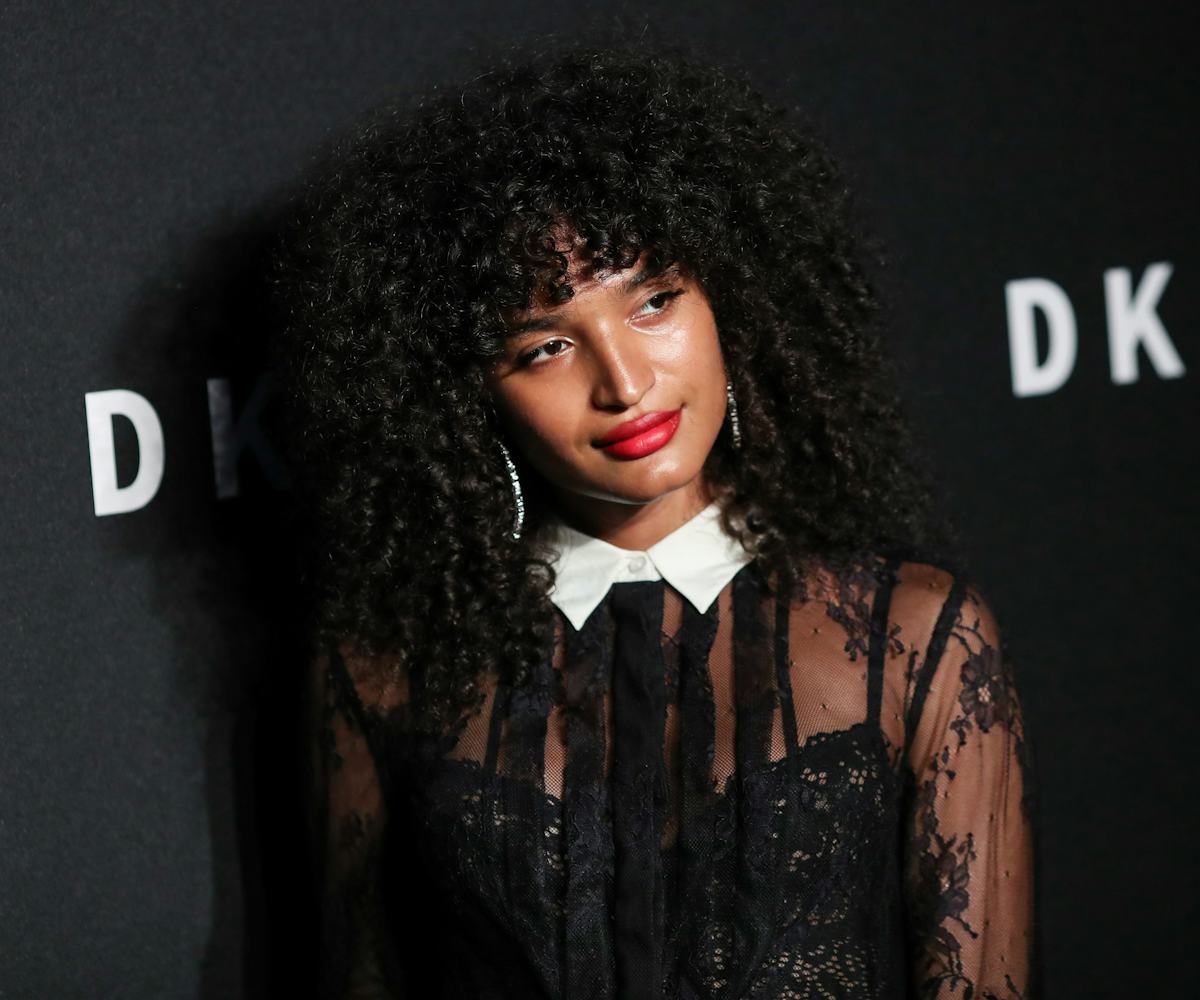 Photo via John Photography/Shutterstock
No One Will Ever Look Better Than Indya Moore Does In This Lace-On-Lace Look
Indya Moore, my style icon both as Angel onPoseand off-screen in their everyday life, has truly outdone herself with the outfit they wore last night to the DKNY 30th Birthday Party celebration. The actor wore a full black lace look to the event, making everyone else who showed up look underdressed.
Moore's all-lace look consisted of a mostly opaque black lace bodysuit worn under a sheer lace dress. The two pieces have different lace pattens, but that wasn't a problem at all, and the pieces didn't clash in the slightest. Better yet, Moore's dress fit right in with the businesswear trend, featuring white cuffs and a collar as the only two non-lacy parts of this look. We love a multiple-trend outfit!
The look was finished off with an understated makeup look with a bold red lip color, and Moore wore rhinestoned hoops and strappy black rhinestoned heels to tie it all together.
Moore's NYFW looks have been not only gorgeous, but hugely meaningful as well. At the Daily Front Row Fashion Media Awards, they wore earrings with photographs of the trans women who have been murdered this year alone in the United States.