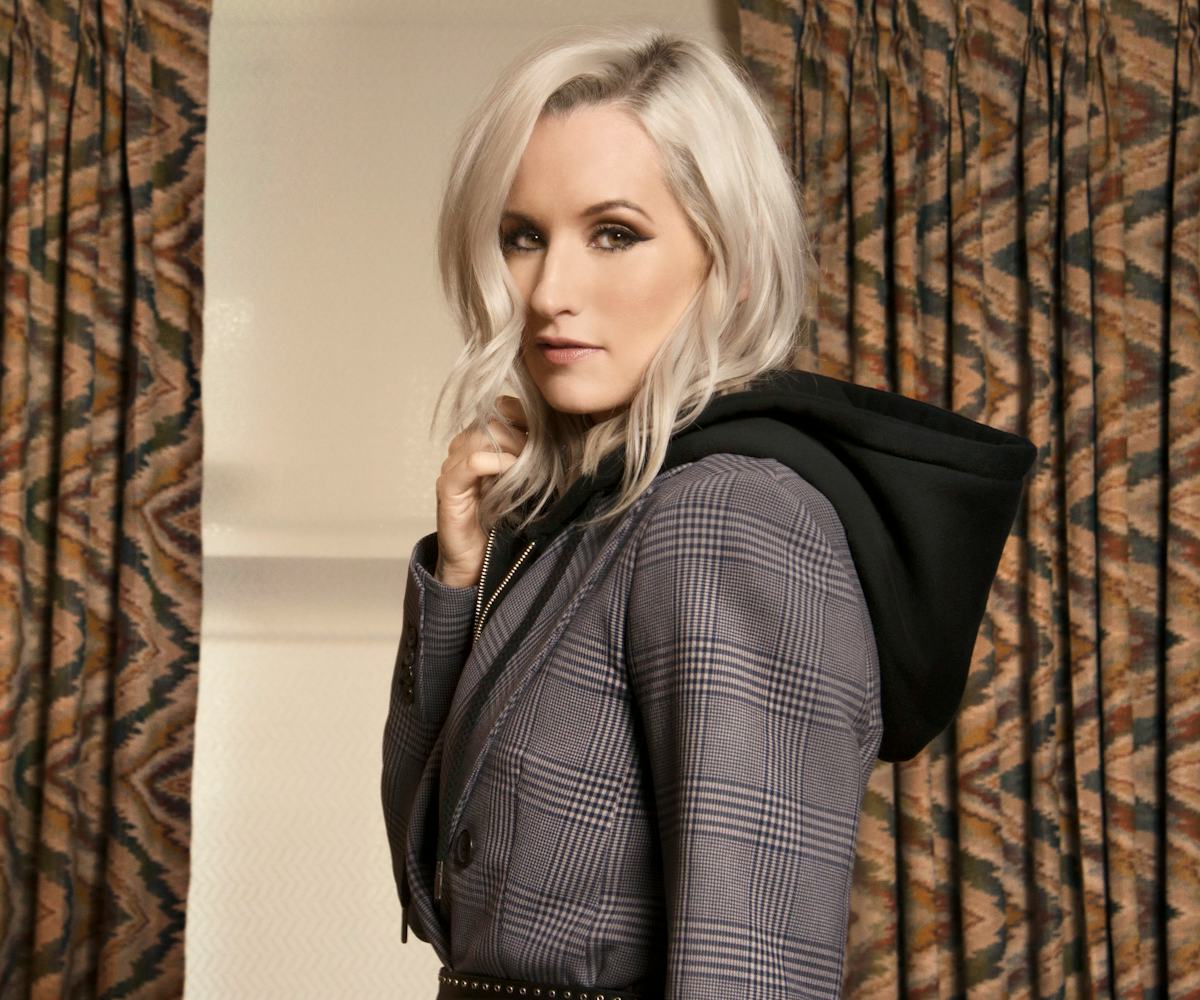 Photo by Shervin Lainez
Ingrid Michaelson Shows Us Just How "Jealous" She Gets
Her new 'Stranger Things'-inspired video drops today, exclusively via NYLON
Ingrid Michaelson is probably (okay, definitely) more obsessed with Stranger Things than you. Don't believe me? She's created an entire album inspired by the show, and graphic novel-style lyric videos for each of the songs. The latest video in the series, to accompany the song "Jealous," features illustrations by Amanda Conner, and premieres today exclusively via NYLON.
The song was written through the lens of the show's main character, Eleven (Millie Bobby Brown), and is based off her bout of jealousy in the second season, when she was hiding away and couldn't be with her boyfriend, Mike (Finn Wolfhard). It evokes a scene in the show's second season when Eleven pushed Max (Sadie Stanley) off her skateboard. Jealous, much?
Ahead of the premiere, Michaelson told us that she felt the video was the perfect accompaniment to the song. "While this song was actually inspired by Eleven from Stranger Things, I love that Amanda brought her own story line to this lyric video," she said. "All the imagery is so funny, spot-on and, satisfying." The video features a hefty amount of glaring eyes, devils on shoulders, and revenge plots, all set to the ominous lyrics which tell us, "I do bad things when I'm jealous/ And I'm jealous a lot." I don't want to mess with Michaelson or Eleven after listening.
Conner is known for her work with Marvel, Archie, and DC Comics. When it came to this project, she told us that she wanted to keep the main character's gender ambiguous, seeing as everyone feels envious at one time or another. "I had some real fun with this one," she said. "I was trying to make it a little bit difficult to discern if the main character was female or male, 'cause I think the 'Jealous' emotion affects all people at some point or another in their lives."
Watch the "Jealous" lyric video, below.