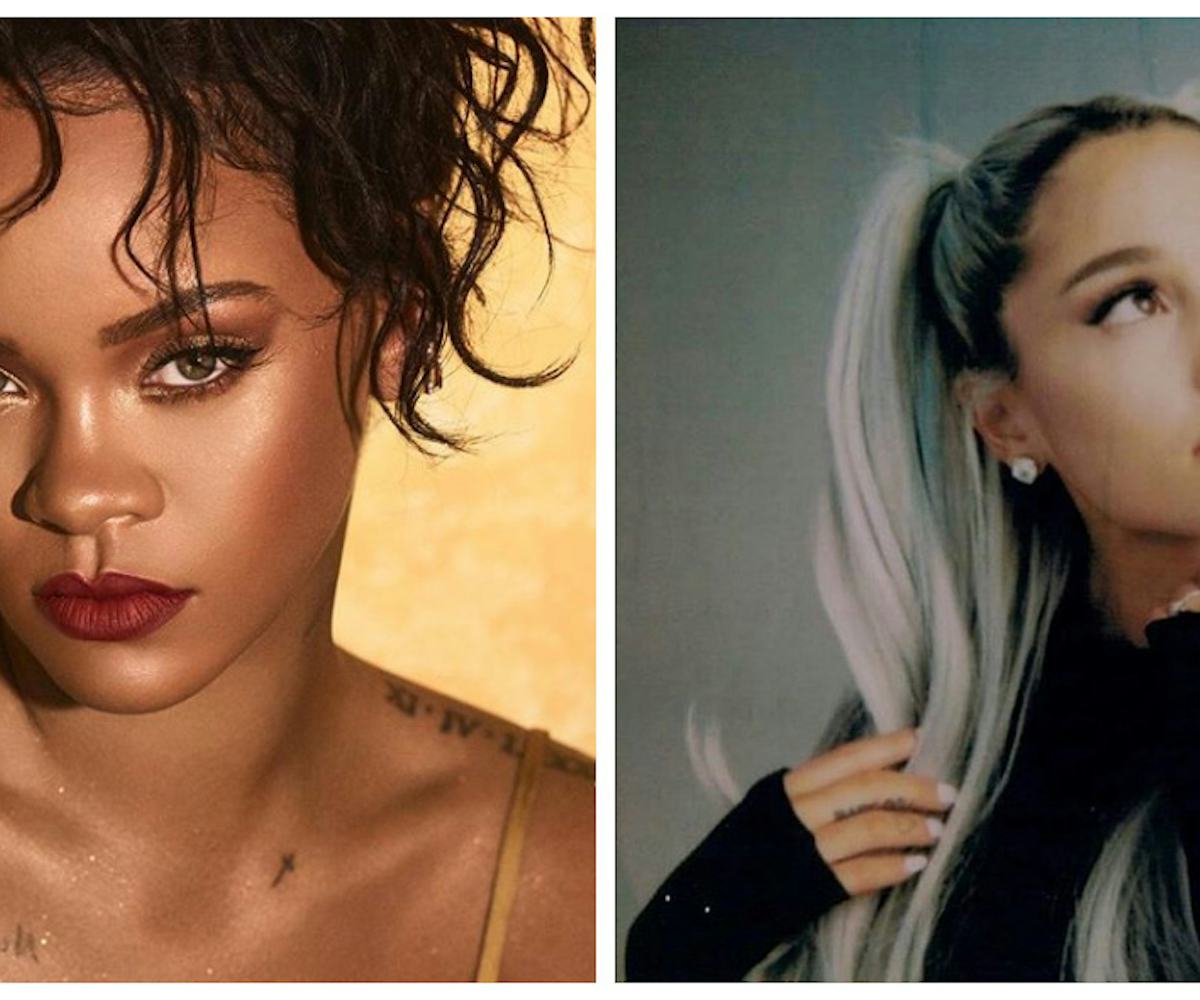 Photos via @BadGalRiRi and @ArianaGrande Instagram
You Can Get Matching Tattoos With Rihanna And Ariana Grande For $1.50
We'll admit: There were many times when we've thought about copying a couple of tiny tattoos that we've seen on some of our favorite celebrities. Now, thanks to INKED by Dani, we can take their ink out for a spin first: The brand launched a line of Celebrity INKED temporary tats that are pretty much identical to the ones that some prominent stars have.
The line includes designs inspired by Ariana Grande, Hailey Baldwin, Cara Delevingne, Rihanna, and more. You can test-drive Grande's cloud finger tat, the stars on Rihanna's back, Baldwin's cross design on her finger, or the diamond on Delevingne's ear, if you so wish. And you don't have to put them in the exact same spot as the celebrities chose, of course; the tattoos can be placed anywhere, and wash off after a few days, commitment-free.
Since the designs are so small, packs of four ring up at just $1.50. If you want to get a multi-pack, it'll cost you $12, but you get a ton of tattoos to try out. Whether you're checking to see if you want to make a design permanent or if you just want to emulate your fave star, you can do so without breaking the bank.