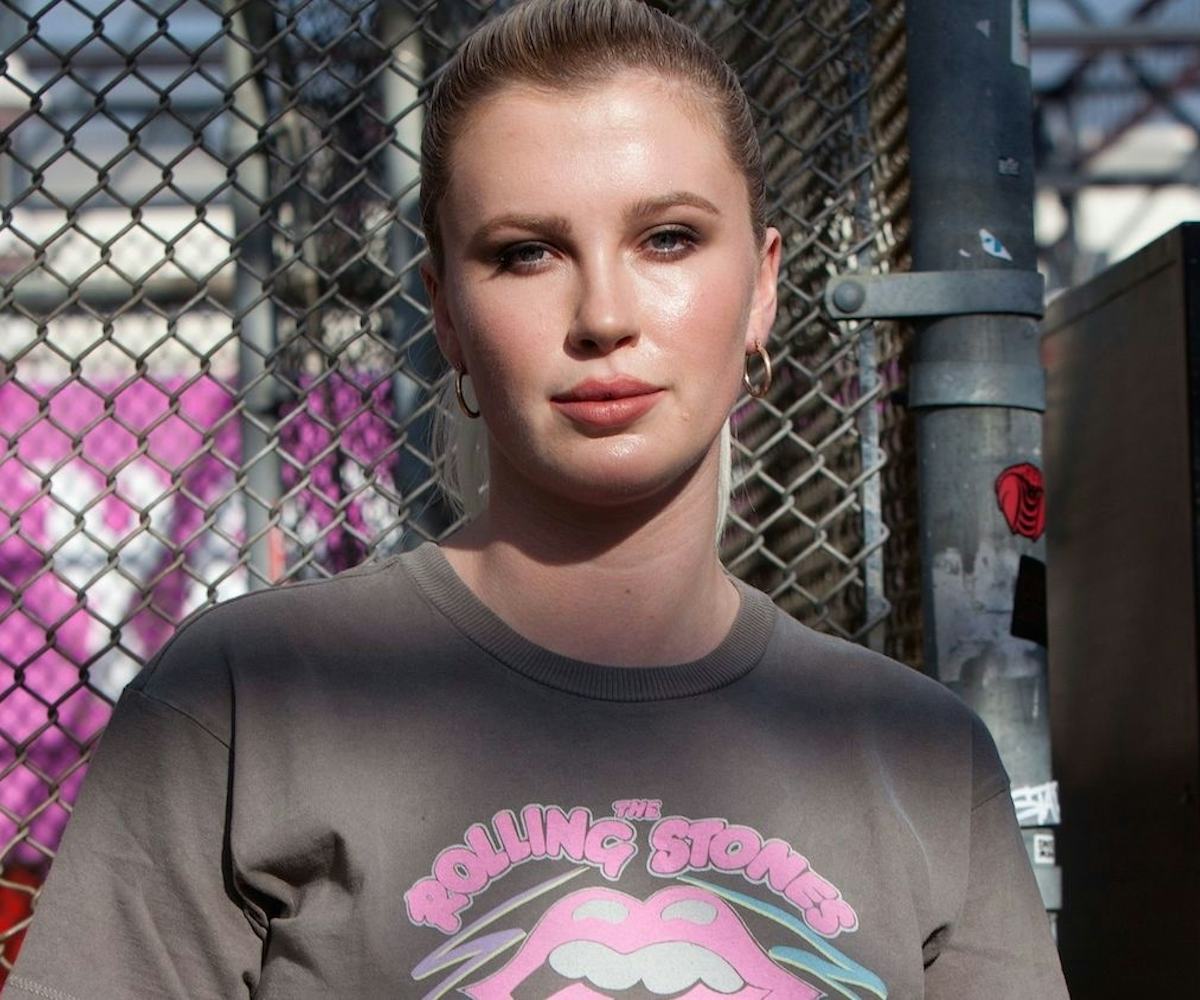 Photo via Lexie Moreland/WWD/Shutterstock
Did The Baldwin Men Really Need To Leave These Comments On Ireland Baldwin's Butt Pic?
Maybe just... keep scrolling instead
On Thursday, model Ireland Baldwin posted a photo of herself in just a thong with her butt exposed, posing on the balcony of her New York City hotel room. Instead of staying quiet and scrolling past it, like most family members would in this case, both her father Alec and uncle Billy Baldwin just had to post their thoughts on it.
Because men don't usually seem to know when they should just say nothing, both Billy and Alec felt the need to low-key shame her for the photo, telling her how "#awkward" it made them feel. Billy wrote that it was a "tough one for Uncle Billy to 'like,'" even though no one (presumably) forced him to like it in the first place.
Alec, on the other hand, just wrote, "I'm sorry. What?" He seemed surprised that his daughter, who is a model and has posted revealing photos before, had a body and wanted to post it on her feed. Yawn.
Here's a groundbreaking thought: If a photo makes you feel a little weird, maybe resist the urge to blame your feelings on the person posting the photo and just keep scrolling. This would be an especially good route to take if the person is your family member.