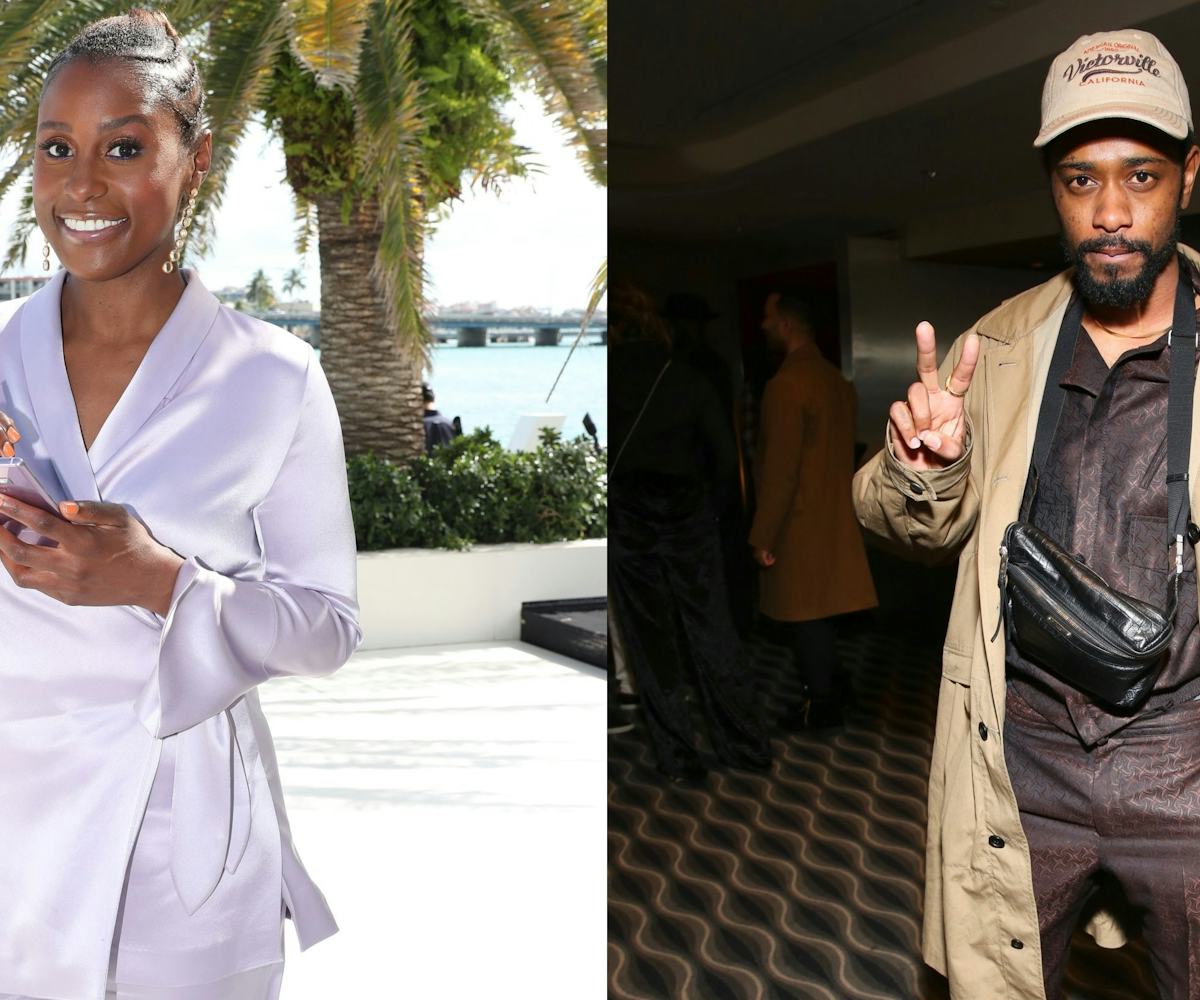 Photo by Cindy Ord & Robin L Marshall / Stringer / Getty Images.
LaKeith Stanfield & Issa Rae Are Starring In A Romantic Drama Together
Someone heard my most intimate prayers
Issa Rae: an awkward Black girl and an actual CoverGirl; LaKeith Stanfield: a scruffy creative with tattoos. I can't think of two people I enjoy looking at more, and now I don't have to imagine what their chemistry might be like together.
Deadline just announced that the two actors will star together in The Photograph, an upcoming film written by Stella Meghie who directed Everything, Everything. The Photograph is being produced by Will Packer alongside James Lopez, and Rae will also serve as one of the films executive producers because she's a boss, duh.
We don't know much about the plot yet except that it's about "intertwining love stories in the past and present." What I do know is that both of them have been priming me for this moment. Stanfield plays the weird friend on FX's Atlanta, but he was a charming partner opposite Tessa Thompson in Sorry to Bother You. And in Someone Great, the upcoming Netflix breakup comedy, he is in full heartthrob mode. Rae has been serving sexy vibes on Insecure for years and she's leading an upcoming rom-com with Kumail Nanjiani that's literally called Lovebirds.
I don't 'ship a lot of heterosexual couples, but I'm invested in whatever photograph Stanfield and Rae want to show me.