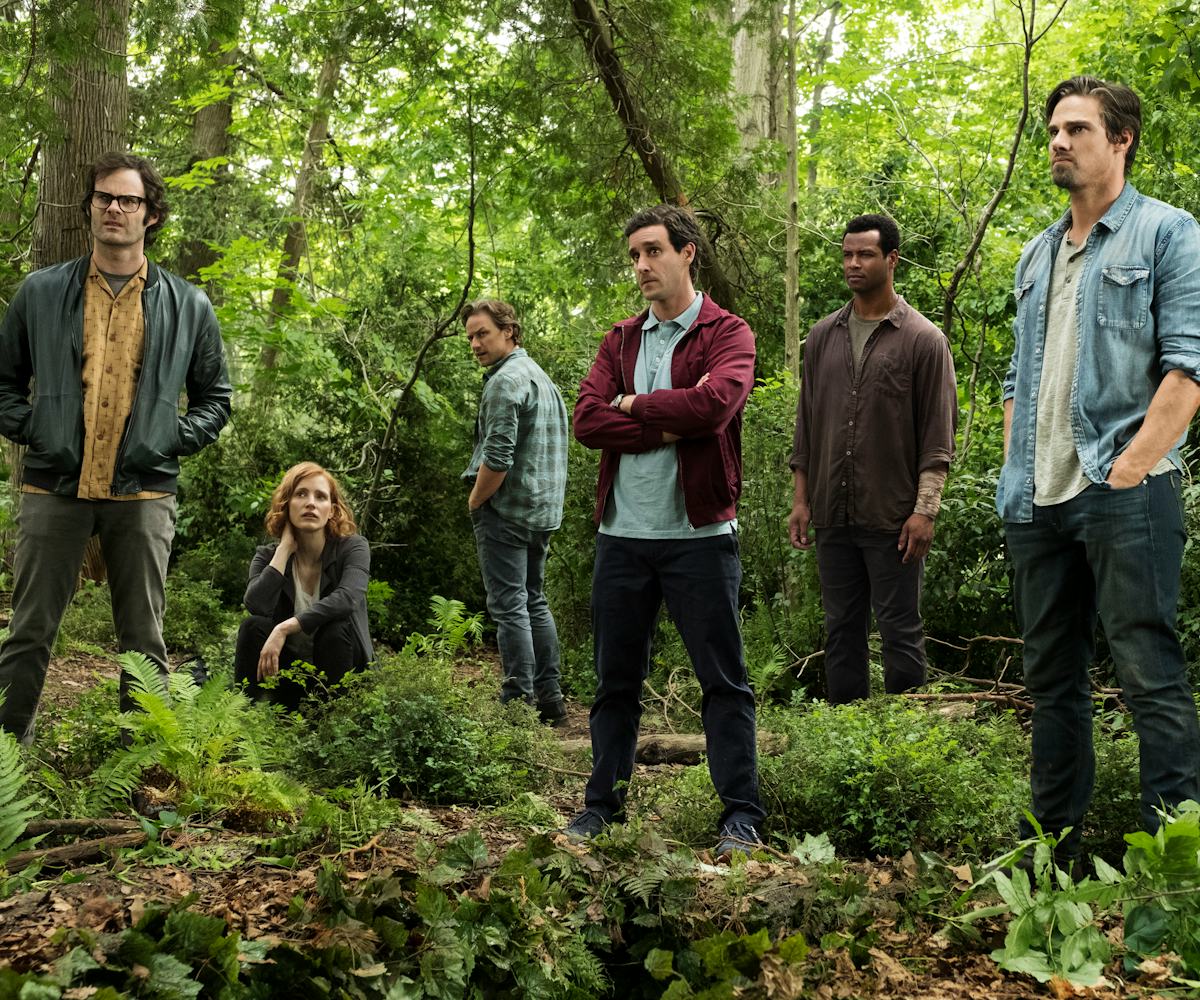 Photo courtesy of Brooke Palmer/Warner Bros.
Things Get Really Bloody In 'It Chapter Two' Final Trailer
Because Pennywise, of course
Warner Bros. Pictures just dropped the final trailer for It Chapter Two, and it's very bloody. Though it takes place decades after the events of the 2017 film, that doesn't mean that the "Losers" are free of Pennywise's horrors.
The new film jumps 27 years after the group of children first took on Pennywise, and they're surprised to find out that they didn't "end" him like they thought they did. He's still out terrorizing, and now that they're back in town, he has his eye on them all. "For 27 years, I dreamt of you, I craved you," Pennywise tells the grown-up Losers, chilling me to my core. "I've missed you."
The film stars Jessica Chastain, Bill Hader, James McAvoy, Jay Ryan, Isaiah Mustafa, James Ransone, and Andy Bean as the grown-up characters.
It Chapter Two comes to theaters on September 6. Watch the final trailer, below.