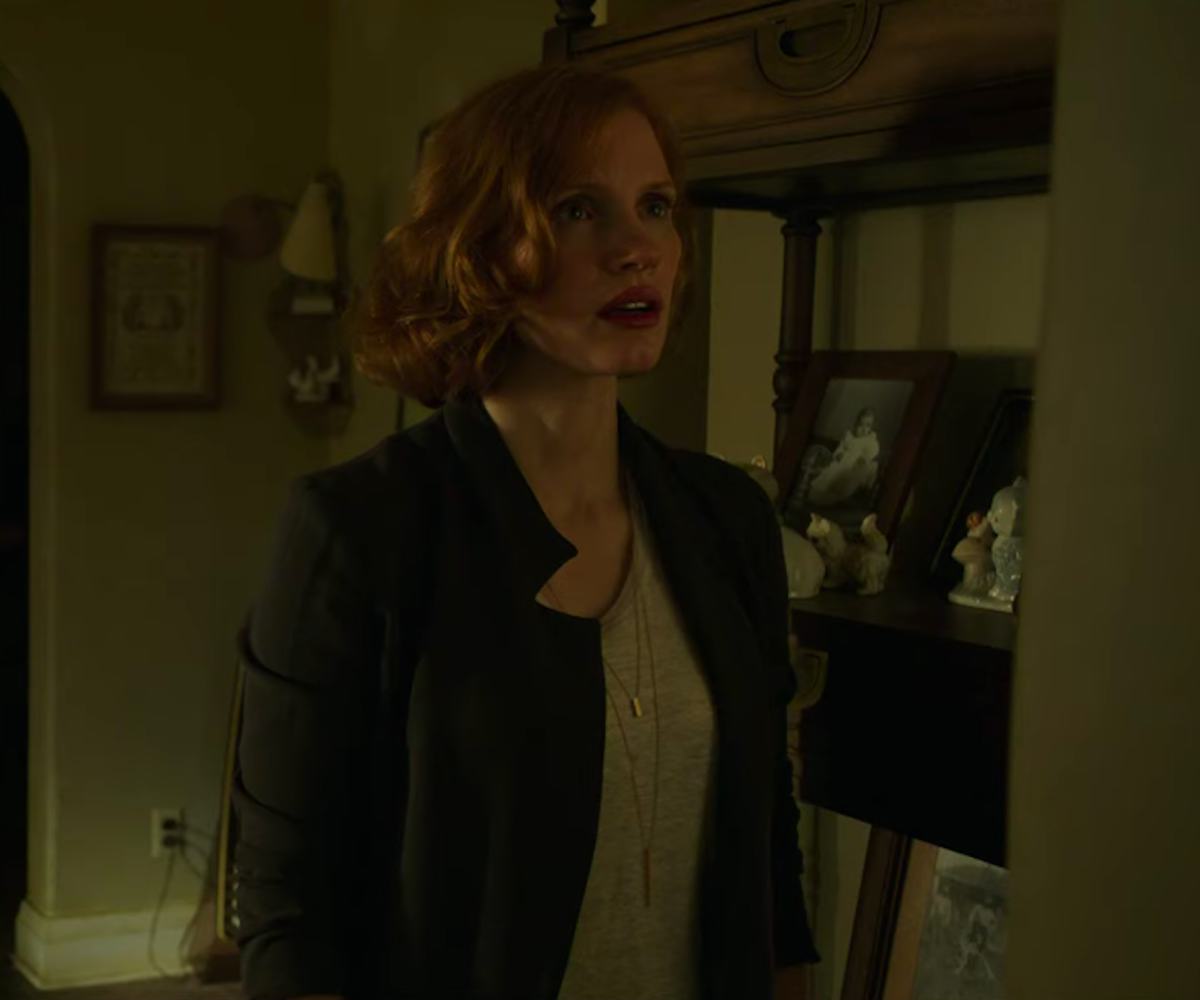 The 'IT Chapter Two' Trailer Has The Scariest Nude Scene
I am terrified for Jessica Chastain
The Losers Club is all grown up, but they've found their way back to the small town of Derry to fulfill the promise they made to one another as kids. They are going to once again take down Pennywise the clown.
Warner Bros. began teasing the trailer for IT CHAPTER TWO this morning when they shipped boxes containing two red balloons to members of the press. Red balloons have become synonymous with the terrifying clown that feeds on the souls of children every 27 years. Still, the return of Pennywise is not nearly as scary as one of the scenes highlighted in the trailer.
In it, the adult Beverly (Jessica Chastain) revisits the apartment she grew up in and is warmly welcomed by the little old lady who currently lives there. The woman makes Beverly a cup of tea and puts on some music. When she goes to get cookies out of the oven though, things go left. Beverly realizes that the woman is the daughter of Pennywise, and probably a corpse. But before she can escape, the woman is running toward her, completely naked, demanding to know if she's still "daddy's little girl." It's straight-up terrifying.
Check out the trailer below. IT CHAPTER TWO hits theaters September 6.